Yoga Nidra is a practice that can help replenish and re-energize our systems in real time, helping to offset the inherent risks associated with chronic, long-term stress accumulation.
Not all stress is bad and can be as simple as a demand on the system that propels us into action and performance. This is what is referred to as 'eustress', and it is necessary for us to learn, solve problems and cope with day to day situations. While we may feel challenged, we also sense that the situation is manageable and may feel satisfaction or reward for having gone through it.
The healthy demand of 'eustress' can turn into 'distress' when the system is unable to recover and replenish after performance- before experiencing more demand. Under the conditions of distress, everyday situations and responsibilities that used to feel easy, normal or temporary can begin to feel disproportionately difficult, unmanageable and endless.
Prolonged periods of distress, not balanced with rest and rejuvenation, create an excess of sympathetic nervous system activity. This sets the stage for sympathetic dominance, overspending and depleting our energy reserves over time. Because we know that the pendulum swings in both ways, the same stress that previously drove us into action to perform in the first place can eventually lead to extreme fatigue, burnout and shutdown.
Yoga Nidra is a powerful and efficient practice of conscious, super-charged rest that helps to replenish, restore and recharge our bodies and reserves in real time. We then regain functioning from the balance of rejuvenation and exertion, instead of chronically borrowing against our limited reserves. The pendulum of nervous system activity re-trains itself to swing from sympathetic states of activity in the presence of demand and back into parasympathetic states of rest once complete, restoring the balance necessary for health and wellbeing.
Once re-established, this helps us to rest deeper and perform better, optimizing total wellbeing in the body and mind.
To learn more about the science of stress and how I AM Yoga Nidra can help, consider taking the I AM Yoga Nidra training – available online, on-demand.
---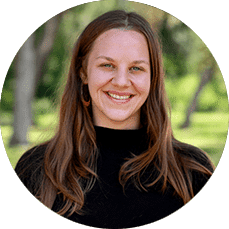 Article by Nirali Lauren McCrea
Yogacharya and Senior Training Faculty, Nirali synthesizes the power of breath, bodily wisdom and meditative awareness to experientially guide students into the heart of yoga. Finding solace on the mat as a young teen, Nirali has immersed herself in the depths of yoga for 20 years. Inspired to move to the Amrit Yoga Institute in 2009, she has extensively trained in the I AM Yoga® approach ever since. For over a decade, Nirali has helped oversee the development and reach of education offered by the Amrit Yoga Institute and has led seminars across the United States, Canada, Mexico and India. In 2021, she was awarded the title "Yogacharya" by Gurudev Shri Amritji, acknowledging her lifelong dedication to yoga and unique ability to decode and impart its practical and mystical subtleties. Today, she is the lead faculty of the Level 1 I AM Yoga® 200-hour Teacher Training, offers free weekly classes through zoom and regularly hosts discussion series for spiritual teachers and seekers.