I AM Yoga
®
200 Hour Yoga Teacher Training
Energize Your Yoga Practice
I AM Yoga® Teacher Training is so much more than becoming certified as a yoga teacher.  It is an entry point for you to access the mysterious depths of yoga and experience its authentic origins.
What is I AM Yoga® Teacher Training?
Your Teaching Journey Starts Here
The I AM Yoga® Teacher Training is an experiential training intensive designed to develop aspiring and advanced practitioners alike. Whether you are looking to deepen and energize your current practice or are seeking the guidance necessary to begin a profound yoga journey, this program provides a life-long foundation for you to practice from.
Training in the I AM Yoga® tradition provides master level guidance suited for every-body. Throughout our intensive, we will follow the Yoga Sutras as our roadmap while employing the specific tools of I AM Yoga® to bring the relevance of this ancient knowledge into our current experience.
What makes I AM Yoga® Teacher Training unique?
In these times, yoga has become massively popular. Ancient practices previously unknown to the Western World have become ubiquitous and mainstream. What were once carefully kept secrets are now easily available. In modern yoga practice, what's missing is not technique; we know what to do and where to learn more. What's missing is how to approach the practice of yoga in a way that progressively awakens the experiential depths of peace and integration which it was born to unearth within each one of us. This is the unique contribution of the Integrative Amrit Method of Yoga.
World-class curriculum
World-class curriculum showcasing the authentic teachings of yoga and its modern application
I AM Yoga® and Yoga Nidra classes
Regular Yoga & Yoga Nidra practice allows us to enter into the most therapeutic levels of deep relaxation where the body's innate healing functions are activated
Personalized mentorship and instruction
Coaching to foster confidence, personal empowerment and masterful use of voice and expression
Transformational discourses
Transformational discourses with Gurudev Shri Amritji and Senior Training Faculty
Live classes and group discussion series
Unlike many 200 hour yoga teacher training courses offered today, our program is primarily live, online and interactive
I AM Yoga® Training Manual & Diploma
Includes the official comprehensive I AM Yoga® Training Manual and diploma upon successful completion of the course requirements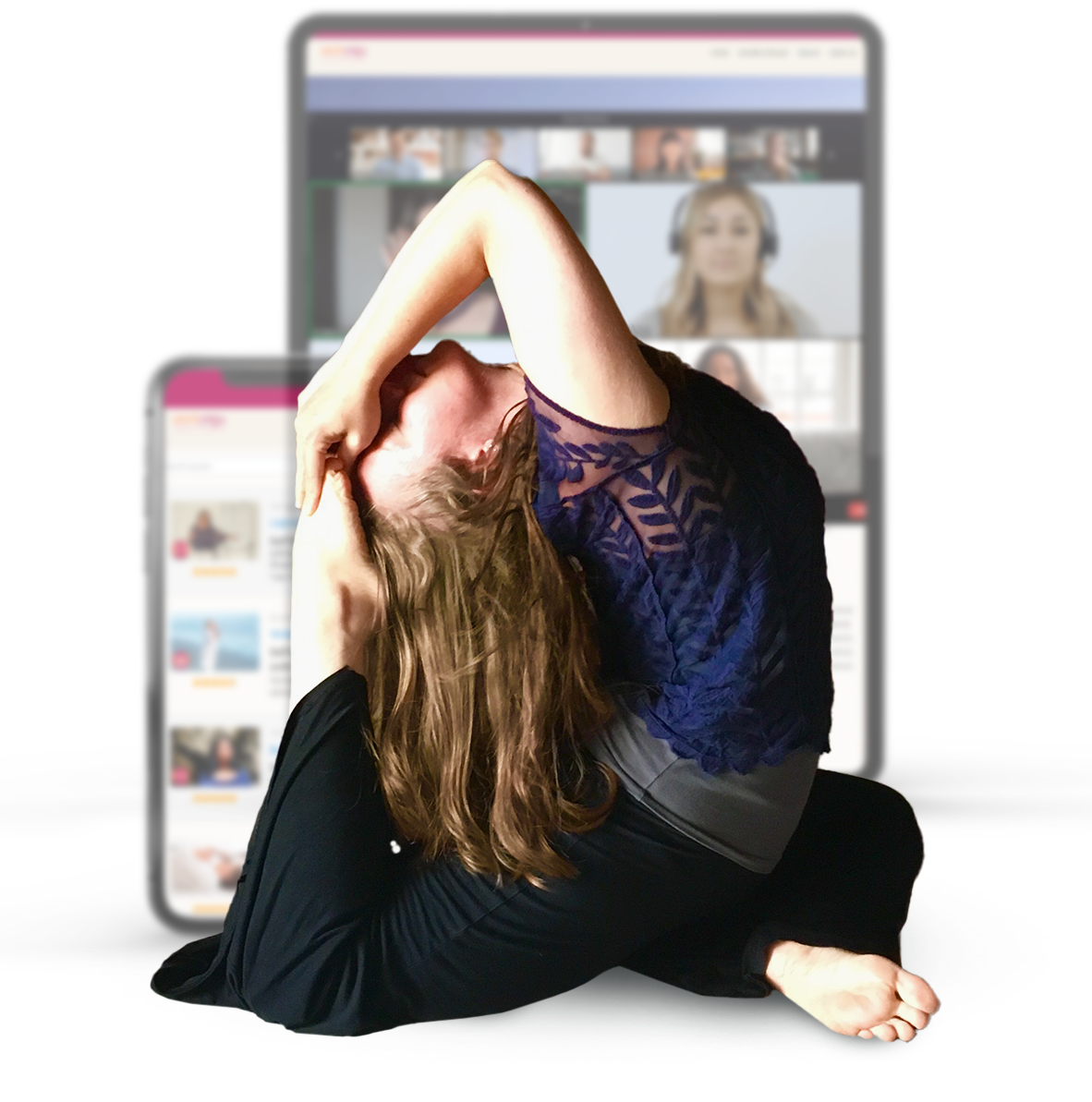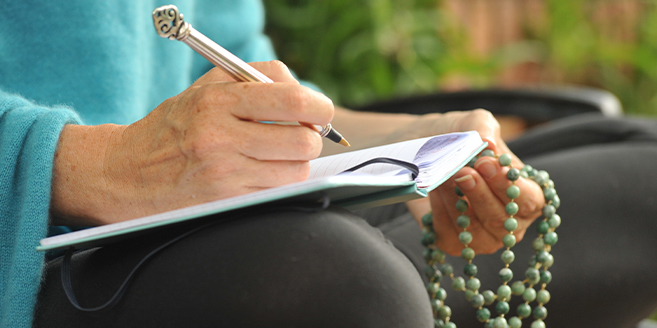 Benefits
Maximize the expression and energy flow of every posture through the application of "press points" and "energetic extensions", a unique feature to I AM Yoga®
Build strength, alleviate stress, and learn how to use yoga practice to rebalance and restore the nervous system
Recognize and release behaviors that are affecting your health and wellbeing
Reclaim your peace by understanding how our habituated mental and emotional patterning obscures our ability to fully access personal freedom and well-being.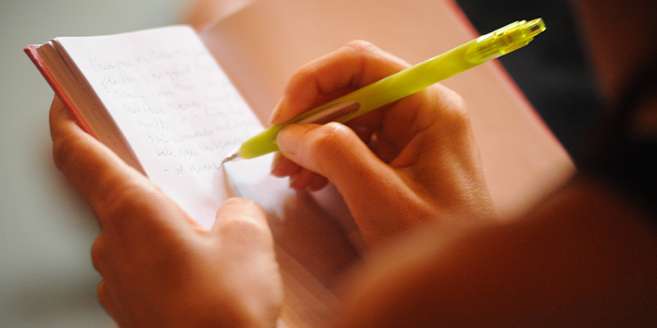 Techniques
Learn to guide students safely and effectively through the 28 poses that make up the complete Level 1 sequence
Six pranayama (breathing) practices to incorporate into class openings, while in poses or part of savasana and as closing meditation
Instructions on how to sequence and deliver a series of customizable warm-up poses
Posture assists and modification clinics to deliver poses in an optimally accessible manner, conducive for any body type and a wide-range of limitations
All of our core trainings can be taken in 2 parts.
Immersion & Certification
Immersion Retreat
A complete transformational program in itself that can be taken as a stand-alone program. You will acquire skills for life-mastery and gain an understanding of ancient yogic philosophy. Our experience-oriented teaching methods will leave you with practical tools to balance your life and prepared for further study or certification.
Home Study
Between Immersion and Certification you will take what you learned and bring it home to start practicing on your own—developing the necessary discipline and independence to make this a lasting part of your skill set. You will practice guiding IAM Yoga sessions, and complete other take-home assignments which will be crucial to your success in the certification portion of your training.
Certification Course
Our small group format ensures individualized attention from world-class teachers. You will learn professional facilitation skills to customize, adjust or modify techniques for students, add themes to classes, and learn workshop formats. Leave with new credentials from a world-renowned yoga institute to kickstart new career opportunities!
Be The Light
We have lots of resources to keep you inspired and connected through our YouTube or Facebook pages, that include video recordings and live broadcasts of our teachings! Embody what you teach and empower your students to do the same! We provide all the support and continuing education opportunities you need to make this a last part of your life and career. 
Already certified as an RYT 200?
Learn more about our 200-hour I AM Yoga Advanced Training: Meditation in Motion. This training is suitable for yoga teachers of all traditions but requires a 200 hour yoga teacher training certification as a prerequisite.
E-RYT 500, Senior Training Faculty
Yogacharya and Senior Training Faculty. Nirali synthesizes the power of breath, bodily wisdom and meditative awareness to experientially guide students into the heart of yoga. Finding solace on the mat as a young teen, Nirali has immersed herself in the depths of yoga for 20 years. Inspired to move to the Amrit Yoga Institute in 2009, she has extensively trained in the I AM Yoga® approach ever since.
For over a decade, Nirali has helped oversee the development and reach of education offered by the Amrit Yoga Institute and has led seminars across the United States, Canada, Mexico and India. In 2021, she was awarded the title "Yogacharya" by Gurudev Shri Amritji, acknowledging her lifelong dedication to yoga and unique ability to decode and impart its practical and mystical subtleties.
Today, she is the lead faculty of the Level 1 I AM Yoga® 200-hour Teacher Training, offers free weekly classes through zoom and regularly hosts discussion series for spiritual teachers and seekers.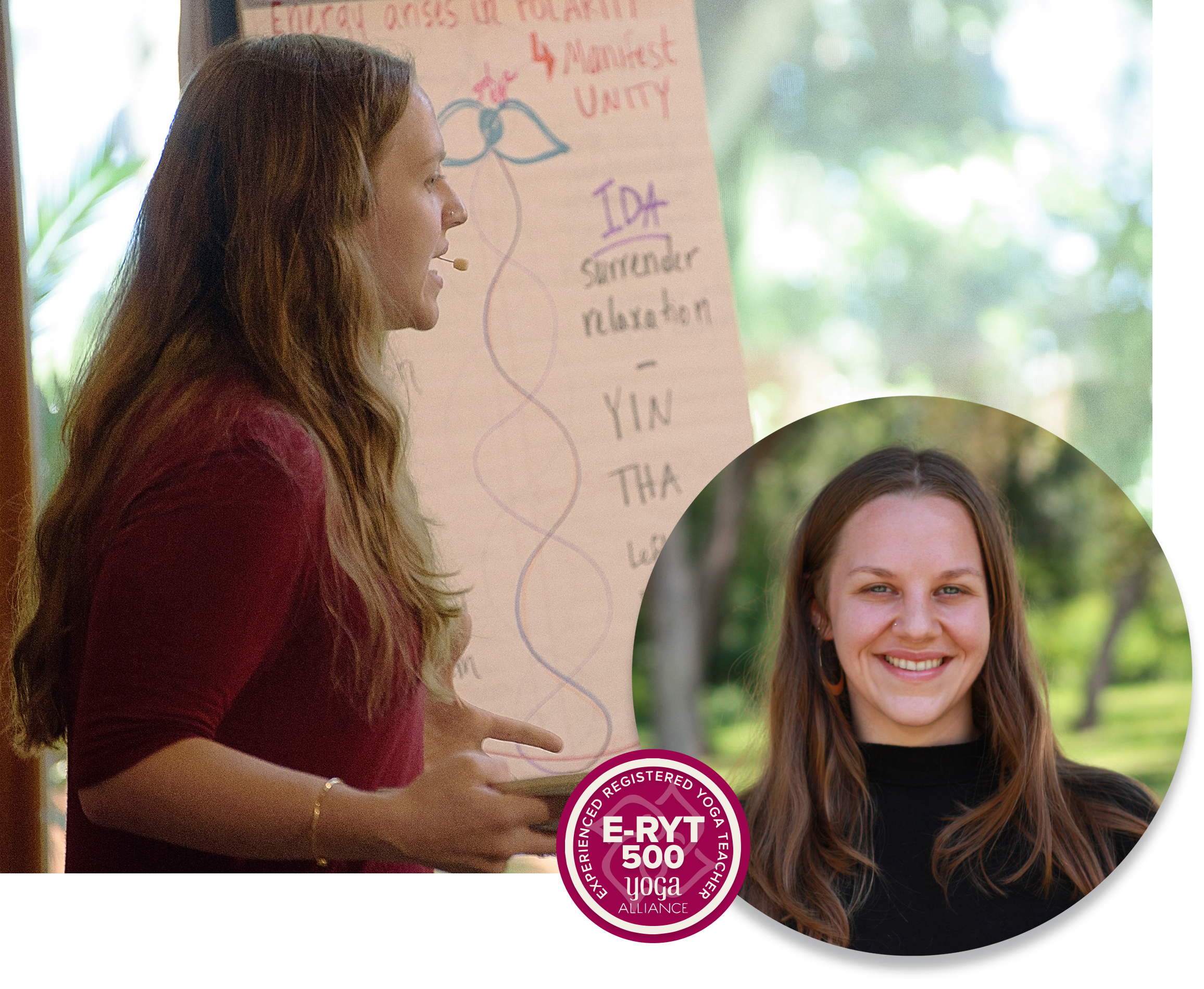 Payment Plans To Fit Your Needs
We are currently offering Yoga Teacher Training live online only.
I AM Yoga® - One Time Payment
Teacher Training Bundle (Live Online)
Complete your entire 200 Hour Yoga Teacher Training online with the Amrit Yoga Institute. All hours are eligible for Yoga Alliance RYT 200 Accreditation.

April 3rd – July 2nd, 2023
I AM Yoga® - Payment Plan Option
Teacher Training Bundle (Live Online)
Register today with our 12-month payment plan option!

Complete your entire 200 Hour Yoga Teacher Training online with the Amrit Yoga Institute. All hours are eligible for Yoga Alliance RYT 200 Accreditation.

April 3rd – July 2nd, 2023
Yoga Teacher Training FAQs
Everything you need to know about Yoga Teacher Traning with us.
Do you I need to do both parts?
You can do just the Immersion if you want to go deeper into the practice, but do not want to be certified to teach. Participation in the Immersion is required before going on to Certification. Successful completion of both the Immersion and Certification is a requirement to become certified to teach.
Is this Yoga Alliance Certified?
This 200-hour training is in compliance with Yoga Alliance standards. As an Amrit Yoga Teacher, you are eligible to become a member of Yoga Alliance.
What does tuition include?
Your tuition includes all training sessions and the I AM Yoga® training manual. The balance of your tuition payment must be paid in full prior to the program's start date unless otherwise arranged.
What are the certification requirements?
Upon successful completion of I AM Yoga Teacher Training, which includes payment in full, attendance in all classes and fulfillment of all assignments, you will receive a Certificate of Completion from the Amrit Yoga Institute, attesting to your competency and entitling you to teach as an I AM Yoga® instructor.
Unless otherwise arranged with program directors, Level I certification is a prerequisite for admission to Level II and other advanced Amrit Yoga Training programs.
What is the schedule like?
The schedule for your program is listed on the registration page. Our programs are a combination of guided experiential practices, lectures, group discussion, partner work, personal study, and reflection. In the schedule, you will see listed breaks and we also have time for shorter breaks that are built into our sessions.
What should I do to prepare?
Order Your Training Materials– available at www.amritkala.com
Amrit Yoga: Explore, Expand & Experience the Spiritual Dimension of Yoga
Amrit Yoga & the Yoga Sutras
I AM Yoga® Level 1 Sequence Chart
I AM Yoga® Level 1 Sequence Flash Cards
I AM Yoga® Level 1 Sequence DVD, CD or MP3
Save On Required Materials 
You may purchase the above materials for a 10% bundle discount at the Amrit Kala Shop.
Suggested Pre-Training Assignments
Read the books on the required reading list
Practice the I AM Yoga® Level 1 Sequence regularly