Unchecked chronic stress eventually creates the appropriate conditions for stress-related imbalances to show up in various forms, often in clusters such as anxiety and insomnia, chronic pain and immune disorders, digestive problems and brain fog. We know these combinations are limitless.
Most modern treatments address the individual symptoms of stress alone, one by one, neglecting their common cause: accumulations of stress and tension that consistently block the body's innate and otherwise free-flowing ability to repair, heal and restore for optimal functioning.
Yoga Nidra addresses stress accumulation from the root, and thereby addresses the myriad symptoms simultaneously.
By initiating practices of profound, conscious relaxation after periods of stress, we can influence and change our inner terrain to create the necessary conditions for stress-related symptoms to whither and begin fostering the re-emergence of health and vitality.
Often due to stress and stress-related conditions, our energy reserves become depleted or low and become forced to prioritize basic functioning over optimizing total-body functioning. This makes it even more difficult to engage in activities that would otherwise help us take care of ourselves.
Yoga Nidra is an effortless practice of non-doing, and its greatest health benefits emerge as a result of resting deeply.
To learn more about the science of stress and how I AM Yoga Nidra can help, consider taking the I AM Yoga Nidra training – available online, on-demand.
---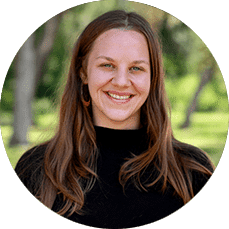 Article by Nirali Lauren McCrea
Yogacharya and Senior Training Faculty, Nirali synthesizes the power of breath, bodily wisdom and meditative awareness to experientially guide students into the heart of yoga. Finding solace on the mat as a young teen, Nirali has immersed herself in the depths of yoga for 20 years. Inspired to move to the Amrit Yoga Institute in 2009, she has extensively trained in the I AM Yoga® approach ever since. For over a decade, Nirali has helped oversee the development and reach of education offered by the Amrit Yoga Institute and has led seminars across the United States, Canada, Mexico and India. In 2021, she was awarded the title "Yogacharya" by Gurudev Shri Amritji, acknowledging her lifelong dedication to yoga and unique ability to decode and impart its practical and mystical subtleties. Today, she is the lead faculty of the Level 1 I AM Yoga® 200-hour Teacher Training, offers free weekly classes through zoom and regularly hosts discussion series for spiritual teachers and seekers.