A Psychosomatic Approach To Yoga Therapy
I AM Yoga Therapy™ I
Touch Free live online  Certification
Suitable for yoga teachers, therapists, and healing professionals of all levels.
The Key To Understanding Conscious Emotional Experiences
In 2013 a group of scientists set out to find out how and where we store emotions. After five experiments and over 1,200 participants, they created a universal bodily map of emotions.
To ensure a universality in their findings they tested to see if there would be emotional bodily sensations patterns that differ between cultures. They compared western European culture and eastern Asian cultures.
They found that emotional mapping was indeed universal no matter the cultural differences. The image that follows demonstrates their findings.
These findings were profound for many reasons. It confirmed what yogis have been teaching for centuries. While also demonstrating the role of emotional processing in the body.
These body map sensations can also help us better understand mood disorders, how our nervous system processes emotions, and the somatic sensations accompanying them.
Now, if you'd like to deepen your understanding of why we experience trapped emotions in our bodies and are interested in learning a profound new way to help clients…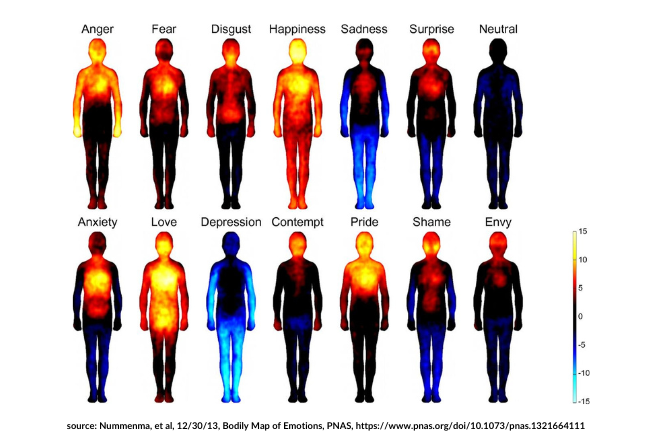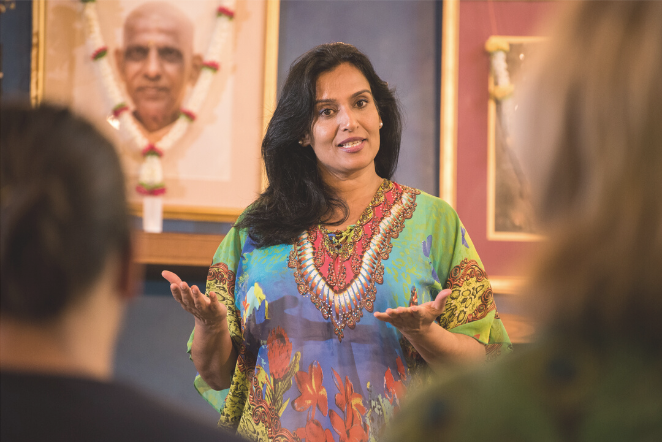 Yet Scientifically Current & Relevant
Become masterful in addressing common holding zones in the body with our Touch-Free Yoga Therapy Level I training course, designed to take Hands-On Yoga Therapy techniques to a deeper level, allowing the self-healer to unfold.
Learn specific and immediately useful tools to release trapped psychosomatic patterns that block your body's healing potential. All presented in an applicable and relatable way, teachings on the esoteric understanding of energy are combined with practical tools and practices.
You'll discover body-based facilitation & coaching techniques can be applied with or without yoga poses in one-on-one private sessions or applied to any style of yoga, life coaching, therapy, or bodywork you offer.
So whether it's for yourself or your clients, our touch-free facilitation will help you unlock physical, mental, and emotional blocks by blending the science of yoga and energy from a yogic and western body/mind point of view. Offering you the tools to free the body's innate healing potential.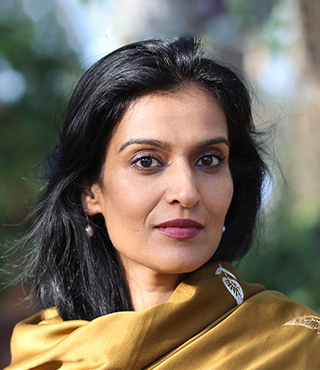 Learn From A Leading Expert In The Field
For over 30 years Kamini has created a unique body of teachings combining the ancient wisdom of yoga with modern psychology.
Considered an expert in the inner sciences of yoga, relaxation, and artful living, she has been a guest speaker and teacher at various institutions for learning including Smith College, Ramapo College Esalen, Omega, Kripalu, Southwest Institute of Healing Arts, Honor Health Cancer Center, Morarji Desai National Institute of Yoga in India, SVyasa University of India, The College of Psychic Studies in London and the Institute of Integrative Psychiatry. Her guided Yoga Nidra experiences have been used in various government institutions and correctional facilities.
Kamini is certified as an IAYT 800hr Yoga Therapist, E-RYT 500, and YACEP in yoga instruction. She is also certified in contact partner yoga, Phoenix Rising yoga therapy, massage therapy, danskinetics, and holistic health education. With degrees in Anthropology and Psychology from Smith College and La Salle University.
Here's What You'll Experience During Your
I AM Yoga Therapy Level 1 – Live Online Training
In this 40-hour course, you will learn touch-free techniques of yoga therapy that are immediately relevant, useful, and applicable.
This program is taught online and works extremely well in this format with plenty of individual coaching and partner practice in virtual breakout rooms.
Yoga Therapy I can stand on its own or you may use your hours to go on to Yoga Therapy II where you will learn hands-on techniques of Yoga Therapy.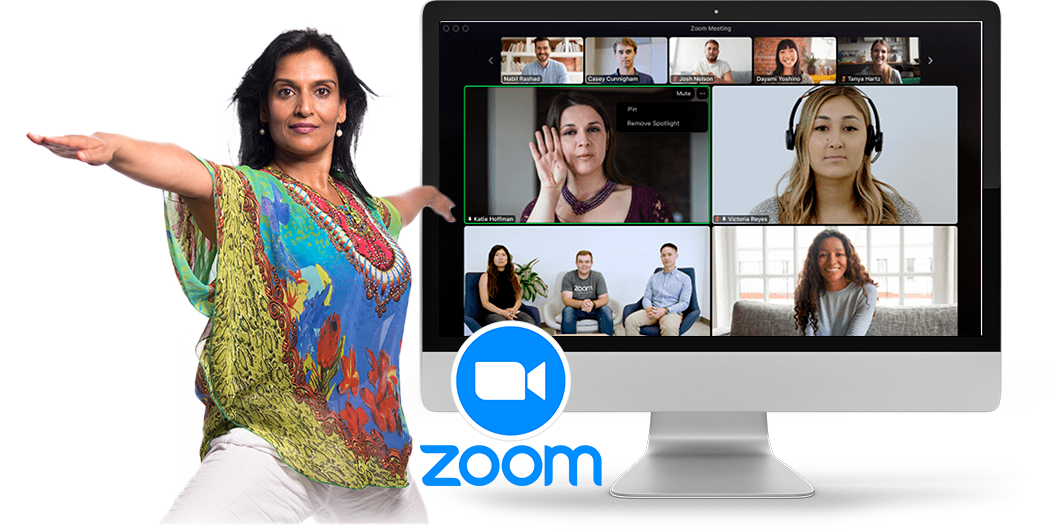 You will gain insights into the yogic theory of energy, self-actualization, and healing, and learn how to conduct a body scan and assess the results.
You'll also learn how to lead individual sessions or group yoga therapy classes that address common holding zones in the body.

Fascinating insights & Yogic theory of energy, self-actualization & healing

How to conduct a body scan & assess the results

Lead an individual session or group yoga therapy class that addresses common holding zones in the body

Step-by-step instructions on how to guide unique yoga therapy coaching techniques

Use chakras as a map to identify gaps in personal maturation and self-actualization

Healthfully integrate and release emotions for yourself and others

Ideal for online sessions & hands-on limitations

You'll receive a digital manual and reference videos

Taught within 5 Modules
From Becoming A Level 1 Yoga Therapist
This course is ideal for online sessions and concerns around touch and is especially suited for those interested in yoga therapy but with physical concerns that would prevent participation in the more rigorous partner-assisted yoga therapy techniques of Yoga Therapy II.
In addition to personal development, this training is excellent for yoga teachers, psychologists, counselors, health and healing professionals, and bodyworkers in search of new tools to serve their clients.

Yoga Therapists are increasingly working in pain clinics, and in conjunction with doctors, chiropractors, physiotherapists, physical therapists, senior treatment centers, and rehabilitation clinics.

Ideal for remote sessions or online and or any concerns around touch.

No previous yoga experience is required.
In addition to the live online sessions, you will also receive yoga therapy class videos to complete in your own time as your personal practice. Attendance is required to receive a certificate, and completion of Yoga Therapy I and II count towards Amrit Yoga Institute's 800hr IAYT accredited yoga therapist program.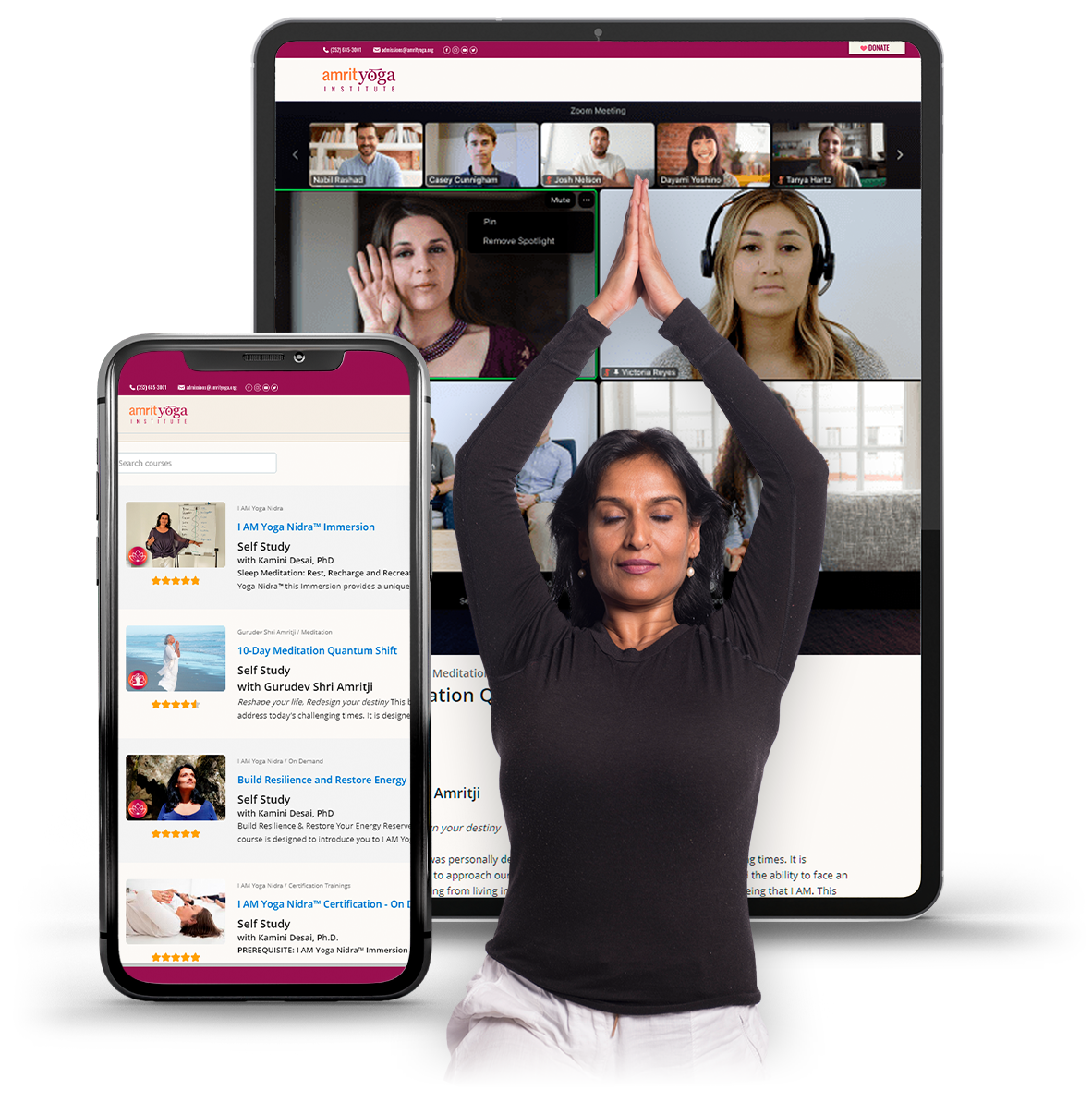 Gain More Professional Opportunities As A Yoga Therapist
Respected by both the Yoga and Medical field. IAYT is actively working with the medical field to be able to refer clients to yoga therapy and bill insurance.
This is not yet realized, but that is the goal. As these become realized, the standards will only become higher.
Yoga Therapists are working with:
Chiropractors

Pain Clinics 

Massage Therapists

Physical Therapists

Naturopathic, Integrative Medicine, and Allopathic Doctors

Senior Facilities

In private practice

In Yoga Studios/Fitness Centers

With sports teams and fitness trainers

Sports & Injury rehabilitation
Take your yoga therapy practice to new heights with I AM Yoga Therapy™.
Gain a deeper understanding of the yogic theory of energy, self-actualization, and healing.
How to join + Sign up in 2 Easy Steps!
Click the "Register Here! $799" button below.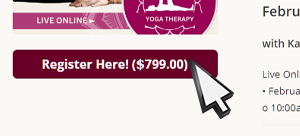 Click "Sign Up" or "Login" to create your account and(or) complete your purchase.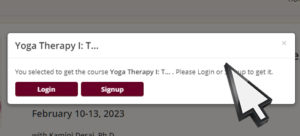 Live Online Zoom Session Schedule
DATE & TIME
June 8th – 11th, 2023 (Thursday – Sunday)
10:00am-1:00pm and 2:00pm-5:00pm EST
LOCATION
Live Online Session
Zoom link will be provided to registrants.
*All sessions will be live online and attendance is required to receive a certificate.
*I AM Yoga Therapy™ I (40 hours)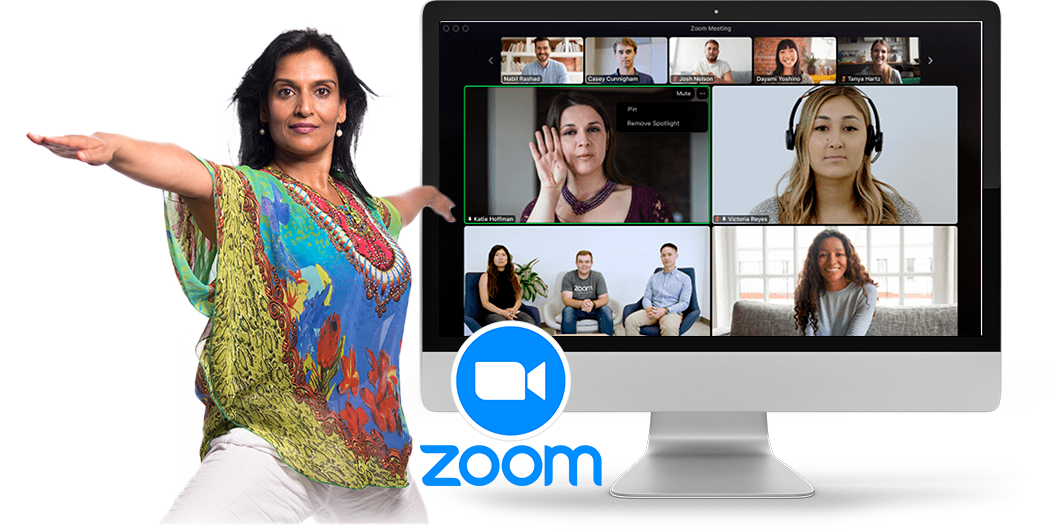 Yoga Teacher Training FAQs
Everything you need to know about Yoga Teacher Traning with us.
What are the origins of this style of Yoga Therapy and what makes it unique?
This training was developed by Kamini Desai and builds on techniques including Yogassage and Contact Yoga, developed by Ken Scott, Restorative Yoga, Phoenix Rising Yoga Therapy created by Michael Lee, The Wave Work created by Sandra Scherer. The latter two were inspired by the work and teachings of Yogi Amrit Desai, Kamini's father. This training draws on all these modalities and uniquely combines them to serve the intention of the Integrative Amrit Method (IAM) of Yoga Therapy. This is not therapy, it is a practice of wholly integrating all aspects of the human experience as a part of our spiritual journey. This style of Yoga Therapy is less about symptoms and more about resolving the root cause of those symptoms. By resolving and freeing various accumulated tensions left lingering in the body for a variety of reasons, we free the body to heal itself.
Is this course appropriate as an introduction to the practice?
Yes. This is an excellent course for any beginner to learn theory, how to practice Yoga Therapy for yourself and how to get the most out of your personal practice.
Can I give a Yoga Therapy session after completing Yoga Therapy I?
Yoga Therapy I alone does not certify you as a yoga therapist, however it is the first step. Upon completion of BOTH Yoga Therapy I and II you will be certified to give Yoga Therapy sessions. In some cases, such as for Mental Health Professionals or those who already have counseling, yoga therapy or other qualifications, Yoga Therapy I alone can immediately provide a host of touch-free techniques to use with your clients without necessarily needing to go on to Yoga Therapy II.
If I have previous experience with Yoga Therapy, can I place out of this course?
No. This course is foundational and crucial for your success in all other courses that follow. You will find that even if you have learned some of these techniques and concepts elsewhere, the teachings are put together, and combined in a unique way. Keep in mind that the hours completed in Yoga Therapy I, count towards the certification you receive in Yoga Therapy II.
Where do I get my manual and program materials?
Program materials and other class resources are provided digitally through an online platform once you register. You have the option to have these materials printed on your own if you wish.
I have physical limitations, but would love to take this course. Is it for me?
Yes! You can take this course regardless of physical limitations.
How Can I Use My Hours From Level 1?
You can continue on to Yoga Therapy II. With completion of Yoga Therapy I and II counts towards Amrit Yoga Institute's 800hr IAYT accredited yoga therapist program. Learn more here:
If you are already a member of IAYT (International Association of Yoga Therapists), this course can be used towards continuing education hours.
Don't miss out on this opportunity
Take your yoga therapy practice to the next level.

Sign up for I AM Yoga Therapy™ I today!
We now offer 12/month payment plans!  |  Sign up in 2 Easy Steps!
Click the "Register Here! $799" button below.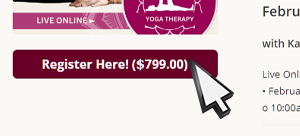 Click "Sign Up" or "Login" to create your account and(or) complete your purchase.