The purpose of the Amrit Yoga Institute is to provide immersive education and energetic practices as inspired by the timeless wisdom and traditions of our lineage.
We have developed and refined dependable tools to experientially access the transformative depths of yoga, regardless of geography or culture. We run programs year-round in service of our mission to bring authentic yogic wisdom to the world.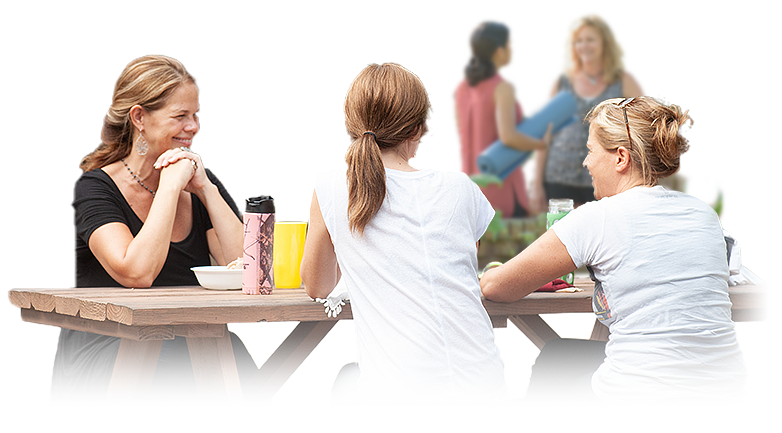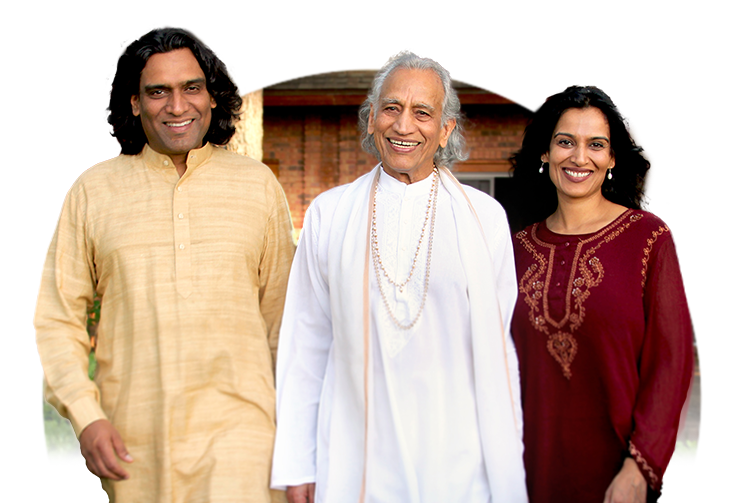 The Integrative Amrit Methods are a unique distillation of ancient yogic secrets that were revealed by the renowned master of Kundalini Yoga, Swami Kripalu, to Amritji directly. Our founder, Gurudev Shri Amritji is one of a handful of gurus who came to America from India in the early 1960s. This arrival began the initial yoga craze that has grown into the massive and diverse yoga practices we have worldwide today.
In 2018, Gurudev Shri Amritji formally appointed his children, Kamini and Malay Desai, as his successors in carrying his legacy forward. Kamini teaches and trains students professionally worldwide and is considered an expert authority in Yoga Nidra. Malay has dedicated his life to collecting and preserving the teachings, historical footage and traditions of the Lakulish-Kripalu-Amrit lineage that otherwise could have been lost over time.
Together, their primary focus is to ensure these teachings become and remain accessible to practitioners worldwide, for generations to come.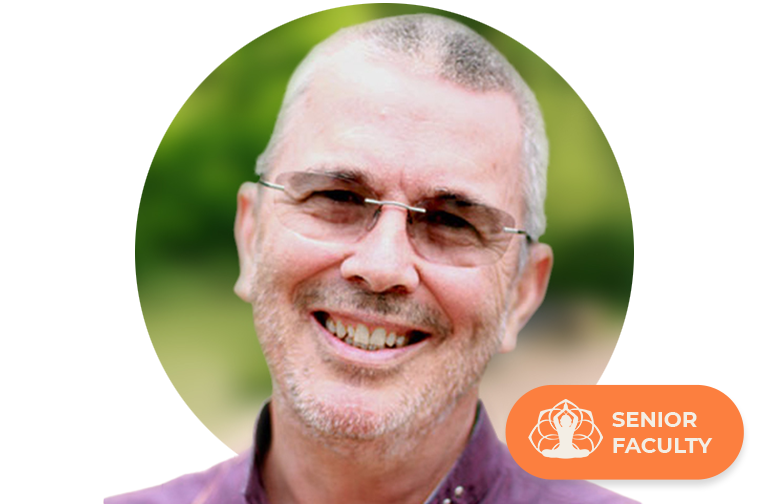 Senior Faculty & Yogacharya
Chandrakant is a senior teacher for the Amrit Yoga Institute and presents nationally and overseas in the Integrative Amrit Methods as well as a variety of other yoga and stress-reduction based programs. As a student and practitioner of yoga and meditation with Gurudev Shri Amritji for over forty years, his experience has given him a solid foundation for implementing programs that nurture and encourage positive changes in behavior and understanding through direct perception.
Chandrakant is a preacher's son, a Vietnam era veteran, a graduate of Rutgers University with a degree in psychology and a longtime practitioner of the martial arts. He brings a unique blend of street-level experience, understanding and practical psychology to all his seminars and workshops, conducting programs for educational organizations, recovery groups, community service agencies, hospital staff and large corporations, as well as yoga and meditation groups. In 2008, Yogi Desai bestowed upon Chandrakant the title of Yogacharya, preceptor of Yoga. This is the same title that Swami Shri Kripalunanda bestowed upon Yogi Desai in 1972.
Senior Faculty & Yogacharya
Nirali synthesizes the power of breath, bodily wisdom and meditative awareness to experientially guide students into the heart of yoga. Finding solace on the mat as a young teen, Nirali has immersed herself in the depths of yoga for 20 years. Inspired to move to the Amrit Yoga Institute in 2009, she has extensively trained in the I AM Yoga® approach ever since.
For over a decade, Nirali has helped oversee the development and reach of education offered by the Amrit Yoga Institute and has led seminars across the United States, Canada, Mexico and India. In 2021, she was awarded the title "Yogacharya" by Gurudev Shri Amritji, acknowledging her lifelong dedication to yoga and unique ability to decode and impart its practical and mystical subtleties. Today, she is the lead faculty of the Level 1 I AM Yoga® 200-hour Teacher Training, offers free weekly classes through zoom and regularly hosts discussion series for spiritual teachers and seekers.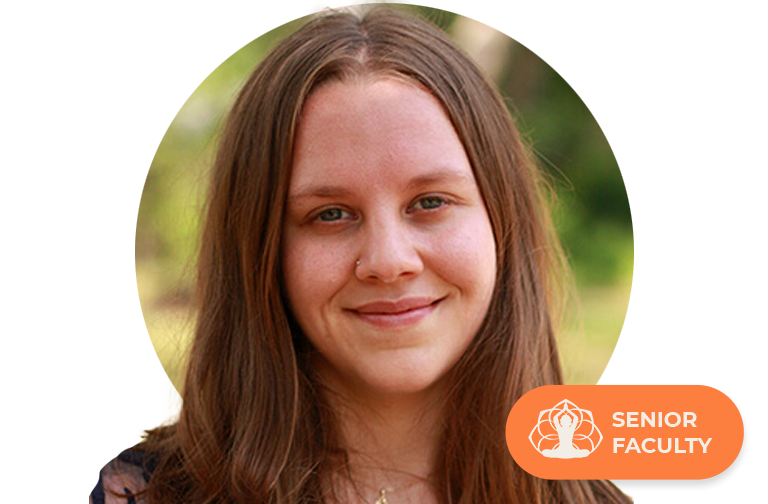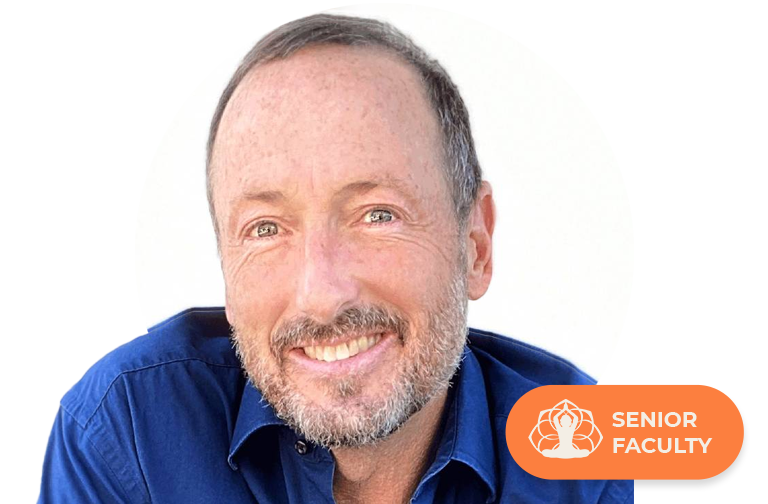 For over twenty years, John Vosler has had a passion for teaching how our thoughts and emotions affect our bodies. He has a degree in Human Development and certifications in multiple healing modalities. As a senior teacher for the Amrit Yoga Institute, he speaks internationally on the profound healing benefits of the ancient meditation practice of Yoga Nidra. John has a successful holistic health practice in Los Angeles, California.
He has worked with executives, athletes, celebrities, moms and other professionals attracted to John's unique combination of intuitive awareness, understanding of the mind/body/spirit connection and expansive knowledge of physiology and the science of meditation.
His infectious humor and compassionate heart make growth a joy filled experience.
Indu has devoted over a decade to supporting her students and clients in their quest to live healthy, vital, and fulfilling lives and in that process, discover who they are. Her previous experience owning a yoga studio and current role teaching for the Amrit Yoga Institute has allowed her to utilize her skills as an Amrit Yoga Teacher, Yoga Therapy Practitioner, Yoga Nidra Facilitator, Ayurvedic Lifestyle Consultant, Integral Breath Therapist and Energy Worker to skillfully and compassionately support her students and clients to transform their lives. It is Indu's love and devotion to being a yoga practitioner herself, and her connection to Amritji's living Lineage that enables her to reveal its wisdom to her students in a joyful and powerful way.
Indu lives in Michigan where she mentors and consults those interested in applying yoga and Ayurveda to their lives. Indu continues to create powerful programs and publications to support her student's transformation and can be found across the globe working for the Amrit Yoga Institute as a Senior Yoga Trainer.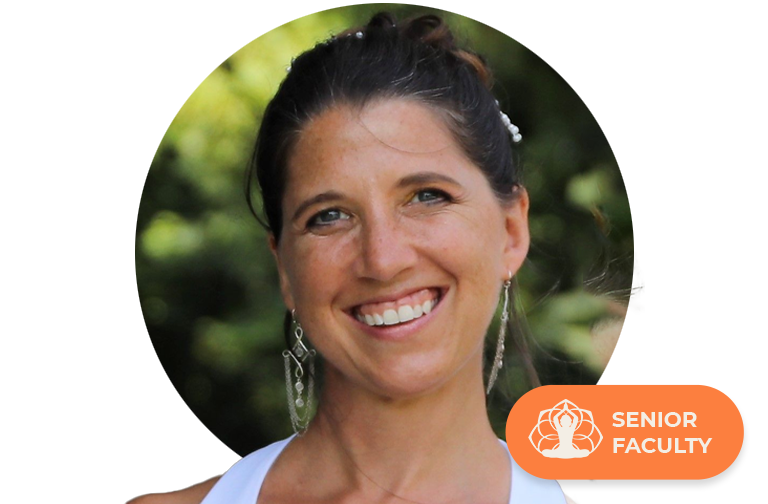 Learn from our world-class training faculty
All of our instructors have been practicing and teaching for over a decade.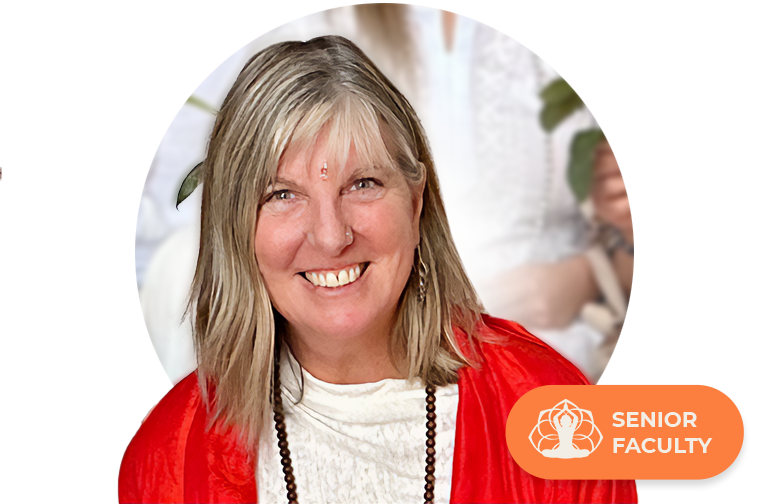 Program Director, 

Senior Faculty & Acharya
C-IAYT Certified and Registered with International Association of Yoga Therapists, Hasu is the Director and Owner of Yoga by the Sea in BC, Canada. Hasu is an intuitive and knowledgeable Yogi. For more than 27 years, she has shared a flowing practice which creates self alignment and attunement, based on teachings from her own life experience, Amrit Yoga, Kripalu Yoga, and Phoenix Rising Yoga Therapy. The focus is on exploring sensation through movement and stillness, while drawing on the breath as a tool for transformation, allowing you to explore your inner edges and thresholds with willful practice and mindfulness; learning how to trust, accept, experience peace with ourself and life, by deepening the connection with the vital life force, and adding a sense of ease to one's life. From here, we learn how to carry what is experienced on the mat into daily interactions and life becomes a waking meditation.
In April 2011, Marney received initiation into the Kripalu Lineage from her teacher Gurudev Shri Amritji, and can be called by the spiritual name Hasu, which means Joyous One. She is a Senior Teacher for the Amrit Yoga Institute and was recognized with the title, "Acharya" by Gurudev in October 2022.
Ramdas is a senior teacher for the Amrit Yoga Institute and the Bhakti House Kula. He has been called a yogi and a householder swami by Gurudev. In 2022, Gurudev officially named Ramdas an Acharya. His enthusiasm for Yoga comes from using it to find freedom from 30 years of depression and since 2009, he has lived depression free. He offers his enthusiasm for Yoga throughout the US and overseas in a variety of classes and retreats both in person and online.
Ramdas has practiced meditation and yoga for over 40 years. He has been a devoted student of Gurudev for over a decade. His experience gives him unique insights into the use of Yoga in everyday life. Ramdas brings those insights into his teaching and his work in multiple recovery centers. He has taken these insights and wrote "The Recipe For Living Life with Ease" to offer what he learns from Gurudev to an even wider audience.
Ramdas is a father of four and a grandfather of two. He has been married to his wonderful wife, Shanna, for 30 years. At Gurudev's 90th birthday celebration, she described him this way: "He is not the same man I married. He is joy."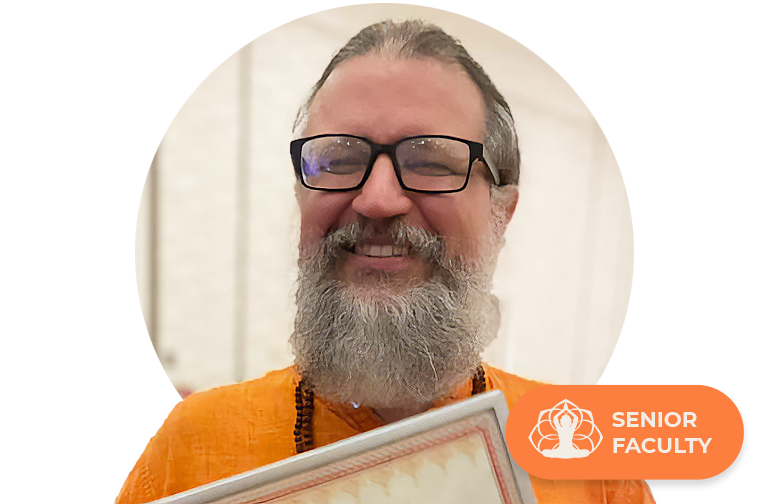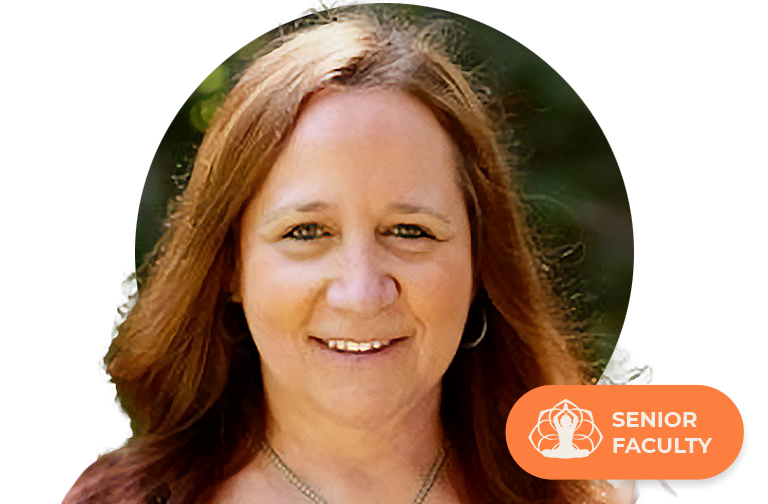 Renu has been studying the Integrative Amrit Methods with Gurudev and Kamini since 2003. With a degree in Special Education and a minor in Psychology Renu has always had a passion for children. She was instrumental in developing the I AM Yoga Nidra™ kids curriculum. She holds certifications in I AM Yoga® E-RYT 500, I AM Yoga Nidra™, I AM Yoga Therapy™ and I AM Reiki Master. She is a Senior Teacher of the I AM Yoga Nidra™ Professional Training.
Renu has a private practice in Los Angeles as a Certified Life Coach specializing in stress management. She uses the Integrative Amrit Methods focusing on Yoga Nidra for adults and children. Committed to sharing these teachings, with her deep understanding, yet gentle approach, she works with private individuals, groups, corporations and schools. She teaches classes, trainings, workshops and retreats.
Nothing in my experience prepared me for the energy of love offered by Yogi Desai's teachings. I have taught children (BA), adults (MS), Aikido (YonDan), investigated elder abuse (FL), oversaw all aspects of product marketing (VP). And as with so many, I became an Amrit Yoga teacher just to be in Gurudev's presence. Certifications followed – Level 1/Posture of Consciousness (2001), Yoga Nidra (2002) and Level 2/Meditation in Motion/Advanced Teacher Training (2003). Since then, leading AYI and multiple community classes have offered over 20 years of teaching experience.
These have evolved into guiding Meditation in Motion classes whose principles are now my constant companions, guides and best friends. It is an honor to be able to share them.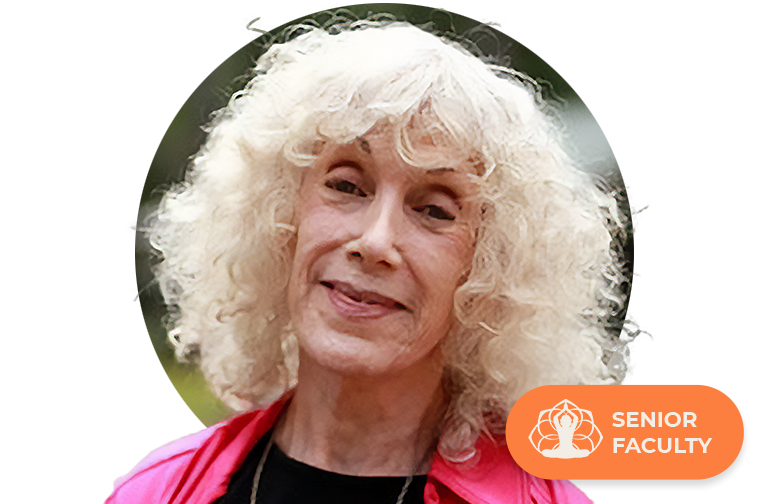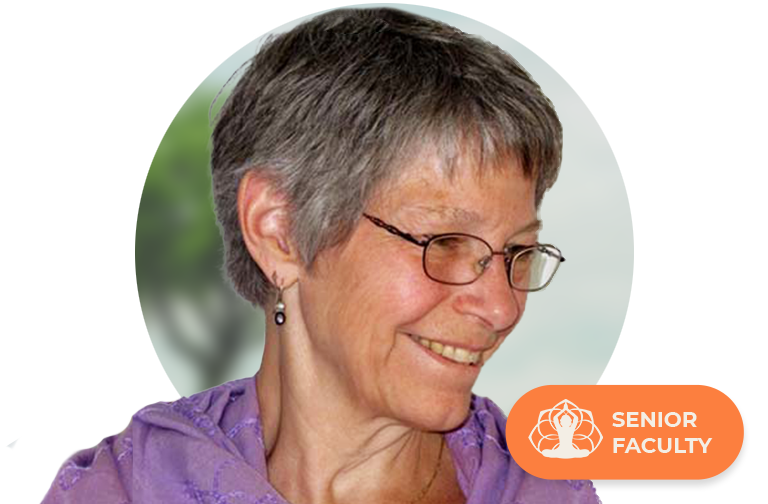 Senior Yoga Therapy Faculty
C-IAYT, LMT, KCYT Hansa is an ongoing student of Kripalu Yoga, and now Amrit Yoga, having received the I Am Yoga Nidra Certification. Over the years, she has studied with many teachers who have offered insight and depth into the path of yoga. Hansa developed the belief that the body is the silent communicator of the Spirit. She utilizes yoga, yoga cikitsā, āyurveda, massage and homeopathy as venues to facilitate Spirit connection. She has taught in many locations including universities, hospitals, churches and at other studios, yoga training programs and yoga centers.
She has her own studio, PranaYoga and Ayurveda Mandala in Denver, where she teaches yoga classes, yoga teacher training programs and a yoga therapy training program. Hansa has served as past president of Yoga Alliance, Yoga Teachers of Colorado, served on the Board of Kripalu Center and was on both the Standards and Accreditation Committee for the International Association of Yoga Therapy.
Talented, Experienced, Knowledgeable & hands-on
The Amrit Yoga Institute has recruited and trained some of the finest faculty in the world!