Trauma is injury to the nervous system. The impact of the event flooded our systems with too much, too fast, too soon. Without the right tools, time and space to make sense of the event and assimilate, the unresolved memory replays itself over and over again inside the body-mind complex, outside of our conscious control.
From a yogic perspective, everything is energy. From this understanding, the memory of the event showing up in the body as sensations we feel or associated thoughts in the mind are also composed of energy.
Unresolved energy stuck on-loop in the nervous system blocks the energetic impact of the event from reaching its natural gestalt, creating experiences such as flashbacks, ruminations, hypervigilance, shut-down, procrastination, fears, and rigidly held belief systems about ourselves, others and the world.
Yoga Nidra is a supplemental practice that creates an internally safe, spacious and introspective environment that takes us easefully below the waking mind, where disturbances are less active and easier to work with. The soothing field of Yoga Nidra is conducive to processing, healing and integration by setting the necessary conditions to discharge otherwise stuck energies in the system that have accumulated over time.
The nervous system then begins to remember how to return to a more frequently regulated state, restoring its innate ability to respond proportionately to what's in front of us (instead of disproportionately based on memory-triggers of unresolved past experiences).
To learn more about chronic stress and how I AM Yoga Nidra can help, consider taking the I AM Yoga Nidra training – available online, on-demand.
---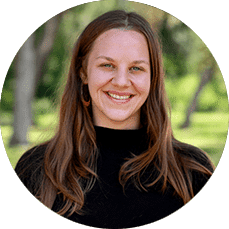 Article by Nirali Lauren McCrea
Yogacharya and Senior Training Faculty, Nirali synthesizes the power of breath, bodily wisdom and meditative awareness to experientially guide students into the heart of yoga. Finding solace on the mat as a young teen, Nirali has immersed herself in the depths of yoga for 20 years. Inspired to move to the Amrit Yoga Institute in 2009, she has extensively trained in the I AM Yoga® approach ever since. For over a decade, Nirali has helped oversee the development and reach of education offered by the Amrit Yoga Institute and has led seminars across the United States, Canada, Mexico and India. In 2021, she was awarded the title "Yogacharya" by Gurudev Shri Amritji, acknowledging her lifelong dedication to yoga and unique ability to decode and impart its practical and mystical subtleties. Today, she is the lead faculty of the Level 1 I AM Yoga® 200-hour Teacher Training, offers free weekly classes through zoom and regularly hosts discussion series for spiritual teachers and seekers.