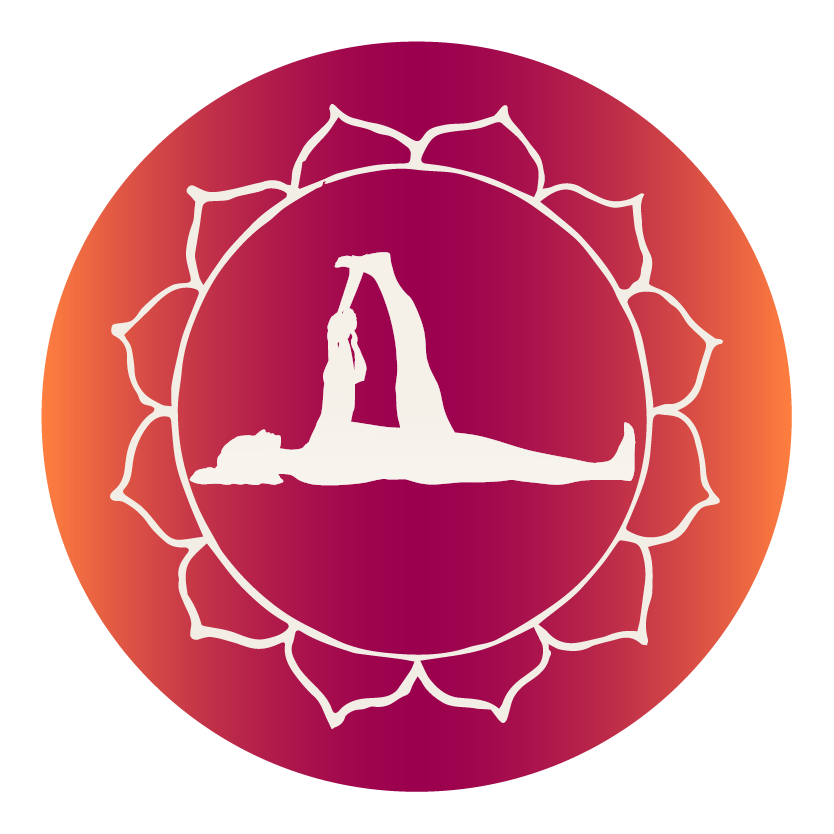 Integrative Amrit Method
YOGA THERAPY TRAINING
100 Hour I AM Yoga Therapy™ Programs
| Dates | Program | Location | View Details | Register |
| --- | --- | --- | --- | --- |
| July 26 - August 2, 2024 | Yoga Therapy II: Hands-On Certification | Amrit Yoga Institute (Forest Side) | View Details | Register Now |
Looking for the 800 Hour Professional Yoga Therapy Accreditation?
We offer an IAYT Accreditated 800 Hour Yoga Therapy Training Program. Learn more about this program at the following link.
"This was a wonderful experience, healing and nurturing for body and soul." –Nina Tsaradse M.D.
"A transformative experience." –Tony Hanneken
"A gentle, accepting way to get in touch with blocked emotions and release them with love and safety." –Connie Altum
"Blissful! Warm, welcoming, delicious nutritious food and a nurturing staff." –Sandra Sanders
"A wonderful program experiencing yogic principles to help me uncover true spiritual freedom for peace of mind." -Joel Peters
Bridge the Gap Between Yoga and Psychology 
What is the I AM Yoga Therapy™ technique?
 The Integrative Amrit Method of Yoga Therapy is a total body stretch and energy opener. It uses wall, prop and assisted poses to help you move into areas of stiffness, constriction and tightness and pain that you normally avoid. Avoiding areas of tension keeps the tightness intact and allows the body to continue to build up tension and exacerbates misalignments in the body.
Much of the pain and discomfort we experience is because of these structural misalignments that could be addressed by a simple regime of moving and stretching the body through its full range of motion. By holding the body in various positions for longer periods of time, combined with breath and meditative facilitation, we can move into these areas and gently and effectively release them.
Yoga Therapy gives you the same benefits of a Yoga class, but in a more pointed, directed and personal manner and gives you its physical and transformational results more quickly.
Feel your body move easier both during your day-to-day life activities and your high-intensity activities. 
Improve range of motion and mobility
Increase blood flow & circulations
Reduce stiffness, pain & inflammation
What makes I AM Yoga Therapy™ unique?
We approach the body as the product of both our internal environment (our thoughts, feelings, emotions and beliefs) as well as our external environment (injuries, exercise, sitting, sleeping, standing, walking habits, food). The two together create the body we see. Most styles of Yoga Therapy work with physical symptoms to help them go away. In the Integrative Amrit Method, we address the underlying invisible issues that are contributing to or exacerbating the visible symptoms. By using the visible symptoms as a roadmap to the invisible cause we can help resolve the issue at the root and symptom level.
I AM Yoga Therapy™ Training
Professional Yoga Therapy Certification Course
OUR YOGA THERAPY TRAINING INCLUDES:
Prop and Partner-assisted Yoga
How to use a variety of prop and partner-assisted yoga postures to intensify energy flow and encounter holding patterns
Facilitation Techniques
To listen to the intuitive energy body and gently release physical and emotional blocks
Energetic Anatomy
Understanding and exploration of the anatomy and physiology of energy
Chakra-based Sequences
Four chakra based made-for-you sequences addressing the core principles of body energy
Body Psychology Protocols
For dealing with depression, anxiety, stress, low back pain and tight neck and shoulders
Personalized Session Preparation
Building blocks to create a yoga therapy experience tailored to specific needs, whether physical, mental or emotional
What our students are saying…
Our students are the best and we love to talk about it! Here are some of the comments we've received from them!
"Brilliant!"
"the Yoga Therapy program is an innovative, profound, reflective healing modality. Brilliant!" Susan
"Love & Compassion"
"This program opened me up, cleared out the fear, and replaced it with love and compassion. I will never look at therapy the same way again." Alexandra
"Re-inspired me professionally"
"This training re-inspired me professionally. It created a deep healing that will affect my entire life." John
Yoga Therapy Training FAQ
Everything you need to know about yoga therapy training with us.
Do you I need to do both parts?
You can do just Part A if you want to go deeper in to the practice, but do not want to be certified to facilitate. Participation in Part A is required before going on to Part B.
What should I do to prepare?
Required Reading
Please note that there is required reading, which is ideally complete or mostly complete by the start of the training. Both can be purchased online at Amazon either new or used.
Body Mind by Ken Dychtwald
Focusing by Eugene Gendlin
Suggested Reading
These books will deepen your understanding of what is covered in class, but are not required.
The Pathwork of Self Transformation by Eva Perriakos
Emotional Clearing by John Ruskan
What are the certification requirements?
Upon completion of the training you will need to practice until you feel you have reach a level of competence. Then, you will give 8 GOOD yoga therapy sessions and submit the results to teaching staff for review. You will have 4 months to complete these sessions. Time extensions may be made on a case by case basis and by request only.
If for some reason you cannot do the entire training at one time, you may ask for an exception, provided space is available. Please note that precedence will be given to those taking the entire training. In this case, you may do up to 4 of your required 8 practice sessions before you come back for part II.  In this case you would be using the two sequences you have already learned to complete these four sessions. The remaining four would be completed after completion of the entire training.
If we are not sure of your competence, please note we may ask for a video of your session work for verification.
Do I need to do the 8 sessions with 8 different people?
The 8 sessions don't need to be with 8 different people, but it would be nice to have a variety of at least 4 or 5 different people for you to get experience. Your certificate will be sent out once your session reports have been handed in and approved.
What is the schedule like?
Depending on where you take the training it may be taught in two segments or one 13 day training.  You will receive a schedule to your training. Generally the training times run as follows:
Registration on first day 1-4 pm.  Welcome Yoga begins at 4pm.  Your program ends on the last day at 12 noon, followed by lunch. Sessions will run most days from 7-8:30am (yoga therapy class), 9:30-12:30, 2:30-5:30 and 7-9pm. For those doing the 13 day training -the middle of the program there will be a few days where the program runs half days. For those in the two-part training, practicums will take place between both halves of the training. During that time we will be reviewing what you have learned and you will have an opportunity to practice on others.
What should I bring?
Do take with you:
Bath towels
Alarm clock
Toiletries
Flashlight
Slip-on sandals (we don't wear shoes inside the buildings)
Yoga clothing (loose, layered for your comfort)
Warm casual clothing (plan to dress in layers as the weather is changeable)
Umbrella, rain gear and outdoor shoes
Writing journal and pens
Yoga mat
Sitting cushion/blanket if you prefer. We have cushions, back jacks, and blankets available for use
 Don't take with you:
Perfume or heavy scented lotion
Incense, candles or anything flammable
Pets
Will I learn specific tools to help people with medical conditions?
The theory you will learn is more oriented to the subtle and internal causes of dis-ease in the body. There are various types of yoga therapy. This one is centered on the emotional/energetic components of holding in the body and releasing at the root cause level rather than the symptom level. This style of yoga therapy is of great benefit to physical conditions.
What are the origins of this style of Yoga Therapy and how is it unique?
This training is a distillation and culmination of a half century of teachings given by
Gurudev Shri Amritji.
Amritji has been a pioneer in the field of yoga since the 1960's. His work has served as the basis of this training and many of the techniques. Phoenix Rising Yoga Therapy was created by Michael Lee and inspired by the work of Amritji. The Wave Work, created by Sandra Scherer and others was also based on his teachings.  This training builds on these and other techniques including Yogassage and Contact Yoga, developed by Ken Scott, Restorative Yoga Techniques, and classic non-directive facilitation.
This training draws on all these modalities and uniquely combines them to serve the intention of the Integrative Amrit Method (IAM) of Yoga Therapy. This is not therapy. It is not simply about releasing the past through the body. It is ultimately a practice of clearing the obstructions to the True Self with the help of a facilitator who acts as the witnessing presence in which energy is allowed to move. This approach to yoga therapy is first and foremost a spiritual practice of integrating the human experience back to source.
Still have questions? Let's talk!