I AM Yoga Therapy™ Body Psychology Training
With Kamini Desai, Ph.D and Chitra Marie Bailey
July 27 - August 8, 2021
Supported Healing from the Inside-out
Yoga therapy is the application of the principles and practices of yoga to promote health and well-being. Its aim is to eliminate, reduce, and/or manage symptoms that cause suffering; improving function; helping to prevent the occurrence or re-occurrence of underlying causes of illness; and moving toward improved health and well-being.
100-hour Training 
This training is the culmination of all the I AM Methods – combining many healing principles and techniques into one universally accessible and powerful practice. You will be amazed by the profound nature of this work and its remarkable capacity to free the restorative intelligence of the body. Journey into a deeper understanding of the body's energy system.
"Remove the root cause and the symptoms disappear."
Whether a condition surfaces at the subtle, mental/emotional level or, at the gross, body level, you will understand and incorporate simple facilitation techniques and assisted poses designed to release trapped physical and mental tensions while simultaneously addressing the underlying aspects that may accompany these tensions.
Reconnect to the I AM Presence that awakens the inborn self-healing, self-balancing, restorative, regenerative wisdom of the body.
Reprogram the mental and emotional patterns that produce dis-ease
Reduce chronic pain and tension
---
Features: 
Learn how to facilitate the profound release of mental and emotional tension
Acquire new techniques to assist you in integrating unresolved blocks in the body
Experience both prop and partner assisted sequences that address the major holding zones in the body.
Lead a one-on-one and/or group session including: intake, assessment, customized yoga therapy session, integration, and debrief catering to individualized needs.
Combine poses that elicit profound physical and emotional releases with the internal healing work of Yoga Nidra.*
Understand how to approach conditions such as pregnancy, hip replacements, joint conditions, fibromyalgia, heart conditions and more.
In addition to promoting your personal development, this training is excellent for psychologists, counselors, health and healing professionals, and bodyworkers in search of new tools to serve their clients.
Discover how to healthfully integrate and release emotions for yourself and others
Use various experiences to connect with and learn to listen to the energy of the body and what it is saying to you.
*Applies to those who have been trained in Yoga Nidra.
---
Benefits:
    Reprogram the mental and emotional patterns that produce dis-ease
    Boost immunity with increased blood and lymph flow
    Reduce stiffness, pain, tension and inflammation
    Improve posture and range of motion
    Long term restoration of body function following an injury or surgery
    Increased energy, Mental clarity, emotional balance, and assistance to reduce and eliminate unhealthy patterns of thinking
In this training you will learn how to give individualized yoga therapy sessions as well as group yoga therapy classes. We have provided ample time during this training for integration, supervised practicum, as well as one-on-one practice sessions. Not only is this course developed in a way for you to assist others; it also serves as a powerful tool for your own personal journey.
---
Certification:
You can be certified as a 100-hour Yoga Therapist by completing 8 documented Yoga Therapy sessions following the successful completion of this training. Session documentation must be submitted within 4 months after the training is complete.
This training also counts towards becoming an 800-hour Yoga Therapist, in accordance with IAYT accreditation standards.  For more information visit:  https://amrityoga.org/iayt/.
 *I AM Yoga Nidra™ Professional Training and I AM Yoga Nidra™ Advanced Training also count towards becoming an 800-hour Yoga Therapist. You must be a certified yoga teacher to qualify.
---
Testimonials:
"The Yoga Therapy program is an innovative, profound, reflective healing modality. Brilliant!"~ Cristine (Bodyworker)

"Using yoga to work on emotional issues bridged the gap I felt was missing between yoga and psychology."~ Aurora (Counselor & Yoga Teacher)

"This training has both re-inspired and affirmed for me a deep healing, on both professional and personal levels, that will transform all my relationships."~ Rebecca (Yoga Teacher)

"I feel free to know that the energy of acceptance and allowance is enough to give others the space to heal."~ Beth (Psychotherapist & Yoga Teacher)

"Aside from feeling lighter and centered, I feel that I am more capable now to help others."~ J. Wheelan (Yoga Teacher)
Lead Teachers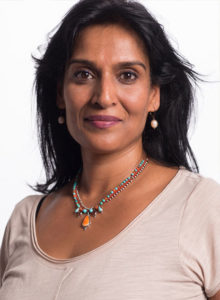 Kamini Desai, Ph.D
Yogeshwari Kamini Desai, PhD is the Executive Director of the Amrit Yoga Institute. Over the past 30 years Kamini, author of Yoga Nidra: The Art of Transformational Sleep, has created an exciting and unique body of teachings incorporating western psychology, eastern philosophy and science. Considered an expert in Yoga Nidra Meditation, relaxation, yoga therapy and artful living, her practical and accessible teaching style is welcomed worldwide. In 2012 she was awarded the title Yogeshwari (woman of yogic mastery) for her keen ability to bring ancient illumination to the genuine challenges of the human experience. Her teachings have benefitted employees at Sony, Kelloggs, KPN Telecom, Mars Confectionery, the Department of Corrections and Departments of the Netherlands Government. Learn more about Kamini Desai, Ph.D
Learn more about Kamini Desai, Ph.D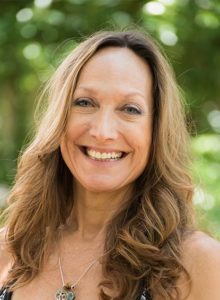 Chitra Marie Bailey
Senior Training Faculty "Chitra" Marie Bailey, Psy. D. is a senior faculty member at the Amrit Yoga Institute in Salt Springs, Florida where she is a trainer in the Amrit Method of Yoga Therapy and Amrit Method Yoga Nidra Professional Trainings. She has a Doctorate in Clinical Psychology and spent 16 years in her first career as a psychologist. She holds several Amrit Method certifications including I AM Yoga (ERYT-500), Yoga Nidra, and Amrit Yoga Therapy. She is a certified member of the International Association of Yoga Therapists (C-IAYT). A Yogi through and through, Marie fell in love with the Amrit Methods when she first met Gurudev and his daughter Kamini in 2009. Marie is a practicing Yoga Therapist, Yoga Nidra facilitator, and Yoga teacher. She currently lives in Chandler, AZ.
Learn more about Chitra Marie Bailey