Welcome to our 800 Hour
I AM Yoga Therapy™
Training Pathway
This is a modular based program, allowing you to take programs over the course of 2 or more years. You can get started this year by checking out our upcoming modules list below. Programs you have already taken through the Amrit Yoga Institute can be credited towards this 800 hour program.
Full List of Required Modules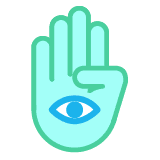 I AM Yoga Nidra™ Professional Training
Ideal for those who want to explore the power of Yoga Nidra, immersion and certification provide in-depth information and personal experience of this transformative technique. Immersion is for anyone wanting to dive deeper into the understanding and practice of Yoga Nidra. It is required for those wanting to go on to certification.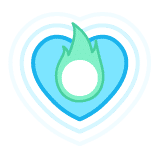 Integral Breath Therapy Training 
Integral Breath Therapy combines techniques from over 20 healing modalities. At the heart of this holistic model is Breathwork, a powerful approach that allows for the emergence and healing of issues on the physical, emotional, intellectual and spiritual levels. Thus, the Integral Breath Therapy training provides a variety techniques to help the client integrate and heal on all these planes.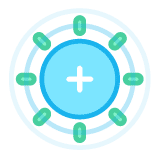 I AM Yoga® Advanced Training: Meditation in Motion
Prerequisite: I AM Yoga® Teacher Training
Discover the next evolution of what you have studied and practiced in the Integrative Amrit Method of Yoga already. Our Advanced Teacher Training is a natural evolution for dedicated practitioners who have experienced profound shifts in life and are ready for new depths. Yogis with 200-Hour Certifications from other traditions are also welcome!
2018 Dates
Immersion: March 16th / Certification: June 8th
+ On-the-Road 
With Chandrakant and Senior Mentors
I AM Yoga Therapy™ Training
In this training your training will be directed by C-IAYT certified Eastern and Western trained Yoga teachers and therapists into the wisdom of the body and the language of energy. Using the chakras as a basis you will learn about the anatomy of energy; how it gets blocked and how to use a very simple facilitation technique to release it.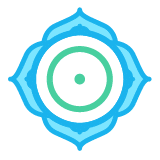 I AM Yoga Nidra™ Advanced Training
Prerequisite: I AM Yoga Nidra™ Professional Training
Using scriptural teachings of the Upanishads, the Yoga Sutras, and unique insights from our Lineage, we will explore the original teachings of Yoga Nidra as an esoteric and ancient mystical practice. You will understand more about the anatomy of the koshas and how they relate to the wisdom body, the ego and the Self.

We are currently a proud member school of the International Association of Yoga Therapists (IAYT).
As such, completion of this training qualifies you to be a registered member of the IAYT and to call yourself an IAM Yoga Therapist.
It also means hours you accumulate with our training can be transferred to other IAYT 800 hour programs at the discretion of the school you are transferring to.
The Amrit Yoga Institute itself is in process of seeking accreditation with IAYT. If granted, accreditation will allow you to call yourself  an 800 hour IAYT accredited Yoga Therapist in addition to being an IAM Yoga Therapist. We hope to receive accreditation by the end of 2019. If accredited any hours you have already completed will count towards this IAYT designation.
questions? give us a call! 
+1 352 685 3001
or send us a message
We're here to help!