A CO-CREATIVE VISION FOR TOTAL WELL-BEING
Our intention is to offer a contemporary, world class conscious living community. It is designed to revitalize your health and wellbeing as a sanctuary for recovering from physical, mental and emotional stress and sustain a fulfilling quality of life through the aging process. Peaceful surroundings and unique facilities are designed to support a healthy lifestyle, combined with experiential teachings directly from Gurudev and I AM Yoga® faculty, as well as teachers from other traditions and spiritual practices.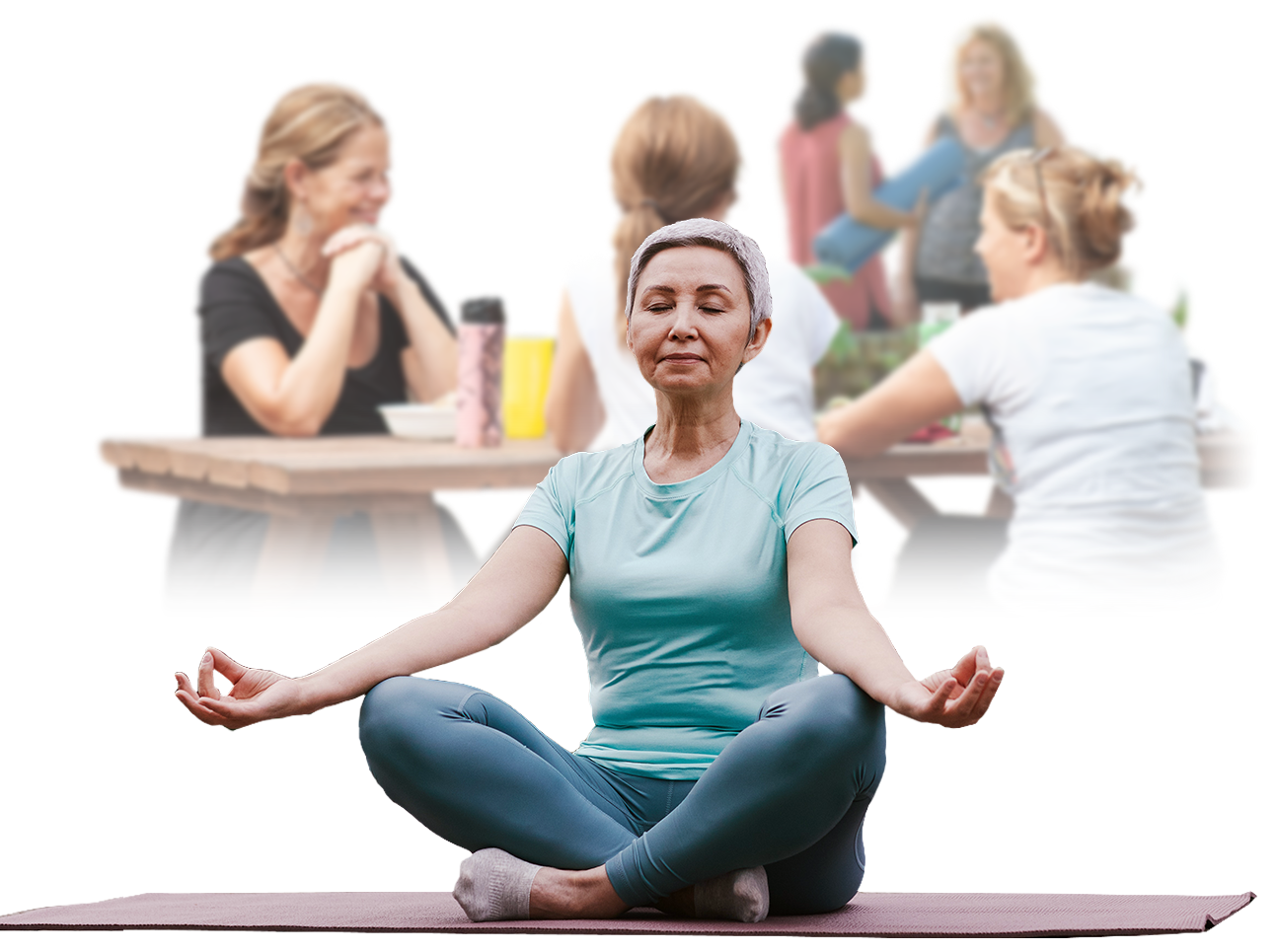 A NEW LOCATION WITH NATURAL SURROUNDINGS
"The day you start to practice, your progress will begin." -Swami Kripalu
Presently we are looking to locate to a quiet area that is outside, yet within minutes of a major city, airport, local businesses and restaurants. We envision access to jobs, hospitals and schools within the surrounding area. This will allow all different ages to comfortably be the part of this community.
The community will be deeply immersed and tied in with Mother Earth.  The locations that we are currently exploring have ample acres of beautiful, open land and natural surroundings.
Most of the buildings/dwellings will utilize earth's natural materials, most likely from the land itself, which will create a sense of living in nature. It will be cost efficient and environmentally friendly, utilizing solar, water cisterns, lush community gardens, landscaping, and more to leave a low carbon footprint.
We like to invite those who have any of their skills and background, training, knowledge, or heart in making any aspect of our community vision into reality.  All types of individuals from all traditions are welcome to become a part of this amazing endeavour.  We invite anyone that has any interest in supporting any part of this community to participate.
Even if you are not ready to move there, you can be a part of the creation of the community! You can make it a part of your own inner spiritual journey. In potentially supporting the building of this community, you will help provide the framework for the longevity of our lineage to be shared for generations to come.
We plan to offer a wide variety of classes & gatherings for our visitors and residents.
I AM Yoga®, I AM Yoga Nidra™ and Quantum Breath Meditation classes
Chanting, singing, dancing: a celebration of living
Karma Yoga Community: share skills, time and energy for community-directed projects
Ongoing programs and workshops
Spiritual gatherings
Shared dining options with healthy, plant-based meals
Residential Amenities & Activities
Swimming pool, hot tub, sauna

Common dining area

Large Yoga & Meditation Hall

Gymnasium

Spa and Wellness Center 

Lush community gardens with pet friendly areas

Hiking and biking trails 

A Lineage Library with items that belonged to Bapuji, Mataji and Gurudev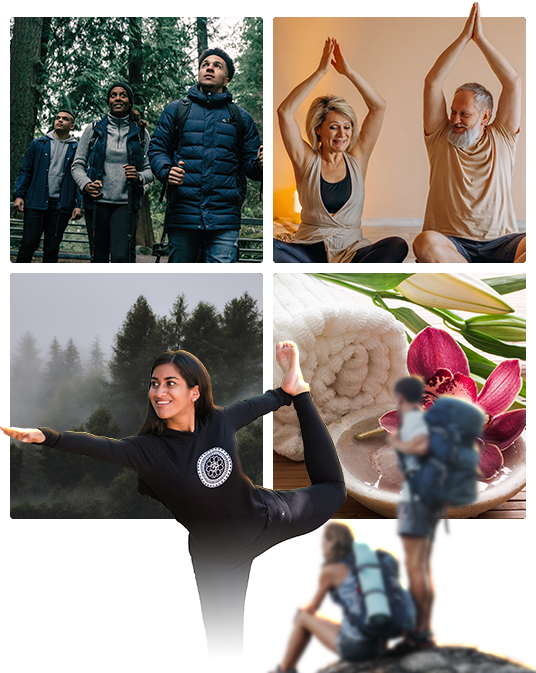 A SPIRITUAL LIFESTYLE WITH LIKEMINDED Seekers
Company is stronger than willpower.
Our conscious living community combines the necessary amenities, wellness services, classes and community gatherings that will inspire a new spark of enthusiasm for life.
Our aim is to facilitate you to rebuild health, restore your relationship with yourself and revolutionize your relationship with others through practicing a spiritual lifestyle with likeminded seekers.
Why is community so important?
What you cannot do alone happens more easily with a community of like-minded practitioners. The power of an intentional community has the potential to amplify, accelerate, and empower you to breakthrough old barriers, belief systems and ways of being that no longer serve you through practice, connection, and a shared vision for inner-growth.
Conscious, likeminded community awakens passion and inspiration that transforms the struggle many face in order to maintain a daily health regimen into an enjoyable, effortless, practice that you love and look forward to.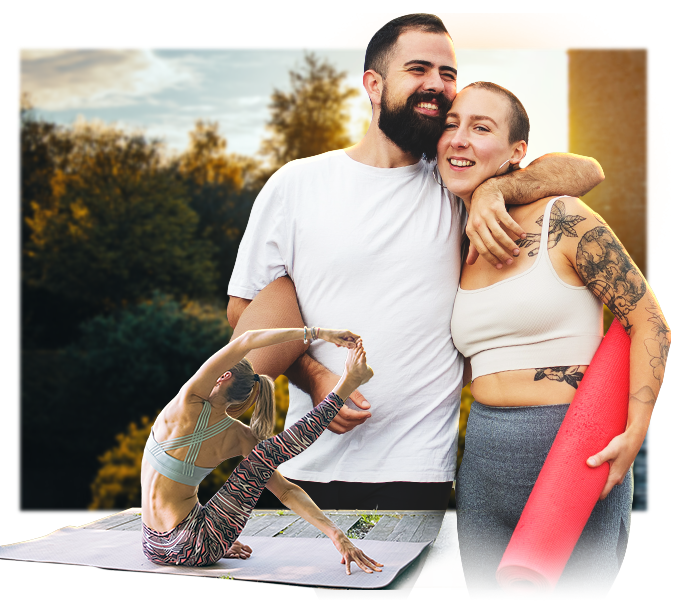 We would love to hear your thoughts
If our vision resonates with you, please complete the following survey.
We have already received enthusiastic response from everyone we have shared this idea of community living.  The following is just for our general knowledge to see where you may want to contribute.  You are not making a commitment. 
Any part that you are able to contribute or support, please provide more detail in the optional response box provided at the end of the survey.