I AM Yoga Nidra™ Advanced Training, Australia
with Kamini Desai, Ph.D and John Vosler
November 8 - 11, 2019
Prerequisites: I AM Yoga Nidra™ Professional Training
This I AM Yoga Nidra™ Advanced Training builds on and deepens the understanding gained in Yoga Nidra Professional Training. Drawing on little-known teachings of the Upanishads, scripture study of the Yoga Sutras, and rare teachings from our Lineage, we will explore the origins of Yoga Nidra as an esoteric and ancient mystical practice.
We go deeper into the anatomy of the koshas, the importance of the wisdom body and how Yoga Nidra benefits all koshas. You will understand the higher and lower mind, how the ego is created and how the ego can be used in service of the Self.
New techniques for yourself and your students include new body rotations, breath and awareness cards, kosha experiences and prana/mother divine Yoga Nidra. You will also learn basics of Yoga Nidra as a form of yoga therapy, using protocols to aid those seeking emotional integration and solutions for trauma, PTSD and other forms of energetic blockages.
We will have a more in-depth look at visualizations and image techniques — understanding how they relate to the mental and wisdom body, when to use them, and how to deliver them so they do not bring in the thinking mind.
You can expect:
In-depth study of Yoga Nidra through ancient texts
Twice-daily Yoga Nidra to restore, rejuvenate and walk the path that the ancient teachings have laid out for you
Yoga Nidra as a therapeutic tool for any stage of emotional integration
New techniques and advanced card deck
How to ask the wisdom body for clarity and guidance
Integral time to deepen and open to Self
You will receive instruction and materials to lead yoga nidra for kids and the inner child
---
What our participants are saying:
"I didn't think anyone could improve on the basic training, but advanced training blew my mind." -P. Peterson

"My body is still humming. The new techniques are even more powerful." -D. Fisher

"I flew halfway around the world to take this training. Totally worth it. I would have flown twice as far." -A. May

"I AM Yoga Nidra™ Advanced is a world class training. We had students from 13 different countries in our class." -L. Penninger
Lead Teachers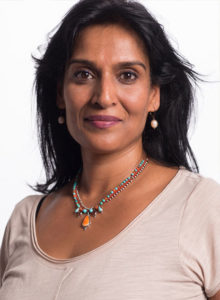 Kamini Desai, Ph.D
Executive Director of the Amrit Yoga Institute, Yogeshwari Over the last 20 years, internationally known Kamini Desai, PhD. has created an exciting and versatile body of teaching, combining western psychology and eastern philosophy. Kamini's experiential teaching style has been welcomed in over 10 countries around the world. Her proven system of Professional Energy Management has benefitted employees at Sony, KPN Telecom, Mars Confectionery and in the Netherlands government. She is developer of core curriculum of the Amrit Yoga Institute and currently serves as Director and Lead Teacher of the Amrit Method of Yoga Teacher Trainings Level I and Level II as well as the Amrit Method of Yoga Nidra Professional Training with Gurudev. Author of  Yoga Nidra: The Art of Transformational Sleep and Life Lessons, Love Lessons
Learn more about Kamini Desai, Ph.D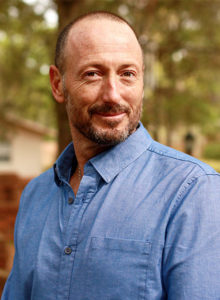 John Vosler
Senior Training Faculty For over twenty years, John Vosler has had a passion for teaching how our thoughts and emotions affect our bodies. He has a degree in Human Development and certifications in multiple healing modalities. As a senior teacher at the Amrit Yoga Institute, he speaks internationally on the profound healing benefits of the ancient meditation practice of Yoga Nidra. John has a successful holistic health practice in Los Angeles, California. He has worked with executives, athletes, celebrities, moms and other professionals attracted to John's unique combination of intuitive awareness, understanding of the mind/body/spirit connection and expansive knowledge of physiology and the science of meditation. His infectious humor and compassionate heart make growth a joy filled experience.
Learn more about John Vosler