I AM Yoga Nidra™ Certification Only in LA, California
With John Vosler
September 19 - 22, 2019
For those who wish to share the Amrit Method of Yoga Nidra by becoming a certified facilitator, this in-depth training provides comprehensive tools that allow you to bring the power of Yoga Nidra to others. The Professional Facilitator Training includes:
Personal guidance and evaluation for effectively facilitating Yoga Nidra
Practice at tailoring Yoga Nidra for specific individuals and groups
A six-week lesson plan including a guide to presenting Yoga Nidra as a lecture demonstration and one-on-one -sessions
Amrit Method Yoga Nidra manual and Script Cards
Ongoing support from seasoned Amrit Method Yoga Nidra Facilitators
Lead Teacher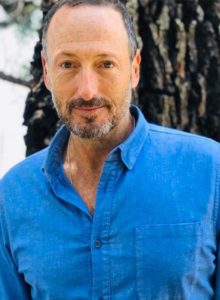 John Vosler
Senior Training Faculty For over twenty years, John Vosler has had a passion for teaching how our thoughts and emotions affect our bodies. He has a degree in Human Development and certifications in multiple healing modalities. As a senior teacher at the Amrit Yoga Institute, he speaks internationally on the profound healing benefits of the ancient meditation practice of Yoga Nidra. John has a successful holistic health practice in Los Angeles, California. He has worked with executives, athletes, celebrities, moms and other professionals attracted to John's unique combination of intuitive awareness, understanding of the mind/body/spirit connection and expansive knowledge of physiology and the science of meditation. His infectious humor and compassionate heart make growth a joy filled experience.
Learn more about John Vosler