I AM Yoga Nidra™: Learn to Lead a Workshop, Australia
With Kamini Desai, Ph.D and John Vosler
November 6 - 7, 2019
Learn to Lead a Yoga Nidra Workshop: Classes, Workshops and Series
This training will empower you to offer your students and others workshops on Yoga Nidra that can delve into deeper aspects of the practice. It is giving you another avenue to share more than just a 40-minute session of Yoga Nidra with others. Learn to not only lead from the heart, but convey the essence of I AM Yoga Nidra practice through a masterful combination of words, reflection and experience.
This workshop provides you with the skills and content to deliver a Yoga Nidra workshop in a weekend, day or evening format. We will show you how to deliver each module, building in principles of teaching and designing program content as we go along. With coaching on presence and delivery skills, you will have a chance to practice delivering modules to each other and leave empowered and inspired to take others deeper into the understanding of I AM Yoga Nidra.
Note: Taking this workshop does not give you permission to teach other facilitators the Integrative Amrit Method (IAM™) Yoga Nidra nor does it allow you to share the cards with others. The content is based around Introducing Yoga Nidra in more depth as well as the stress-producing mental tendencies that drive burnout and how to address them with Yoga Nidra.
Lead Teachers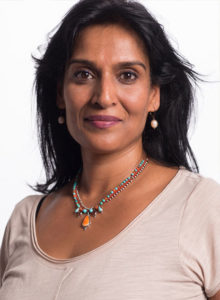 Kamini Desai, Ph.D
Yogeshwari Kamini Desai, PhD is the Executive Director of the Amrit Yoga Institute. Over the past 30 years Kamini, author of Yoga Nidra: The Art of Transformational Sleep, has created an exciting and unique body of teachings incorporating western psychology, eastern philosophy and science. Considered an expert in Yoga Nidra Meditation, relaxation, yoga therapy and artful living, her practical and accessible teaching style is welcomed worldwide. In 2012 she was awarded the title Yogeshwari (woman of yogic mastery) for her keen ability to bring ancient illumination to the genuine challenges of the human experience. Her teachings have benefitted employees at Sony, Kelloggs, KPN Telecom, Mars Confectionery, the Department of Corrections and Departments of the Netherlands Government. Learn more about Kamini Desai, Ph.D
Learn more about Kamini Desai, Ph.D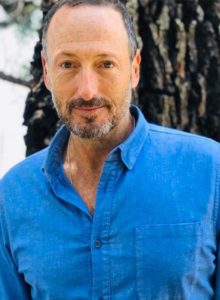 John Vosler
Senior Training Faculty For over twenty years, John Vosler has had a passion for teaching how our thoughts and emotions affect our bodies. He has a degree in Human Development and certifications in multiple healing modalities. As a senior teacher at the Amrit Yoga Institute, he speaks internationally on the profound healing benefits of the ancient meditation practice of Yoga Nidra. John has a successful holistic health practice in Los Angeles, California. He has worked with executives, athletes, celebrities, moms and other professionals attracted to John's unique combination of intuitive awareness, understanding of the mind/body/spirit connection and expansive knowledge of physiology and the science of meditation. His infectious humor and compassionate heart make growth a joy filled experience.
Learn more about John Vosler