I AM Yoga Nidra™ Immersion at Esalen
with Kamini Desai, Ph.D and John Vosler
April 21 - 26, 2019
Are you burned out, tired, or in transition? What if you had a way to manage your habits, thoughts, and emotions – rather than serving them? What if change doesn't just happen while you are awake? Yoga Nidra is a sleep-based meditation practice that helps you reach profound states of relaxation and initiate unprecedented life-shifts from beyond the doing and thinking mind. Through the skillful use of intention and the five tools of Yoga Nidra, you will learn how to recognize the way old baggage and conclusions have weighed you down, and master the unconscious forces that can unburden your life. You are invited to experience profound healing and restoration of the body's reserves; feel energized, detoxified, and rejuvenated; release past mental, emotional, and physical baggage; and re-write and re-create your life. Other benefits of Yoga Nidra include greater resilience in the midst of stress-producing situations and the ability to release the effects of chronic excess tension, lack of restorative sleep, and the demands of life.
Get started with one of the easiest and most effective meditation and mindfulness practices you'll ever come across.
Please bring a yoga mat, sitting pillow, blanket, and whatever else you need to sit or lie comfortably on the floor.
CE credit for massage; see leader.
Lead Teachers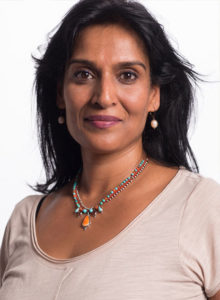 Kamini Desai, Ph.D
Executive Director of the Amrit Yoga Institute, Yogeshwari Over the last 20 years, internationally known Kamini Desai, PhD. has created an exciting and versatile body of teaching, combining western psychology and eastern philosophy. Kamini's experiential teaching style has been welcomed in over 10 countries around the world. Her proven system of Professional Energy Management has benefitted employees at Sony, KPN Telecom, Mars Confectionery and in the Netherlands government. She is developer of core curriculum of the Amrit Yoga Institute and currently serves as Director and Lead Teacher of the Amrit Method of Yoga Teacher Trainings Level I and Level II as well as the Amrit Method of Yoga Nidra Professional Training with Gurudev. Author of  Yoga Nidra: The Art of Transformational Sleep and Life Lessons, Love Lessons
Learn more about Kamini Desai, Ph.D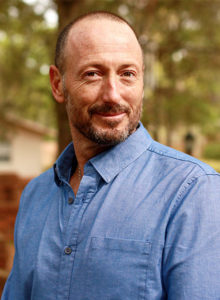 John Vosler
Senior Training Faculty For over twenty years, John Vosler has had a passion for teaching how our thoughts and emotions affect our bodies. He has a degree in Human Development and certifications in multiple healing modalities. As a senior teacher at the Amrit Yoga Institute, he speaks internationally on the profound healing benefits of the ancient meditation practice of Yoga Nidra. John has a successful holistic health practice in Los Angeles, California. He has worked with executives, athletes, celebrities, moms and other professionals attracted to John's unique combination of intuitive awareness, understanding of the mind/body/spirit connection and expansive knowledge of physiology and the science of meditation. His infectious humor and compassionate heart make growth a joy filled experience.
Learn more about John Vosler