300 Hour I AM Yoga® Teacher Pathway
with Gurudev Shri Amritji, Kamini Desai, Ph.D and Chandrakant
Open Dates
Our 300-Hour I AM Yoga® Teacher Pathway will take your practice yoga and meditation to new depths of personal understand and experience. We take practitioners from all traditions and provide access to an authentic apprenticeship in an ancient kundalini-tantra yoga lineage.
Our curriculum meets current Yoga Alliance standards for RYS-300 yoga schools. Once complete the required courses, you will be eligible to apply for the Yoga Alliance® RYT-300 designation.
The following intensive courses comprise the 300-Hour I AM Yoga® Teacher Pathway:
I AM Yoga Nidra™ Professional Training: The Art of Transformational Sleep – 10 days, 100 hours
I AM Yoga® Advanced Training: Meditation in Motion – 20 days, 200 hours
Upon registering through this application you will receive an email with a list of upcoming courses in the 300 hour curriculum and a 100% discount code you can apply to the core training modules that comprise the 300 hour pathway. You will only need to pay for your accommodation selection when registering for the individual programs.
Lead Teachers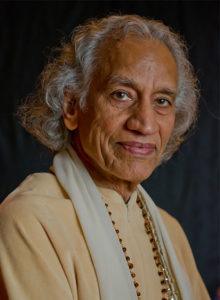 Gurudev Shri Amritji
Founder, Spiritual Director, Pioneer of Yoga in the West Gurudev Shri Amritji is the first carrier of the Lord Lakulish and Kripalu Shaktipat Lineage to the West. Over the years his charismatic presence and powerful teachings of this Lineage of Prana have spread worldwide. His teachings through this Shaktipat Lineage ignited the fire that began the initial renaissance of the Inner Dimension of Yoga in the 20th century. In the last 58 years, Amritji has founded some of the largest yoga and health centers in North America. Today there are more than 10,000 yoga, yoga nidra and yoga therapy teachers, teaching the inner dimension of yoga he developed, in more than 45 countries. Amritji resides in the thriving international Amrit Yoga Center he founded in Salt Springs, Florida.
Learn more about Gurudev Shri Amritji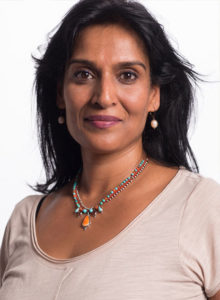 Kamini Desai, Ph.D
Yogeshwari Kamini Desai, PhD is the Executive Director of the Amrit Yoga Institute. Over the past 30 years Kamini, author of Yoga Nidra: The Art of Transformational Sleep, has created an exciting and unique body of teachings incorporating western psychology, eastern philosophy and science. Considered an expert in Yoga Nidra Meditation, relaxation, yoga therapy and artful living, her practical and accessible teaching style is welcomed worldwide. In 2012 she was awarded the title Yogeshwari (woman of yogic mastery) for her keen ability to bring ancient illumination to the genuine challenges of the human experience. Her teachings have benefitted employees at Sony, Kelloggs, KPN Telecom, Mars Confectionery, the Department of Corrections and Departments of the Netherlands Government. Learn more about Kamini Desai, Ph.D
Learn more about Kamini Desai, Ph.D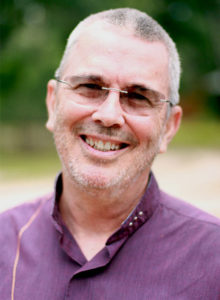 Chandrakant
Yogacharya, Meditation in Motion™ Lead Revealer Chandrakant is a senior teacher and seminar leader at the Amrit Yoga Institute in Salt Springs, Florida. He prepares, presents and leads professional trainings both nationally and overseas in the Integrated Amrit Method, Amrit Yoga, Amrit Yoga Nidra and the Quantum Breath Meditation, as well as a variety of other yoga and stress-reduction based programs. For the last eight years, Chandrakant has been instrumental in developing and presenting programs for the Amrit Yoga Institute. As a student and practitioner of yoga and meditation with Yogi Amrit Desai for almost forty years, his experience has given him a solid foundation for implementing programs that nurture and encourage positive changes in behavior and understanding through direct perception. In 2008, Yogi Desai bestowed upon Chandrakant the title of Yogacharya, preceptor of Yoga. This is the same title that Swami Shri Kripalunanda bestowed upon Yogi Desai in 1972. Chandrakant…
Learn more about Chandrakant