Posture of Consciousness Intensive: A Mentored Online Course
with Indu Heather Eilering
Open Dates
Discover the Yoga of Energy
For trained Yoga Teachers of Any Tradition
Learn new skills passed down from a living Guru to layer the principles and practices of I AM Yoga® The Posture of Consciousness (POC) into any yoga class. These teachings are based in ancient yogic wisdom brought into a modern hatha/raja yoga practice. I AM Yoga® POC offers you a fresh new way of exploring your yoga practice and teaching because it's foundation rests on energy or prana.
Learn new tools for your personal yoga practice and teaching!
Understand the energetic purpose of the first and second halves of a yoga posture
Cultivate Witness Consciousness to observe the subtle movement of prana in the body
Discover the power of Press Points and Energetic Extensions when used in any posture
Recognize experientially the energetic physics of energy following attention
Master the energetics of the Edge, breaking the momentum of reactive physical, mental and emotional patterns
This course is a prerequisite, for teachers coming from a tradition other than Amrit Yoga, for our I AM Yoga® Advanced Training: Meditation in Motion & I AM Yoga Therapy™ Professional Training Pathway
This course consists of eight modules. Each module will contain any, or all of the following:
Mentor communication
Audio/Video presentation
Reading Materials
Course exercises to complete
Practice teaching
I AM Yoga® Trained Teachers
Refresh and expand your understanding and teaching skills as an I AM Yoga® teacher and learn refinements in the teachings
Course Requirements
You must be a certified 200 hour Yoga instructor (Yoga Alliance participation is not required)
Have access to a phone or video conferencing
Have an electronic device to view course materials, and an email account
Have the ability to record and email the recordings to your mentor
Complete the course in a minimum of 1 month, maximum of 2 months
You will be assigned a mentor and contacted within one week of registration.
***Please note that this course is non-refundable once you register.
Leader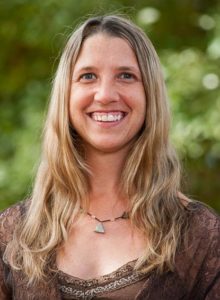 Indu Heather Eilering
Senior Training Faculty, Amrit Yoga Institute E-RYT 500, C-IAYT, ALC, BS Indu has devoted the last 10 years to support her students and clients in their quest to live healthy, vital, and fulfilling lives. Her previous experience owning a yoga studio and current role at the Amrit Yoga institute has allowed her to utilize her skills as an Amrit Yoga Teacher, Yoga Therapy Practitioner, Yoga Nidra Facilitator, Ayurvedic Lifestyle Consultant, and Energy Worker to skillfully and compassionately support her students and clients to transform their lives.
Learn more about Indu Heather Eilering