6-Day Physical, Mental, and Emotional Cleanse
with Dr. Brian Healy and Indu Heather Eilering
September 10 - 15, 2019
Recharge and Reclaim your Health and Vitality!
Our Cleanse includes the following:
Daily health consultation with Brian Healy, DOM
Individualized Care: A maximum of 8 participants are accepted per session
Two personal sessions daily which may include:

Massage
Acupuncture
Yoga Therapy
Health Consultation
Integral Breath Therapy

Daily I AM Yoga® & Yoga Nidra™ Guided Relaxation
Conscious Living Consulting and Lifestyle Plan
Master Cleanse Drink
Group Breath Therapy & more…
Research shows that 80% of all health problems are caused by stress. This program addresses the emotional component of stress related health problems and dis-ease while simultaneously addressing the physical. You will be provided with powerful tools to help you overcome compulsive self-destructive habit patterns interfering in your love life, family life, work life and social life. Your experience will include ancient techniques and detoxification therapies that focus on removing physical, mental and emotional blocks. These ancient techniques are uniquely designed to awaken the healer hidden within you, which will allow you to return to the self-healing, self-balancing, restorative, regenerative wisdom of your body.
These techniques and therapies help:
Promote overall physical, mental & emotional balance
Decrease anxiety and depression
Enhance immune function
Minimize joint and muscle soreness (Fibromyalgia) and increase mobility
Alleviate fatigue, brain fog and improve sleeping patterns
Improve your relationships
An important part of this program is a personalized dietary plan. Participants will be provided with delicious light vegetarian meals and be offered the option of fasting during the middle of the program with the Master Cleanse Drink and herbal teas.
Also included in the program: Private room with shared bath, time for silence and reflection, journaling, optional nature walk and swimming at the Salt Springs (separate entry fee for springs, seasonal). Take home individualized lifestyle plan, and meals (room and board included).
Make a commitment to you, register today!
NOTE: Health evaluation required prior to acceptance into the program.
Testimonials
"Nurturing, rewarding, life changing."

"This was a transformational and life-changing program for me. It has given me valuable tools to shift my life from a place of trauma to a space of peace. Thank you!"

"I truly felt like the entire process was a gift, and I especially appreciated the intimacy and personal attention." – D.M.
Leaders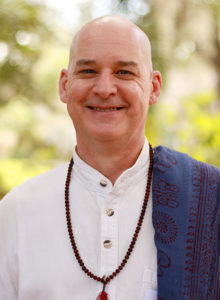 Dr. Brian Healy
LMT, DOM, AP #3241 Brian Healy (aka Murari) is a licensed Doctor of Oriental Medicine, Acupuncture Physician and Medical Massage Therapist. He has been a holistic health professional for over twenty years and a yoga teacher and student of Yogi Amrit Desai's for thirty years. His unique talents have helped many thousands of people lead happier, healthier and more fulfilling lives. • Florida licensed, nationally certified Acupuncture Physician and Doctor Of Oriental Medicine • Award winning Medical Massage Therapist licensed since 1994 • Certified Kripalu Yoga Teacher with over 20 years experience teaching ongoing classes, workshops and retreats in several styles of yoga and meditation
Learn more about Dr. Brian Healy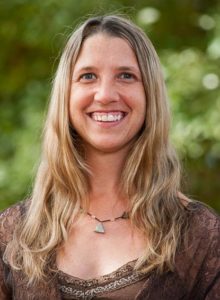 Indu Heather Eilering
Senior Training Faculty, Amrit Yoga Institute E-RYT 500, C-IAYT, ALC, BS Indu has devoted the last 10 years to support her students and clients in their quest to live healthy, vital, and fulfilling lives. Her previous experience owning a yoga studio and current role at the Amrit Yoga institute has allowed her to utilize her skills as an Amrit Yoga Teacher, Yoga Therapy Practitioner, Yoga Nidra Facilitator, Ayurvedic Lifestyle Consultant, and Energy Worker to skillfully and compassionately support her students and clients to transform their lives.
Learn more about Indu Heather Eilering