I AM Yoga Therapy™ Retreat: The Healing Energetics of Yoga
With Ashvini Kenyon Gatlin
November 22 - 24, 2019
This 3 day retreat is a perfect introduction to the tools and techniques of I AM Yoga Therapy™. You will go home with an understanding of the energetics of the practice and practical tools to use in your everyday life.
Gain a basic introduction to the yogic perspective on energy and the development of energy blocks. You will practice yoga therapy daily to release blockages and restore balance and peace of mind. Amrit Yoga Therapy incorporates supported yoga postures and Yoga Nidra. This weekend is also a good introduction for those who are considering taking our Professional Yoga Therapy Certification training.
Yoga therapy creates:
The opportunity to re-program mental and emotional patterns that produce dis-ease
Improved posture and range of motion
Reduction of chronic pain and tension
Long term restoration of body function after injury or surgery
Increased energy, Mental clarity, emotional balance and assistance to transform unhealthy thinking patterns
Lead Teacher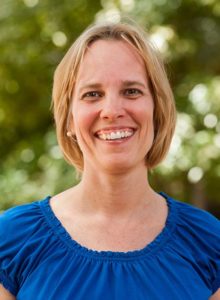 Ashvini Kenyon Gatlin
E-RYT 200, RYT 500, I AM Yoga Therapy™ Facilitator  Kenyon has been teaching yoga and stress reduction since 2001. She is the author of Relax With Life, Applying Yoga Principles To Reduce Stress. Kenyon helps people from all walks of life to live with less stress and more joy. Kenyon is certified RYT 500 I AM Yoga® Instructor, I AM Yoga Nidra™ Facilitator and I AM Yoga Therapy™ Facilitator. She has been teaching at the Amrit Yoga Institute since 2012, studying directly with Gurudev Shri Amritji.
Learn more about Ashvini Kenyon Gatlin