Sadhana of Prana
With Chandrakant
September 13 - 15, 2019
Cultivate what you do on the yoga mat into a life of Meditation in Motion
This three-day intensive is an opportunity for yoga teachers and experienced yoga practitioners of all traditions to reconnect and recharge.  Join fellow yoga practitioners in four to five progressively deepening Yoga Sadhanas (practices) in order to cultivate your recognition of the innate intelligence of the body's vital life force, prana.  By attuning the mind to naturally merge with prana, you cultivate the ability to live your life as a Meditation in Motion.
If you have not taken Sadhana of Prana previously or experienced the Slow Motion Prana exercise with Chandrakant we suggest watching this 
YouTube video
 prior to your arrival. Having the understanding and experience demonstrated in this video is important to your experiential process during the program and will set a solid foundation for you so that you are in tune with those who have taken this program before.
Special Discount for Returning Students: For students who have previously attended Sadhana of Prana the program price is $99 + R&B. Please call the main office to redeem this deal.
Lead Teacher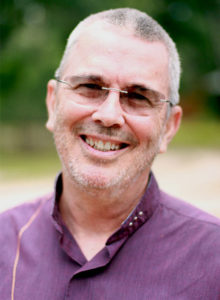 Chandrakant
Yogacharya, Meditation in Motion™ Lead Revealer Chandrakant is a senior teacher and seminar leader at the Amrit Yoga Institute in Salt Springs, Florida. He prepares, presents and leads professional trainings both nationally and overseas in the Integrated Amrit Method, Amrit Yoga, Amrit Yoga Nidra and the Quantum Breath Meditation, as well as a variety of other yoga and stress-reduction based programs. For the last eight years, Chandrakant has been instrumental in developing and presenting programs for the Amrit Yoga Institute. As a student and practitioner of yoga and meditation with Yogi Amrit Desai for almost forty years, his experience has given him a solid foundation for implementing programs that nurture and encourage positive changes in behavior and understanding through direct perception. In 2008, Yogi Desai bestowed upon Chandrakant the title of Yogacharya, preceptor of Yoga. This is the same title that Swami Shri Kripalunanda bestowed upon Yogi Desai in 1972. Chandrakant…
Learn more about Chandrakant