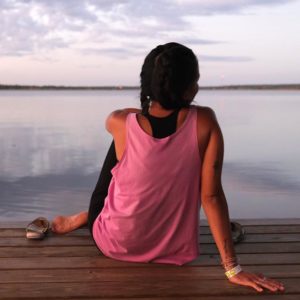 Flexible Dates
Amrit Yoga Institute
TREAT YOURSELF Our R&R program is a powerful way to restore your peace of mind and well-being. Through the daily practice of yoga, yoga nidra and healthy diet you will activate the innate healing wisdom of your body. Rest and Relaxation at AYI is an opportunity to step away from a stressful modern lifestyle into an experience of relaxation and rejuvenation that will leave you feeling balanced and inspired! REDUCE STRESS Stress is an epidemic. It has been identified as the cause of many illnesses and addictions. We provide a practical approach to managing stress through yoga and meditation classes that are accessible to everyone. BALANCE DIET How often have you tried to change your diet and failed? Once, twice, always? We get it. And we can help. Our meals are all organic, vegetarian and served hot daily. We take the effort out of eating healthy! BRING IT HOME We don't…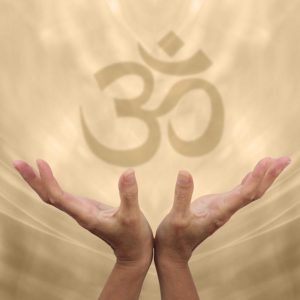 With Indu Heather Eilering
Open Dates
Online
Discover the Yoga of Energy For trained Yoga Teachers of Any Tradition Learn new skills passed down from a living Guru to layer the principles and practices of I AM Yoga® The Posture of Consciousness (POC) into any yoga class. These teachings are based in ancient yogic wisdom brought into a modern hatha/raja yoga practice. I AM Yoga® POC offers you a fresh new way of exploring your yoga practice and teaching because it's foundation rests on energy or prana. Learn new tools for your personal yoga practice and teaching! Understand the energetic purpose of the first and second halves of a yoga posture Cultivate Witness Consciousness to observe the subtle movement of prana in the body Discover the power of Press Points and Energetic Extensions when used in any posture Recognize experientially the energetic physics of energy following attention Master the energetics of the Edge, breaking the momentum of…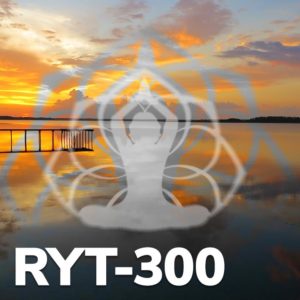 With Gurudev Shri Amritji, Kamini Desai, Ph.D and Chandrakant
Open Dates
Amrit Yoga institute
Our 300-Hour I AM Yoga® Teacher Pathway will take your practice yoga and meditation to new depths of personal understand and experience. We take practitioners from all traditions and provide access to an authentic apprenticeship in an ancient kundalini-tantra yoga lineage. Our curriculum meets current Yoga Alliance standards for RYS-300 yoga schools. Once complete the required courses, you will be eligible to apply for the Yoga Alliance® RYT-300 designation. The following intensive courses comprise the 300-Hour I AM Yoga® Teacher Pathway: I AM Yoga Nidra™ Professional Training: The Art of Transformational Sleep - 10 days, 100 hours I AM Yoga® Advanced Training: Meditation in Motion - 20 days, 200 hours Upon registering through this application you will receive an email with a list of upcoming courses in the 300 hour curriculum and a 100% discount code you can apply to the core training modules that comprise the 300 hour pathway. You will only need to pay…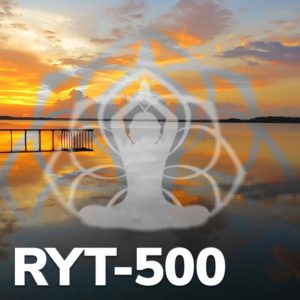 With Gurudev Shri Amritji, Kamini Desai, Ph.D, Chandrakant and Nirali Lauren McCrea
Open Dates
Amrit Yoga Institute
Our 500-Hour I AM Yoga® Teacher Pathway is the most immersive, powerful, and in-depth yoga teacher training experience available. We take all the way from 0-100 in your understanding and experience of yoga through an authentic apprenticeship in an ancient kundalini-tantra yoga lineage. Our curriculum meets current Yoga Alliance standards for RYS-500 yoga schools. Once complete the required courses, you will be eligible to apply for the Yoga Alliance® RYT-500 designation. The following intensive courses comprise the 500-Hour I AM Yoga® Teacher Pathway: I AM Yoga® Teacher Training: The Posture of Consciousness - 20 days, 200 hours I AM Yoga Nidra™ Professional Training: The Art of Transformational Sleep - 10 days, 100 hours I AM Yoga® Advanced Training: Meditation in Motion - 20 days, 200 hours Upon registering for this program application you will receive an email with a list of upcoming courses in the 500 hour curriculum and a 100% discount code you can apply…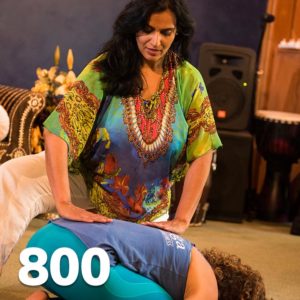 With Gurudev Shri Amritji, Kamini Desai, Ph.D, Chandrakant, Nirali Lauren McCrea and Carol Lampman
Open Dates
Various locations
 IMPORTANT Pre-Qualification Notes Thank you for your interest in our 800 Hour Yoga Therapy™ Professional Training.  You will receive notice of acceptance or denial of admittance into this program within 60-days of submitting this application.  Upon approval you will be registered for the 800 Hour I AM Yoga Therapy™ Professional Training.  If you are accepted into the program our Program Director will reach out to you for an interview to discuss your learning objectives, order of taking the Modules and be available to answer questions. Start Date of Enrollment: This training takes a minimum of two years and a maximum of 4 years to complete. The start date for you enrollment would be as soon as your application is accepted. Upon acceptance of the application form the clock will start on the time period for completion of the 800 Hour I AM Yoga Therapy™ Professional Training and you will have 4…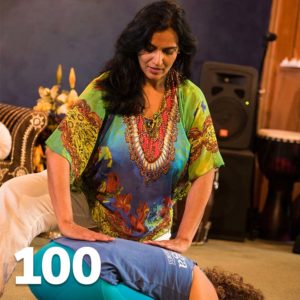 With Kamini Desai, Ph.D
July 27 - August 8, 2021
Canterbury Retreat Center
Book now and get $240.00 off! Offer valid until Jun 11, 2021.
Body Psychology Training Supported Healing from the Inside-out Yoga therapy is the application of the principles and practices of yoga to promote health and well-being. Its aim is to eliminate, reduce, and/or manage symptoms that cause suffering; improving function; helping to prevent the occurrence or re-occurrence of underlying causes of illness; and moving toward improved health and well-being. 100-hour Training  This training is the culmination of all the I AM Methods – combining many healing principles and techniques into one universally accessible and powerful practice. You will be amazed by the profound nature of this work and its remarkable capacity to free the restorative intelligence of the body. Journey into a deeper understanding of the body's energy system. "Remove the root cause and the symptoms disappear." Whether a condition surfaces at the subtle, mental/emotional level or, at the gross, body level, you will understand and incorporate simple facilitation techniques and…
With Kamini Desai, Ph.D
August 26 - September 5, 2021
Canterbury Retreat Center
Book now and get $200.00 off! Offer valid until Jul 11, 2021.
Part 1: Yoga Nidra Immersion 5 days/50 hours Sleep Meditation: Rest, Recharge and Recreate Your Life from the Inside Out Utilizing the practice of I AM Yoga Nidra™ this Immersion provides a unique and transformative map to life mastery. Day by day, our expert teachers lay out the ancient spiritual foundations of Yoga Nidra including the Kleshas, Koshas, Turiya and the science behind the brainwaves to understand how our lost connection to essential wholeness results in stress, living in unconscious repetitive karmic patterns, and robs us of our health, vitality and fullest potential. As a result of an anxious mind and tired body, conditions such as dis-ease, depression, stress, anxiety, and sleep problems set in. We can no longer access our highest self-expression and greater purpose. Combine the Benefits of Mindfulness Meditation with Deep Relaxation With our exclusive five-tool approach and in-depth practice of Yoga Nidra, you will experientially empower…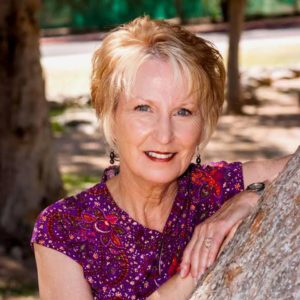 With Carol Lampman
September 23 - 27, 2021
Canterbury Retreat Center
Part 1: 6-Day Integral Breath Therapy Training This in-person level One Integral Breath Therapy training requires that you take part in a 5-part online video series that will prepare you for the onsite program.  Some materials will be included with each online segment to support the process.  The video links and other materials will be provided for you in the days before the training as follows: Video 1 - September 16th, 2021 Video 2 - September 17th, 2021 Video 3 - September 18th, 2021 Video 4 - September 19th, 2021 Video 5 - September 20th, 2021 If you register late or can't watch them on these dates you will still get the video links and you will have the responsibility to be prepared for the onsite class by watching the videos in a schedule that works for you. There will be a scheduled Q & A session before the onsite…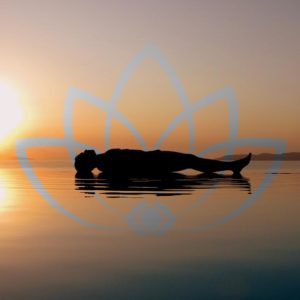 With Kamini Desai, Ph.D
October 4 - 10, 2021
Canterbury Retreat Center
Book now and get $125.00 off! Offer valid until Aug 19, 2021.
Prerequisite: I AM Yoga Nidra™ Professional Training Discover the ancient esoteric roots of Yoga Nidra Sleep Meditation If you have been wanting to deepen your practice and delivery through appropriate interpretation and comprehension of Scriptural Study, as well as receiving expanded teachings on esoteric yogic anatomy, this advanced course is for you! The I AM Yoga Nidra™ Advanced Training effects a quantum leap into the hidden teachings of the Upanishads, the Yoga Sutras, the origins of Yoga Nidra, as well as rare teachings from our lineage-- all of which will allow you to cultivate an even more profound grasp of the influence, scope, and applications of this practice.  You will enhance your knowledge of the Koshas, their functions, and how they can be nourished and strengthened through the practice of Yoga Nidra. Through scriptural study, you will gain a deeper appreciation of the immensity of Yoga Nidra and the place…