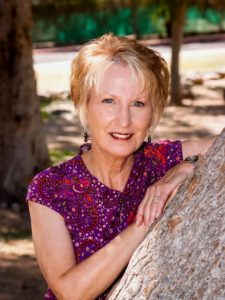 Holistic Therapist
Certified Breathwork Instructor
Advanced Clinical Hypnotherapist
Certified Release Therapist
A rare and unique individual, Carol's natural healing presence along with her therapeutic sensitivity and remarkable wisdom inspire ideals of love, compassion and faith from deep within us. Her presence attracts and honors individuals seeking personal transformation, higher awareness and healing. She is a dynamic teacher and mentor known for creating safe and sacred spaces for the process of healing and growth.
Carol is an acknowledged speaker and educator, and has presented programs, trainings and workshops for the public in the US, France Italy, Spain, Venezuela and Israel. She maintains a prominent role in the professional community as a facilitator of personal transformation techniques. Her dynamic personality combined with humor and deep respect for the work of the participants has allowed her to establish a strong foundation of support among her peers and colleagues.
Carol's life experience with childhood trauma and her early medical background working with catastrophically ill children sparked her interest in the mind body connection, the emotional process, and its overall relationship to health and wholeness. Carol focused her training on the interconnection and unification of the body. Carol developed Integral Breath Therapy ™ Integration Process Therapy Trainings for health care professionals. Using workshops for the public, individual and group work, she specializes in personal growth and development, stress management, somatic / health issues and self empowerment.
With Training In: Hypno-Behavioral Therapy, Reichian Process Work, Integrative, Cathartic, Rebirthing Breathwork, The Hendricks Body Centered Transformation Method.
Events with Carol Lampman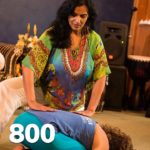 800 Hour I AM Yoga Therapy™ Professional Training Application
November 12, 2018
 IMPORTANT Pre-Qualification Notes Thank you for your interest in our 800 Hour Yoga Therapy™ Professional Training.  You will receive notice of acceptance or denial of admittance into this program within 60-days of submitting this application.  Upon approval you will be registered for the 800 Hour I AM Yoga Therapy™ Professional Training.  If you are accepted into the program our Program Director will reach out to you for an interview to discuss your learning objectives, order of taking the Modules and be available to answer questions. Start Date of Enrollment: This training takes a minimum of two years and a maximum of 4 years to complete. The start date for you enrollment would be as soon as your application is accepted. Upon acceptance of the application form the clock will start on the time period for completion of the 800 Hour I AM Yoga Therapy™ Professional Training and you will have 4…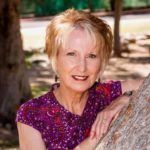 Integral Breath Therapy - Level 1 Only
September 23, 2021
Part 1: 6-Day Integral Breath Therapy Training This in-person level One Integral Breath Therapy training requires that you take part in a 5-part online video series that will prepare you for the onsite program.  Some materials will be included with each online segment to support the process.  The video links and other materials will be provided for you in the days before the training as follows: Video 1 – September 16th, 2021 Video 2 – September 17th, 2021 Video 3 – September 18th, 2021 Video 4 – September 19th, 2021 Video 5 – September 20th, 2021 If you register late or can't watch them on these dates you will still get the video links and you will have the responsibility to be prepared for the onsite class by watching the videos in a schedule that works for you. There will be a scheduled Q & A session before the onsite…