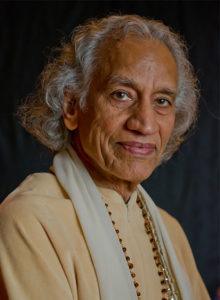 Founder, Spiritual Director, Pioneer of Yoga in the West
Gurudev Shri Amritji is the first carrier of the Lord Lakulish and Kripalu Shaktipat Lineage to the West. Over the years his charismatic presence and powerful teachings of this Lineage of Prana have spread worldwide. His teachings through this Shaktipat Lineage ignited the fire that began the initial renaissance of the Inner Dimension of Yoga in the 20th century.
In the last 58 years, Amritji has founded some of the largest yoga and health centers in North America. Today there are more than 10,000 yoga, yoga nidra and yoga therapy teachers, teaching the inner dimension of yoga he developed, in more than 45 countries. Amritji resides in the thriving international Amrit Yoga Center he founded in Salt Springs, Florida.
Events with Gurudev Shri Amritji