I AM Yoga Nidra™ Immersion at College of Central Florida
with Kalindi Edwina Hoffmann and Liam Gillen
September 28 - October 20, 2019
Saturday and Sunday,9am-6pm
Weekend 1: Sept 28-29, 2019
Weekend 2: Oct 19-20, 2019
Ideal for those who want to explore the power of Yoga Nidra and experience entry into "Zero Stress Zone". The immersion provides in-depth information and personal experience of this transformative technique.
Day by day, you will see how old baggage and repetitive thinking patterns affect your life, health and wellbeing. With intention and the five tools of Yoga Nidra you will learn how to use this simple sleep-based meditation technique to profoundly heal and restore the body's reserves and unburden your life. Create a body and brain with greater resilience to stress-producing situations. Boost the body's healing potential, release chronic tension, pay off sleep debt and learn skills to master the demands of life. An excellent program to gain intuitive perspective into life transitions and challenges.
What to expect:
 Multiple daily Yoga Nidra practices to restore and rejuvenate
In-depth reflection and learning on the philosophical, biological and psychological foundations of Yoga Nidra
Guidance for optimal practice and benefit of the Amrit Method of Yoga Nidra
Harness the power of Yoga Nidra to remove blocks, detoxify and initiate unprecedented life-shifts from beyond the thinking mind
Receive a comprehensive Yoga Nidra manual
Leaders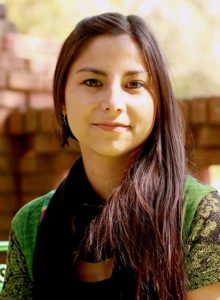 Kalindi Edwina Hoffmann
Senior Training Faculty Trained at the Amrit Yoga Institute, Kalindi has experienced the profound and transformational aspects of yoga as taught by Yogi Amrit Desai and Kamini Desai. She is devoted to giving what she has received. Currently, she is the organization's Director of Relations, one of its lead teachers, and program manager and assistant teacher for the Amrit Yoga Teacher Training. Kalindi is a powerful yet gentle teacher with the keen ability to connect understanding and direct experience with both skill and heart. She has a degree in Childhood Education and Development and is an RYT-500
Learn more about Kalindi Edwina Hoffmann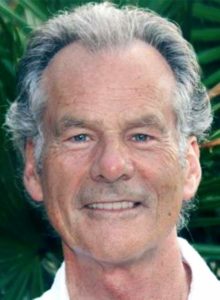 Liam Gillen
Senior Training Faculty An executive career in the hospitality, education and real estate industries has culminated in studying the Integrative Amrit Method (IAM) of Yoga for the last ten years. Liam is a 500 hr certified IAM Yoga® teacher, and an advanced I AM Yoga Nidra™ facilitator. He leads trainings, workshops and retreats focused on the core principles of IAM Yoga and Yoga Nidra.
Learn more about Liam Gillen