I AM Yoga Nidra™ Professional Training
with Kamini Desai, Ph.D and Nirali Lauren McCrea
August 27 - September 6, 2020
Part 1 – Yoga Nidra Immersion
5 Days/50 Hours
Ideal for those who want to explore the power of Yoga Nidra and experience entry into "Zero Stress Zone". The immersion provides in-depth information and personal experience of this transformative technique.
Day by day, you will see how old baggage and repetitive thinking patterns affect your life, health and wellbeing. With intention and the five tools of Yoga Nidra you will learn how to use this simple sleep-based meditation technique to profoundly heal and restore the body's reserves and unburden your life. Create a body and brain with greater resilience to stress-producing situations. Boost the body's healing potential, release chronic tension, pay off sleep debt and learn skills to master the demands of life. An excellent program to gain intuitive perspective into life transitions and challenges.
What to expect:
• Multiple daily Yoga Nidra practices to restore and rejuvenate
• In-depth reflection and learning on the philosophical, biological and psychological foundations of Yoga Nidra.
• Guidance for optimal practice and benefit of the Amrit Method of Yoga Nidra
• Harness the power of Yoga Nidra to remove blocks, detoxify and initiate unprecedented life-shifts from beyond the thinking mind.
• Receive a comprehensive Yoga Nidra manual
Part 2 – Yoga Nidra Certification
5 Days/50 Hours
Prerequisites: Yoga Nidra Immersion
Yoga Nidra Certification is a continuation of the yoga nidra immersion. This course of study deepens and enhances your understanding by drawing on the scientific basis and modern applications of yoga nidra. We will look into research verifying its benefits and the changes happening in the brain while in yoga nidra. Combining science and the ancient wisdom of yoga, you will understand how to apply yoga nidra to conditions such as:
• Stress
• Habits and Addictions
• Trauma and PTSD
• Depression, Anxiety and Insomnia
This course of advanced study will give you the skills to guide others in yoga nidra, but is also ideally suited for your own transformation. You will receive your own unique yoga nidra card deck system which will allow you to easily create your own yoga nidra experiences.
This training is an excellent addition for psychologists, mindfulness practitioners, bodyworkers, yoga teachers, healthcare workers, helping professionals, hypnotherapists and energy healers looking for new tools to serve their clients.
SAVE 10% with Early Bird pricing ending 45 days prior to the start of the training. 
Leaders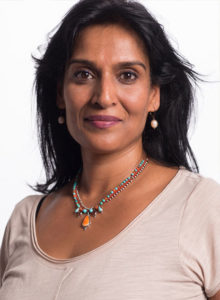 Kamini Desai, Ph.D
Executive Director of the Amrit Yoga Institute, Yogeshwari Over the last 20 years, internationally known Kamini Desai, PhD. has created an exciting and versatile body of teaching, combining western psychology and eastern philosophy. Kamini's experiential teaching style has been welcomed in over 10 countries around the world. Her proven system of Professional Energy Management has benefitted employees at Sony, KPN Telecom, Mars Confectionery and in the Netherlands government. She is developer of core curriculum of the Amrit Yoga Institute and currently serves as Director and Lead Teacher of the Amrit Method of Yoga Teacher Trainings Level I and Level II as well as the Amrit Method of Yoga Nidra Professional Training with Gurudev. Author of  Yoga Nidra: The Art of Transformational Sleep and Life Lessons, Love Lessons
Learn more about Kamini Desai, Ph.D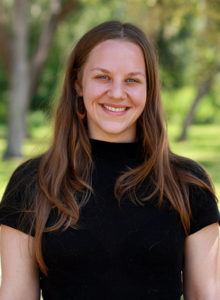 Nirali Lauren McCrea
Finding solace in yoga as a young teen, Nirali began practice and never turned back.  Her experience of yoga revolutionized after meeting Yogi Amrit Desai in 2006, commencing her spiritual journey into the inner depths of yoga. Inspired to move to the Amrit Yoga Institute in 2009, her annual involvement in the I AM Yoga® Teacher Training began. She currently serves as Assistant Director of Education under the direct guidance and mentorship of Kamini Desai, Ph.D, training teachers and overseeing the development and reach of education at the Amrit Yoga Institute. Having completed two separate 500-hour certification trainings, she skillfully blends intuitive insight with gentle humor to experientially guide students into the heart of yoga. In 2017, she was awarded the prestigious title "Spiritual Preceptor", acknowledging her dedication to yoga as an expression of her keen teaching ability and life's work.
Learn more about Nirali Lauren McCrea