I AM Yoga Nidra™ Workshop Training: Learn to Lead Classes, Lectures & Series
With Nirali Lauren McCrea
October 11 - 15, 2020
Ready for the next step in your Yoga Nidra facilitation?
Learn to not only lead from the heart, but convey the essence of I AM Yoga Nidra practice through a masterful combination of  words, reflection and experience. This workshop provides you with the skills and content to deliver a  Yoga Nidra workshop in a weekend, day or evening format.   We will show you how to deliver each module–building in principles of teaching and designing program content as we go along.  With coaching on presence and delivery skills  you will have a chance to practice delivering modules to each other and leave empowered and inspired to take others deeper into the understanding of I AM Yoga Nidra.
Prerequisite: I AM Yoga Nidra™ Professional Training
All levels of teaching experience welcome.
Lead Teacher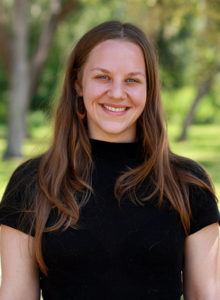 Nirali Lauren McCrea
Finding solace in yoga as a young teen, Nirali began practice and never turned back.  Her experience of yoga revolutionized after meeting Yogi Amrit Desai in 2006, commencing her spiritual journey into the inner depths of yoga. Inspired to move to the Amrit Yoga Institute in 2009, her annual involvement in the I AM Yoga® Teacher Training began. She currently serves as Assistant Director of Education under the direct guidance and mentorship of Kamini Desai, Ph.D, training teachers and overseeing the development and reach of education at the Amrit Yoga Institute. Having completed two separate 500-hour certification trainings, she skillfully blends intuitive insight with gentle humor to experientially guide students into the heart of yoga. In 2017, she was awarded the prestigious title "Spiritual Preceptor", acknowledging her dedication to yoga as an expression of her keen teaching ability and life's work.
Learn more about Nirali Lauren McCrea