I AM Yoga® Teacher Training – Immersion Retreat
with Nirali Lauren McCrea
May 17 - 26, 2019
Immersion Only
10-Day Session/ 100 hours
Open to all practitioners, this 10-day residential program is ideal for those seeking to take yoga to a deeper level. It provides 100-hours of training and may be used as the basis for future training should you desire to certify as a yoga teacher. Under the direct guidance of senior teachers you will:
Deepen your personal understanding and experience of yoga
Use postures not just for exercise, but as a tool for self-study, transformation and Self-discovery
Maximize energy flow in every posture through application of press points and energetic extensions
Learn ancient techniques to move beyond mental disturbances into the silent awareness that lives at the core of your being and impacts every aspect of your life
Help discover and release behaviors that are affecting your health and well-being
Build your physical, mental and emotional vitality.
Participate in transformational discourses with International Yoga Master, Amrit Desai, including mantra chanting, meditation, followed by Question and Answer session.
Discover devotional practices (bhakti yoga)
Receive instruction, practice, and hands-on direction in small group posture clinics
Understand the Integrative Amrit Method view of energy, anatomy, pranayama, meditation and Yoga Nidra
Leader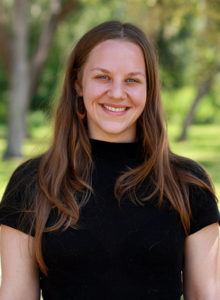 Nirali Lauren McCrea
Finding solace in yoga as a young teen, Nirali began practice and never turned back.  Her experience of yoga revolutionized after meeting Yogi Amrit Desai in 2006, commencing her spiritual journey into the inner depths of yoga. Inspired to move to the Amrit Yoga Institute in 2009, her annual involvement in the I AM Yoga® Teacher Training began. She currently serves as Assistant Director of Education under the direct guidance and mentorship of Kamini Desai, Ph.D, training teachers and overseeing the development and reach of education at the Amrit Yoga Institute. Having completed two separate 500-hour certification trainings, she skillfully blends intuitive insight with gentle humor to experientially guide students into the heart of yoga. In 2017, she was awarded the prestigious title "Spiritual Preceptor", acknowledging her dedication to yoga as an expression of her keen teaching ability and life's work.
Learn more about Nirali Lauren McCrea