I AM Yoga Nidra™ Immersion, Australia
With Kamini Desai, Ph.D and John Vosler
October 25 - 28, 2019
Ideal for those who want to explore the power of Yoga Nidra and experience entry into "Zero Stress Zone". The immersion provides in-depth information and personal experience of this transformative technique.
Day by day, you will see how old baggage and repetitive thinking patterns affect your life, health and wellbeing. With intention and the five tools of Yoga Nidra you will learn how to use this simple sleep-based meditation technique to profoundly heal and restore the body's reserves and unburden your life.
Create a body and brain with greater resilience to stress-producing situations. Boost the body's healing potential, release chronic tension, pay off sleep debt and learn skills to master the demands of life. An excellent program to gain intuitive perspective into life transitions and challenges.
What to expect:
Multiple daily Yoga Nidra practices to restore and rejuvenate
In-depth reflection and learning on the philosophical, biological and psychological foundations of Yoga Nidra.
Guidance for optimal practice and benefit of the Amrit Method of Yoga Nidra
Harness the power of Yoga Nidra to remove blocks, detoxify and initiate unprecedented life-shifts from beyond the thinking mind.
Receive a comprehensive Yoga Nidra manual Program Schedule: 8am – 5pm each day Includes 30 minute morning and afternoon breaks with 1 hour for lunch
Lead Teachers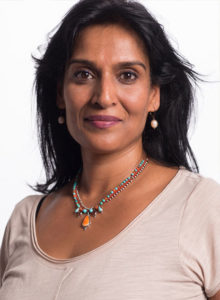 Kamini Desai, Ph.D
Yogeshwari Kamini Desai, PhD is the Executive Director of the Amrit Yoga Institute. Over the past 30 years Kamini, author of Yoga Nidra: The Art of Transformational Sleep, has created an exciting and unique body of teachings incorporating western psychology, eastern philosophy and science. Considered an expert in Yoga Nidra Meditation, relaxation, yoga therapy and artful living, her practical and accessible teaching style is welcomed worldwide. In 2012 she was awarded the title Yogeshwari (woman of yogic mastery) for her keen ability to bring ancient illumination to the genuine challenges of the human experience. Her teachings have benefitted employees at Sony, Kelloggs, KPN Telecom, Mars Confectionery, the Department of Corrections and Departments of the Netherlands Government. Learn more about Kamini Desai, Ph.D
Learn more about Kamini Desai, Ph.D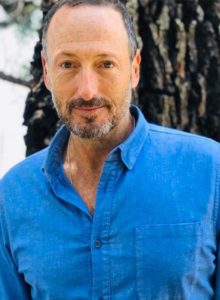 John Vosler
Senior Training Faculty For over twenty years, John Vosler has had a passion for teaching how our thoughts and emotions affect our bodies. He has a degree in Human Development and certifications in multiple healing modalities. As a senior teacher at the Amrit Yoga Institute, he speaks internationally on the profound healing benefits of the ancient meditation practice of Yoga Nidra. John has a successful holistic health practice in Los Angeles, California. He has worked with executives, athletes, celebrities, moms and other professionals attracted to John's unique combination of intuitive awareness, understanding of the mind/body/spirit connection and expansive knowledge of physiology and the science of meditation. His infectious humor and compassionate heart make growth a joy filled experience.
Learn more about John Vosler