I AM Yoga® Advanced: Meditation in Motion – Full Training
with Chandrakant and Indu Heather Eilering
November 1 - 10, 2019
February 14 - 23, 2020

Meditation in Motion
Consciously Cross Over From Physical Yoga To The Yoga of Prana
Using the lens of correct knowledge and direct experience, this Immersion transforms yoga sadhana into a yogic way of life attuned to the energetic expression of the vital life force of prana. This advanced training builds on the I AM Yoga™ Teacher Training Posture of Consciousness format and enables you to "consciously-cross-over" from the willful practice of postures to a dynamic blend of willful postures and spontaneous movements prompted by the inner urgings of prana.
The training incorporates:
Two daily Sadhana sessions
Simple breathing techniques to cultivate an attunement to prana
Specific techniques to help you connect with the natural intelligence of prana
Understand & experience the deeper energetic meaning of the yogic scriptures
Part 1: Meditation in Motion Immersion – 11/1/19  – 11/10/19
This 10 Day personal sadhana Immersion is open to all Amrit Yoga teachers, 200 hr. certified yoga teachers from all traditions and experienced yoga practitioners. This Immersion is structured as a personal sadhana using Prana [the natural intelligence of the vital life force] to recognize Patanjali's description of yoga and its outcome as "Witnessing the mental modifications in the mind, then the Seer [Self] abides in Its own nature". This Immersion cultivates an inner attunement to Prana to "consciously-cross-over" from physical yoga to energy yoga, from sitting meditation to life as a Meditation in Motion.
Part 2: Meditation in Motion Certification – 02/14/20 – 02/23/20
This training provides a unique energetic group setting to support and nurture the cultivation of the attunement to prana experienced in the I AM personal sadhana Immersion. It reveals the innermost depth of I AM Yoga® where you experience Pranakriya; the harmonious interplay between energy [prana] and the mind [chitta].   The certification component provides the understanding, techniques and direct experience necessary to layer I AM Yoga™ onto any style of hatha yoga.
Teachers from Traditions other than I AM Yoga
For 200 hour certified yoga teachers from other traditions we require completion of the Posture of Consciousness Intensive Online Course in order to receive a 200 hour certification from the Amrit Yoga Institute.
You must also fill out an application for approval. Apply Here
Lead Teachers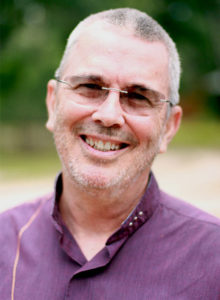 Chandrakant
Yogacharya, Meditation in Motion™ Lead Revealer Chandrakant is a senior teacher and seminar leader at the Amrit Yoga Institute in Salt Springs, Florida. He prepares, presents and leads professional trainings both nationally and overseas in the Integrated Amrit Method, Amrit Yoga, Amrit Yoga Nidra and the Quantum Breath Meditation, as well as a variety of other yoga and stress-reduction based programs. For the last eight years, Chandrakant has been instrumental in developing and presenting programs for the Amrit Yoga Institute. As a student and practitioner of yoga and meditation with Yogi Amrit Desai for almost forty years, his experience has given him a solid foundation for implementing programs that nurture and encourage positive changes in behavior and understanding through direct perception. In 2008, Yogi Desai bestowed upon Chandrakant the title of Yogacharya, preceptor of Yoga. This is the same title that Swami Shri Kripalunanda bestowed upon Yogi Desai in 1972. Chandrakant…
Learn more about Chandrakant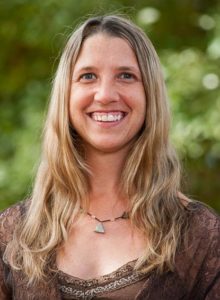 Indu Heather Eilering
Senior Training Faculty, Amrit Yoga Institute E-RYT 500, C-IAYT, ALC, BS Indu has devoted over a decade to supporting her students and clients in their quest to live healthy, vital, and fulfilling lives and in that process discover who they are. Her previous experience owning a yoga studio and current role at the Amrit Yoga Institute has allowed her to utilize her skills as an Amrit Yoga Teacher, Yoga Therapy Practitioner, Yoga Nidra Facilitator, Ayurvedic Lifestyle Consultant, Integral Breath Therapist and Energy Worker to skillfully and compassionately support her students and clients to transform their lives. It is Indu's love and devotion to being a yoga practitioner herself, and her connection to Amritji's living Lineage that enables her to reveal its wisdom to her students in a joyful and powerful way. Indu lives in Michigan where she mentors and consults those interested in applying yoga and Ayurveda to their lives.…
Learn more about Indu Heather Eilering