I AM Yoga® Millennial Retreat: Yoga as Meaning, Purpose and Potential
with Nirali Lauren McCrea
October 4 - 6, 2019
Yoga as Meaning, Purpose and Potential (For Millenials, By Millenials)
"That which you are seeking is you." – Yogi Amrit Desai
Envision your ideal life's expression.
Through our unique skillsets and perspectives, there are specific contributions we know we're meant to make in this world. At times, access to a fulfilled, meaningful life appears unavailable or intermittent. So, what unconsciously limits the actualization of these aspirations?
Are you so afraid of making a wrong move that you sometimes feel paralyzed?
Have you done "all the right things" and wonder why you're still unfulfilled?
Do you ever feel like there has to be something more?
"I climbed to the top of the ladder only to find it was leaning against the wrong wall."- Thomas Merton
The pressures and confusion we face in our 20's and 30's can detract from the healthy, happy, fulfilled life of meaning, purpose and potential we were meant to live from.
But there is so obviously more than what meets the eye
How do we access the unseen, untapped creative potential that fuels and motivates us beyond the material?
How do we experience fulfillment and satisfaction from the magnificent all the way down to the mundane?
How can our lives become an embodied and meaningful example of who we are?
Join us for this collaborative, Yoga-inspired weekend and learn to live with greater self-mastery
Examine, simplify and reduce energy expenditure down to what's important
Reclaim your inner-authority over self-limiting beliefs and societal pressures
Learn to neutralize unhelpful habits and behaviors that seem to own you
Balance an over active mind and restore the body to a truly rested, rejuvenated state
Increase clarity, creative potency and follow-through
(This program is designed for everyone in their 20's and 30's)
Leader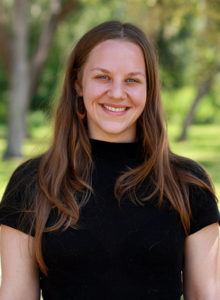 Nirali Lauren McCrea
Finding solace in yoga as a young teen, Nirali began practice and never turned back.  Her experience of yoga revolutionized after meeting Yogi Amrit Desai in 2006, commencing her spiritual journey into the inner depths of yoga. Inspired to move to the Amrit Yoga Institute in 2009, her annual involvement in the I AM Yoga® Teacher Training began. She currently serves as Assistant Director of Education under the direct guidance and mentorship of Kamini Desai, Ph.D, training teachers and overseeing the development and reach of education at the Amrit Yoga Institute. Having completed two separate 500-hour certification trainings, she skillfully blends intuitive insight with gentle humor to experientially guide students into the heart of yoga. In 2017, she was awarded the prestigious title "Spiritual Preceptor", acknowledging her dedication to yoga as an expression of her keen teaching ability and life's work.
Learn more about Nirali Lauren McCrea