Integral Breath Therapy – Level 1 Only
With Carol Lampman
October 16 - 22, 2023
Part 1: 6-Day Integral Breath Therapy Training
Module 5 (partial) of 800 Hour I AM Yoga Therapy™ Curriculum
Conscious Connected breathing is useful during periods of transition, for personal/spiritual growth or as an adjunct to psychotherapy. Breath Therapy is a powerful, yet simple and effective tool for bringing about permanent, positive life changes
Integral Breath Therapy combines techniques from over 20 healing modalities. At the heart of this holistic model is Breathwork, a powerful approach that allows for the emergence and healing of issues on the physical, emotional, intellectual and spiritual levels. Thus, the Integral Breath Therapy training provides a variety techniques to help the client integrate and heal on all these planes.
This training, while presenting theory, focuses mainly on practical techniques for healing. Along with skills to guide others, participants report receiving major transformation and healing in their own lives. As a student, you will practice on others as well as participate in the exercises.
Integral Breath Therapy actually uses a yogic based breathing techniques to induce an expanded state of consciousness for healing and spiritual growth.
accessing repressed memories
releasing body trauma (PTSD)
understanding emotional anatomy
finding the source of core beliefs and releasing them on a physical level
healing birth and other preverbal issues
direct spiritual experience
Integral Breath Therapy uses various breathing techniques to induce an expanded state of consciousness to access healing which goes beyond the words of talk therapy. This altered state modality safely accesses repressed memories and creates an environment for the natural, organic release of physical, psychological and emotional traumas.
Read Article: What is Integral Breath Therapy? >>>
For those who are seeking 800-Hour I AM Yoga Therapy Accreditation you must register for the complete Integral Breath Therapy Training.
Lead Teacher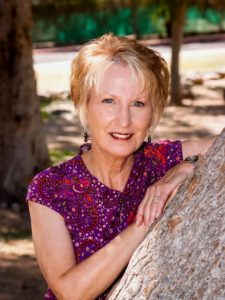 Carol Lampman
Holistic Therapist Certified Breathwork Instructor Advanced Clinical Hypnotherapist Certified Release Therapist A rare and unique individual, Carol's natural healing presence along with her therapeutic sensitivity and remarkable wisdom inspire ideals of love, compassion and faith from deep within us. Her presence attracts and honors individuals seeking personal transformation, higher awareness and healing. She is a dynamic teacher and mentor known for creating safe and sacred spaces for the process of healing and growth. Carol is an acknowledged speaker and educator, and has presented programs, trainings and workshops for the public in the US, France Italy, Spain, Venezuela and Israel. She maintains a prominent role in the professional community as a facilitator of personal transformation techniques. Her dynamic personality combined with humor and deep respect for the work of the participants has allowed her to establish a strong foundation of support among her peers and colleagues. Carol's life experience with childhood…
Learn more about Carol Lampman