I AM Yoga Nidra™ Advanced Training
With Kamini Desai, Ph.D
October 4 - 10, 2021
Prerequisite: I AM Yoga Nidra™ Professional Training
Discover the ancient esoteric roots of Yoga Nidra Sleep Meditation
If you have been wanting to deepen your practice and delivery through appropriate interpretation and comprehension of Scriptural Study, as well as receiving expanded teachings on esoteric yogic anatomy, this advanced course is for you! The I AM Yoga Nidra™ Advanced Training effects a quantum leap into the hidden teachings of the Upanishads, the Yoga Sutras, the origins of Yoga Nidra, as well as rare teachings from our lineage– all of which will allow you to cultivate an even more profound grasp of the influence, scope, and applications of this practice.  You will enhance your knowledge of the Koshas, their functions, and how they can be nourished and strengthened through the practice of Yoga Nidra. Through scriptural study, you will gain a deeper appreciation of the immensity of Yoga Nidra and the place it holds in the 8-limbed Path of Yoga. Receive little-known secrets to provide further clarity on experiences had during Yoga Nidra. Acquire a more thorough comprehension of the Higher and Lower Mind, how the Ego is created, the role it plays in your spiritual journey, and how to unlock the unique power of the Wisdom body to shape and create your life. 
Solutions for grief, trauma and transition
You will learn the basics of Yoga Nidra as it is applied in Yoga Therapy, using protocols to aid those seeking emotional integration; as well as solutions for grief, trauma, and other forms of energetic blockages. We will take an in-depth look at visualizations and image techniques, understanding how they relate to the Mental and Wisdom Bodies, when to incorporate them, and how to deliver them so they do not activate the Thinking Mind.
IMPORTANT: Certificate of Completion, Manuals and Cards are provided digitally for your reference and to print at your own cost. Manuals and Cards can also be ordered separately. Cards need to be printed and must be available on the first day of the course.  Once you register for this course, a free account will be created for you (if you don't already have one) inside of our ecourses.amrityoga.org system and the digital version of this course will be assigned to your user account.
This is where you will:
a. Reference your digital Manual and Cards
b. Print or Order your Cards and Manual (manual is optional)
c. Complete your assignments and submit your homework
d. Receive your certificate upon successful completion of the course and assignments
---
This training includes:
Digital I AM Yoga Nidra™ Advanced Card Deck, including new components and techniques relating to:
Breath
Body Rotation
Awareness
Kosha Experiences
Prana Visualization and the Mother Divine
Techniques to healthfully integrate emotions, address unresolved experiences, PTSD, and other energetic blockages
How to use Yoga Nidra to access intuition and inner guidance
---
Features & Benefits
In-depth study of ancient texts that will inspire and excite your appreciation of Yoga Nidra

Daily Yoga Nidra experiences to restore, rejuvenate and walk the path that the ancient teachings have laid out for you
Incorporate new techniques to restore balance and strengthen your inner

power 

Instruction on how to recognize and address the various stages of emotional integration using Yoga Nidra as a therapeutic tool

Re-inspire your personal practice

Integral time to deepen inner exploration and open to your Self

Broaden your knowledge and expertise with a combination of direct experience and in-depth knowledge

Expand your offerings to gift to others

Expand your knowledge and understanding

Gain an even greater appreciation of the original teachings of Yoga Nidra
Learn the basics of Yoga Nidra as a therapeutic yoga modality
Gain new Yoga Nidra techniques for yourself and others
Help others connect to intuition and higher knowing in times of confusion and crisis
Learn to recognize the stages of emotional resolution and how to create yoga nidra experiences targeted to these stages.
---
Testimonials
"I didn't think anyone could improve on the basic training, but advanced training blew my mind." -P. Peterson

"My body is still humming. The new techniques are even more powerful." -D. Fisher

"I flew halfway around the world to take this training. Totally worth it. I would have flown twice as far." -A. May

"I AM Yoga Nidra™ Advanced is a world class training. We had students from 13 different countries in our class." -L. Penninger
Early Bird Registration Discount available. Register early and save!
---
Further Training & Study
For 800-Hours Your hours in Advanced Yoga Nidra may transfer into our IAYT accredited I AM Yoga Therapy program.  The Advanced Yoga Nidra program constitutes Module 4.  You must be a certified yoga teacher to qualify. 
Other advanced Yoga Nidra trainings include:
I AM Yoga Nidra™ for Kids
I AM Yoga Nidra™: Learn to Lead a Workshop
See all upcoming dates for these programs here.
Lead Teacher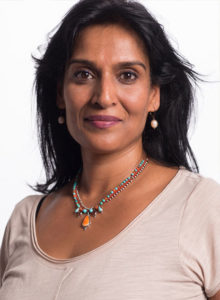 Kamini Desai, Ph.D
Yogeshwari Kamini Desai, PhD is the Executive Director of the Amrit Yoga Institute. Over the past 30 years Kamini, author of Yoga Nidra: The Art of Transformational Sleep, has created an exciting and unique body of teachings incorporating western psychology, eastern philosophy and science. Considered an expert in Yoga Nidra Meditation, relaxation, yoga therapy and artful living, her practical and accessible teaching style is welcomed worldwide. In 2012 she was awarded the title Yogeshwari (woman of yogic mastery) for her keen ability to bring ancient illumination to the genuine challenges of the human experience. Her teachings have benefitted employees at Sony, Kelloggs, KPN Telecom, Mars Confectionery, the Department of Corrections and Departments of the Netherlands Government. Learn more about Kamini Desai, Ph.D
Learn more about Kamini Desai, Ph.D