I AM Yoga Nidra™ Immersion Retreat
With Kamini Desai, Ph.D and Liam Gillen
August 27 - September 1, 2020
5 days/50 hours
Sleep Meditation: Rest, Recharge and Recreate Your Life from the Inside Out
Utilizing the practice of I AM Yoga Nidra™ this Immersion provides a unique and transformative map to life mastery. Day by day, our expert teachers lay out the ancient spiritual foundations of Yoga Nidra including the Kleshas, Koshas, Turiya and the science behind the brainwaves to understand how our lost connection to essential wholeness results in stress, living in unconscious repetitive karmic patterns, and robs us of our health, vitality and fullest potential. As a result of an anxious mind and tired body, conditions such as dis-ease, depression, stress, anxiety, and sleep problems set in. We can no longer access our highest self-expression and greater purpose.
Combine the Benefits of Mindfulness Meditation with Deep Relaxation
With our exclusive five-tool approach and in-depth practice of Yoga Nidra, you will experientially empower yourself to reverse this attack and shift these undesirable effects at the causal level. You will be able to reshape your life with one of the simplest, most profound techniques ever created. To promote lasting shifts at deeper energetic and cellular levels, each teaching is accompanied by a uniquely formulated Yoga Nidra experience.
The Highest Quality Sleep Meditation Training
I AM Yoga Nidra™ training is considered one of the 5 major schools of Yoga Nidra, offering in-depth, high quality immersion trainings for the past 20 years. This training is facilitated by internationally recognized leaders and educators in the field of Yoga Nidra. 
---
Features and Benefits
Features:
Address 

insomnia

 and other 

sleep problems

 with Yoga Nidra as an aid to rejuvenative sleep.

Daily Yoga Nidra sessions guide you to the "Zero Stress Zone" 

Expert Guidance on How to Practice this mindful sleep meditation for optimal results

Deeply rest, recalibrate, and develop a resilient brain by fostering a healthy relationship with yourself. 

Successfully address a spectrum of needs using Yoga Nidra as an aid to self-awakening.

Surface old thinking patterns and learn to re-wire them from beyond the mind.

Discover the wealth of insight underpinning Yoga Nidra, the science behind the brainwaves, and common healing experiences.

Create and incorporate core intentions with the practice to profoundly heal, restore, and free yourself from an unresolved past.

 Find out why I AM Yoga Nidra™ is known as "The Deep One," and how we practice it.

 Immerse yourself in ancient and authentic teachings which have been passed down and transmitted directly through a Lineage of Yogic Masters

Includes Comprehensive Manual
Benefits:
Create the Life 

You 

Want

 rather than the one your habits choose for you. Experience profound healing and the restoration of the body's reserves by tapping into its innate intelligence.

Cultivate healthy sleep to address insomnia, sleep debt and other related problems. (

45 minutes of Yoga Nidra is as restorative as three hours of sleep.)

Discover a natural approach to pain management and release chronic tension

Learn skills to master the demands of life and live with more peace and ease. 
---
Summary
Authentically based and scientifically validated

Easy to practice and universally accessible for everyone

High-quality experiential and classroom learning

Can be taken on its own or as part of the Certification track

Designed to create a transformational shift that will change the way you interact with life.
Enroll today and get started with one of the easiest and most effective mindfulness meditation practices you'll ever come across!
---
Testimonials
"Profound teachings opened up a window to my soul." – Jess

"After every Yoga Nidra I emerged changed." – Sheila

"I am forever a better human." – Karen 

"I came in with a traumatic brain injury and am amazed at the changes. Yoga Nidra works!" – Kristen

 "Concepts  which I had previously learned in different trainings finally made sense to me." -Cristiane Correa Swain
Lead Teachers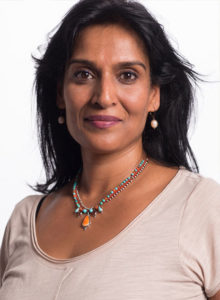 Kamini Desai, Ph.D
Yogeshwari Kamini Desai, PhD is the Executive Director of the Amrit Yoga Institute. Over the past 30 years Kamini, author of Yoga Nidra: The Art of Transformational Sleep, has created an exciting and unique body of teachings incorporating western psychology, eastern philosophy and science. Considered an expert in Yoga Nidra Meditation, relaxation, yoga therapy and artful living, her practical and accessible teaching style is welcomed worldwide. In 2012 she was awarded the title Yogeshwari (woman of yogic mastery) for her keen ability to bring ancient illumination to the genuine challenges of the human experience. Her teachings have benefitted employees at Sony, Kelloggs, KPN Telecom, Mars Confectionery, the Department of Corrections and Departments of the Netherlands Government. Learn more about Kamini Desai, Ph.D
Learn more about Kamini Desai, Ph.D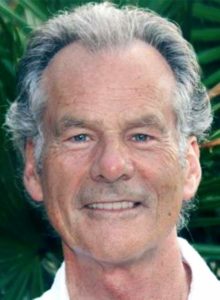 Liam Gillen
Senior Training Faculty An executive career in the hospitality, education and real estate industries has culminated in studying the Integrative Amrit Method (IAM) of Yoga for the last ten years. Liam is a 500 hr certified IAM Yoga® teacher, and an advanced I AM Yoga Nidra™ facilitator. He leads trainings, workshops and retreats focused on the core principles of IAM Yoga and Yoga Nidra.
Learn more about Liam Gillen