I AM Yoga® Weekend Retreat
with Nirali Lauren McCrea
May 31 - June 2, 2019
Join us for a weekend of Relaxation, Regeneration, and Self-Exploration at the Amrit Yoga Institute! Through the integrative practices of Amrit Yoga and Yoga Nidra you will learn specific techniques to activate and maximize the healing wisdom of your body that will allow you to:
Reduce stress
Harness and harmonize the restless mind
Enter the deepest levels of relaxation, tranquility, and stillness
Feel revitalized, regenerated, and inspired
These unique practices empower you to skillfully handle challenges in your personal and professional life that create chronic stress and rob you of your creative vital life force.
I AM Yoga is ideal for beginners as well as seasoned practitioners looking for the perfect weekend retreat!
Leader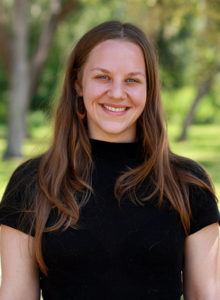 Nirali Lauren McCrea
Finding solace in yoga as a young teen, Nirali began practice and never turned back.  Her experience of yoga revolutionized after meeting Yogi Amrit Desai in 2006, commencing her spiritual journey into the inner depths of yoga. Inspired to move to the Amrit Yoga Institute in 2009, her annual involvement in the I AM Yoga® Teacher Training began. She currently serves as Assistant Director of Education under the direct guidance and mentorship of Kamini Desai, Ph.D, training teachers and overseeing the development and reach of education at the Amrit Yoga Institute. Having completed two separate 500-hour certification trainings, she skillfully blends intuitive insight with gentle humor to experientially guide students into the heart of yoga. In 2017, she was awarded the prestigious title "Spiritual Preceptor", acknowledging her dedication to yoga as an expression of her keen teaching ability and life's work.
Learn more about Nirali Lauren McCrea