Awakening the Spiritual Heart: A Women's Retreat
with Pallavi Erika Brandsma and Gurudev Shri Amritji
September 26 - 29, 2019
Connecting to Balance and Inner Peace Through the Art of Day to Day Living
Explore what it means to live your life with an open heart. Together in a sacred circle of women, we will learn how consciously living your life – as it exists right now – can connect you to balance and inner peace. This exploration is at the core of an authentic yoga practice.
Moving the practice of authentic yoga 'off the mat' and into your daily life is a dynamic way to embrace your personal power. This practice can best be described as 'The Art of Living".
In this retreat, we will delve into 'The Art of Living' through creative/artistic expression, dancing/intuitive movement, devotion and sisterhood.
We will experientially learn that living with an open heart is a choice we can make from moment to moment.
This choice can transform your life…as it is from an open heart that your unique authentic expression is born.
PARTICIPATION:
This retreat is specifically designed as a women only retreat. To maintain the group energy your attendance for the entire program is required.
COME AS YOU ARE! No prior experience of yoga, meditation, painting, or dancing is required.
REGISTRATION:
Registration & room assignment is from 1:00 to 3:30 pm on Day 1.
START TIME/END TIME:
OPENING SESSION:
The retreat opens with a gentle yoga class at 4:00pm. The intention for this class is to help you relax your body and quiet your mind so that you may begin to connect to yourself. This class is suitable for EVERYBODY!
CLOSING SESSION:
Your attendance is required through to the completion of the morning session on Sunday, which will end at 1:00. Please adjust any travel plans to accommodate this request.
(Lunch will be available from 12:30 to 2:00 on Sunday). 
TRAVEL ARRANGEMENTS:
Please plan all travel arrangements to ensure you are at AYI BEFORE the 4 pm Opening Session* and depart AFTER the Closing Session, which will end at 1:00pm.
*You may choose to arrive early and take time to settle in and enjoy our beautiful campus and the shores of pristine spring fed Lake Kerr.
NOTE: You may wish to extend your stay with us by arriving a day early and/or staying an extra day to integrate your experience. Please ask the office for more details.
WHAT TO BRING: You will receive a welcome letter from AYI upon registering for the program with details specific to AYI, driving directions, what to bring, etc.
In addition to this, please bring:
Comfortable clothes for yoga
Yoga mat (mats are also available at AYI)
Comfortable clothes for dancing/moving
Journal & pen
Water bottle
REMINDERS:
This retreat is designed for participants to engage with the program with 'beginner's mind'. From this open receptive space we will engage with all modalities with the pure intention of gaining an experiential knowing, of what it means to live with an open heart in our daily life.
It is NOT necessary to have any previous experience with dance, expressive movement or other techniques, painting, art, writing, singing, chanting, sounding, yoga or yoga nidra
Friend us on Facebook! Check out our retreat related posts: Erika Pallavi Brandsma
Lead Teachers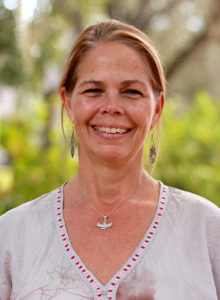 Pallavi Erika Brandsma
Pallavi is a certified yoga professional and has been sharing the authentic teachings of yoga since 2006.  For the past 10 years Pallavi has dedicated herself to intensive self-study and contemplation at the Amrit Yoga Institute under the direction of Gurudev Shri Amritji.
Learn more about Pallavi Erika Brandsma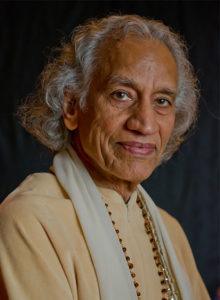 Gurudev Shri Amritji
Founder, Spiritual Director, Pioneer of Yoga in the West Gurudev Shri Amritji is the first carrier of the Lord Lakulish and Kripalu Shaktipat Lineage to the West. Over the years his charismatic presence and powerful teachings of this Lineage of Prana have spread worldwide. His teachings through this Shaktipat Lineage ignited the fire that began the initial renaissance of the Inner Dimension of Yoga in the 20th century. In the last 58 years, Amritji has founded some of the largest yoga and health centers in North America. Today there are more than 10,000 yoga, yoga nidra and yoga therapy teachers, teaching the inner dimension of yoga he developed, in more than 45 countries. Amritji resides in the thriving international Amrit Yoga Center he founded in Salt Springs, Florida.
Learn more about Gurudev Shri Amritji