I AM Yoga Nidra™ for Kids Training at Yoga By the Sea
with Diane Renu Zagoria and Hasu Marney Coulter
July 9 - 12, 2020
The I AM Yoga Nidra™ for Kids Training will enable you to facilitate Yoga Nidra to children ages 5-teens, with suggestions for ways to use it with kids under 5. The program addresses the high stress level, pressure and demands of children in the world today and how Yoga Nidra can help. You will learn how it fosters their growth and development by giving them a place to just "be". It supports the growth of the body-mind of the child, fosters the development of each child's own unique personality, and supports creativity and expression. You will learn how Yoga Nidra techniques for children can help them relax, self-regulate and focus better so that they can concentrate and learn more effectively in school and be more calm and at ease in life.
Prerequisite:  I AM Yoga Nidra™ Professional Training
This training includes:
Daily I AM Yoga and I AM Yoga Nidra™ practices for adults, kids and/or kids I AM Yoga Nidra™ for adults.
Understanding of basic child development stages and best application of Yoga Nidra for each stage and age group from age 5 to teens.
Studies on Yoga Nidra and benefits for kids.
Practical applications to alleviate stress-related health or behavior problems and special needs.
Training Manual, a set of our unique I AM Yoga Nidra™ kids cards and additional made-for-you scripts for each age group.
Guidance on how to facilitate group and private sessions with kids.
Practice facilitating.
General guidelines on how to bring and facilitate Yoga Nidra in schools.
Opportunity to access your Inner Child and open the channel for healing in a safe way.
Instruction on how to use Kids cards with adults.
And of course have some fun!
---
Program Schedule
Thursday July 9th
7-8:30 Yoga/YN
9:30-12:30 morning session
12:30-1:45 lunch
2-4 afternoon session
Friday July 10th
7-830 Yoga/YN
1030- 12:30 morning session
12:30-1:45 lunch
2-6/6:30 afternoon session
Saturday July 11
7-8:30 Yoga/YN
9:30-12:30 morning session
12:30-1:45 lunch
2-6/6:30 afternoon session
Possible evening session 8-9 pm
Sunday July 12th
8-10 am Yoga/YN
Lunch before afternoon session
1- 5/6 pm afternoon session and graduation.
*Schedule subject to change.
Lead Teachers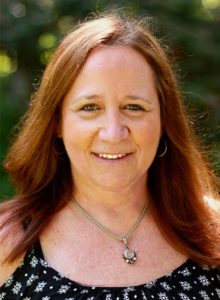 Diane Renu Zagoria
Senior Training Faculty Renu has been studying the Integrative Amrit Methods with Gurudev and Kamini since 2003. With a degree in Special Education and a minor in Psychology Renu has always had a passion for children. She was instrumental in developing the I AM Yoga Nidra™  kids curriculum as well as creating the I AM Yoga Nidra™ Retreat for Kids at AYI. She holds certifications in I AM Yoga®, I AM Yoga Nidra™, is a Reiki Master and has completed the I AM Yoga Therapy™ program. She is a Senior Teacher of the I AM Yoga Nidra™ Professional Training at AYI and LA. Renu has a private practice in Los Angeles as a Certified Life Coach specializing in stress management. She uses the Integrative Amrit Methods focusing on Yoga Nidra for adults and children. Committed to sharing these teachings, with her deep understanding, yet gentle approach, she works with private individuals, groups, corporations and schools in classes, workshops and…
Learn more about Diane Renu Zagoria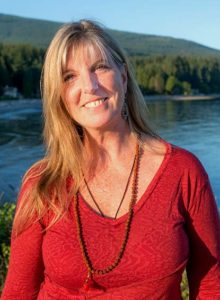 Hasu Marney Coulter
Senior Training Faculty Hasu is an intuitive and knowledgeable Yogi. For more than 20 years, she has shared a flowing practice which creates self alignment and attunement, based on teachings from her own life experience, Kripalu Yoga, Amrit Yoga, and Phoenix Rising Yoga Therapy. The focus is on exploring sensation through movement and stillness, while drawing on the breath as a tool for transformation, allowing you to explore your inner edges and thresholds with willful practice and mindfulness; learning how to trust, accept, experience peace with ourselves and life, by deepening the connection with the vital life force, and adding a sense of ease to one's life. From here, we learn how to carry what is experienced on the mat into daily interactions. Life becomes a waking meditation. In April 2011, Marney received initiation into the Kripalu Lineage from her teacher Gurudev, Yogi Amrit Desai, and can be called by the…
Learn more about Hasu Marney Coulter