Chakra:  The Inside Story (online)
With Hansa and Indukanta Udasin
October 17 - 25, 2020
Each of us is an expression of Source.
What does this mean? How did Source become me, or you? Vibration. Yes, according to Shaivism, Samkhya philosophy, and subtle body theory, you are the expansion of the vibrations of the great Lord, Paramasiva.
How do we know the vibrations of Spirit? From the Samskrit alphabet!
This workshop is an exploration of the alphabet from its initial vibration of 'a' to the last letter, 'h.' In our study of the letters, we will examine selected pulsing dynamics of the letters, such as:
an expression of Spirit, in samskrit, tattva,
a movement also known as a vritti, which effects the mental body,
and, an energy point on the physical body, the bahya matrika and/or a marma point, the alphabet of the body.
Each vibration is the essence of a petal surrounding a chakra. After discussing the essence of each letter, we will group them according to their chakra. Our end goal is to understand how the pulsing vibrations define the inner essence of chakra, not just the external manifestation most frequently taught. Plus, how do we use this information to support our yoga practice. For yoga therapists, how do we use this tool to enhance our work?
Be prepared to dive into a paradigm shift. For us this study has been an opening of new experiences to 'I' as Source.
Those requesting APD credits, you will be required to attend separate morning sessions with Hansa to fulfill the requirements for 25 hours of APD credit.
Lead Teachers
Hansa
C-IAYT, LMT, KCYT Hansa is an ongoing student of Kripalu Yoga, and now Amrit Yoga, recently receiving the I Am Yoga Nidra Certification. Over the years, she has studied with many teachers who have offered insight and depth into the path of yoga. Hansa developed the belief that the body is the silent communicator of the Spirit. She utilizes yoga, yoga cikitsā, āyurveda, massage and homeopathy as venues to facilitate Spirit connection. She has taught in many locations including universities, hospitals, churches and at other studios, yoga training programs and yoga centers. She has her own studio, PranaYoga and Ayurveda Mandala in Denver, where she teaches yoga classes, yoga teacher training programs and a yoga therapy training program. Hansa has served as past president of Yoga Alliance, Yoga Teachers of Colorado, served on the Board of Kripalu Center and was on both the Standards and Accreditation Committee for the International…
Learn more about Hansa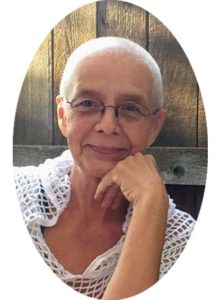 Indukanta Udasin
Indukanta as been dedicated to the Kripalu lineage for over 35 years and that has inspired her to share her passion of yoga as a lifestyle and the music and art as sadhana.  Trained as a classical flautist, she was among the first yogāsana teachers in the greater Cleveland area where she established a support network for all local yoga teachers.  While studying music in India, a profound calling to learn more about the subtle vibrational aspects of sound and its effects on body-mind awoke.  A pivotal point in her life was moving to Kripalu Center in Lenox, MA to be Director of the Spiritual Lifestyle Program and teaching other programs. A calling for more personal sadhana, study and research was answered with the opportunity to live, practice and study in Kayavarohan.  Indukanta has now returned to guiding an occasional yogāsana class, leading kirtans and, teaching philosophical and practical aspects…
Learn more about Indukanta Udasin