Trauma-Informed Yoga Practice for Healing and Recovery: A Master Course for Yoga Teachers
With Nirali Lauren McCrea and Jamie Pragya Marich, Ph.D.
October 22 - 25, 2020
Discover how to effectively guide your students from trauma to transformation
This unique course blends the principles of trauma-informed yoga with the wisdom of the Integrative Amrit Method (IAM). Learn how to improve student engagement by exploring the natural fusion between the neuroscience of trauma and yoga philosophy. The course also explore principles such as safety, grounding, language, relational imperatives, working optimally with the edge, and clarifying your own biases and blocks as teachers sharing a yoga practice. Plenty of opportunities for trying out practical applications of skills are featured. This course empowers you to create classes and practices that are trauma-informed, responding to the reality that people with unhealed wounds show up in every class. There are opportunities for healing and transformation in each individual that a skilled teacher can help to foster. Upon completion you will be able to share these strategies with your students, clients, and people you serve in order to optimize their connection to the teachings of Amrit Yoga.
Qualifications & Prerequisites:
Lead Teachers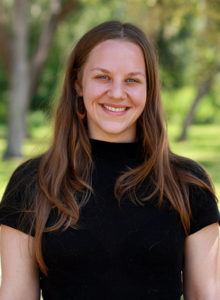 Nirali Lauren McCrea
Finding solace in yoga as a young teen, Nirali began practice and never turned back.  Her experience of yoga revolutionized after meeting Yogi Amrit Desai in 2006, commencing her spiritual journey into the inner depths of yoga. Inspired to move to the Amrit Yoga Institute in 2009, her annual involvement in the I AM Yoga® Teacher Training began. She currently serves as Assistant Director of Education under the direct guidance and mentorship of Kamini Desai, Ph.D, training teachers and overseeing the development and reach of education at the Amrit Yoga Institute. Having completed two separate 500-hour certification trainings, she skillfully blends intuitive insight with gentle humor to experientially guide students into the heart of yoga. In 2017, she was awarded the prestigious title "Spiritual Preceptor", acknowledging her dedication to yoga as an expression of her keen teaching ability and life's work.
Learn more about Nirali Lauren McCrea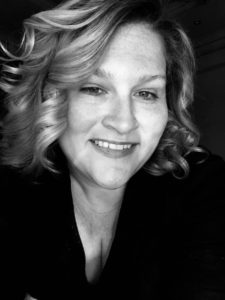 Jamie Pragya Marich, Ph.D.
Jamie Pragya Marich, Ph.D., LPCC-S, LICDC-CS, REAT, RYT-200, RMT travels internationally training on topics related to EMDR therapy, trauma, addiction, expressive arts and mindfulness while maintaining a private practice in her home base of Warren, OH. She is the developer of the Dancing Mindfulness practice and co-creator of the Yoga Unchained approach to trauma-informed yoga. After personally benefitting from Amrit yoga as part of her continued commitment to her own healing, Jamie completed the Posture of Consciousness Level I training at Amrit Yoga Institute in 2018. Jamie is the author of EMDR Made Simple: 4 Approaches for Using EMDR with Every Client (2011), Trauma and the Twelve Steps: A Complete Guide for Recovery Enhancement (2012), Trauma Made Simple: Competencies in Assessment, Treatment, and Working with Survivors, Dancing Mindfulness: A Creative Path to Healing and Transformation (2015). Her latest book (in collaboration with Dr. Stephen Dansiger) is EMDR Therapy and Mindfulness…
Learn more about Jamie Pragya Marich, Ph.D.