I AM Yoga Therapy™ Retreat: The Healing Energetics of Yoga
With Ashvini Kenyon Gatlin
November 20 - 22, 2020
"Let go of who you are not and who you are emerges"

~Gurudev Shri Amritji
I AM Yoga Therapy™ is the healing energetics of yoga that clears the emotional and physical blockages of pain and suffering, revealing the loving Presence that you are. This immersive weekend retreat is the ideal opportunity to experience the essence of the Amrit Methods, establishing a profound connection with your inner healing capabilities.
Features:
Learn the yogic secrets to removing stress at the unconscious, root-cause level.
Connect with the healing power of love through individual, partner, and group experiences.
Experience floor and prop-supported yoga therapy poses
Practice two modified yoga therapy partner sequences to release physical pain and blockages
Learn how to incorporate this practice into your daily life.
Activate your body's natural ability to restore and rejuvenate through Yoga Nidra.
Darshan (wisdom talk) with Gurudev Shri Amritji, a living yoga master (*when in residence)
Feed your body, mind, and soul with delicious organic vegetarian meals
Soak in the soothing balm of the natural forest, lake, and nearby springs.
Benefits:
Increased vitality, mental clarity, and emotional balance
Improved posture and range of motion
Reduced stiffness, pain, and tension
A profound sense of balance and ease
This retreat is perfect for anyone wanting to connect to the nurturing, loving essence within. It serves as the ideal introduction for those with little to no exposure to Yoga and Yoga Therapy, providing guidance in an easy to understand and universally accessible manner. If you already have experience in Yoga Therapy or are a certified Yoga therapist, consider this a weekend to deepen your understanding, rest, relax, retreat, and restore the body, mind, and soul. Don't miss out on this opportunity to connect with the Divine Being within and enroll today!
---
Testimonials:
"This was a wonderful experience, healing and nurturing for body and soul." ~ Nina Tsaradse, M.D.

"A transformative experience." ~ Tony Hanneken

"A gentle, accepting way to get in touch with blocked emotions and release them in a loving and safe environment." ~ Connie Altum

"A wonderful program to experience yogic principles and help me uncover true spiritual freedom for peace of mind." ~Joel Peters

"Blissful! Warm, welcoming, delicious nutritious food and a nurturing staff." ~ Sandra Sanders
Lead Teacher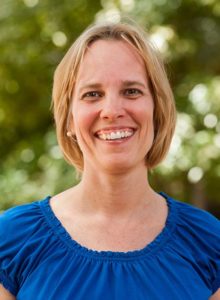 Ashvini Kenyon Gatlin
E-RYT 200, RYT 500, I AM Yoga Therapy™ Facilitator  Kenyon has been teaching yoga and stress reduction since 2001. She is the author of Relax With Life, Applying Yoga Principles To Reduce Stress. Kenyon helps people from all walks of life to live with less stress and more joy. Kenyon is certified RYT 500 I AM Yoga® Instructor, I AM Yoga Nidra™ Facilitator and I AM Yoga Therapy™ Facilitator. She has been teaching at the Amrit Yoga Institute since 2012, studying directly with Gurudev Shri Amritji.
Learn more about Ashvini Kenyon Gatlin