Enter The Zero Stress Zone in the Tampa Bay Area
with Gurudev Shri Amritji and Nirali Lauren McCrea
September 14, 2019
The Healing Miracles of I AM Yoga and Yoga Nidra
Lecture and experiential topics include:
How to interrupt the disease process that occurs on mental and emotional levels
Reduce stress and improve overall health & sleep
Most current biological, psychological and spiritual applications of the Ancient teachings of Patanjali's Yoga
The secret of how to heal the emotional and traumatic wounds carried in the painful memories of the past
Guided experience empowers you to access the healer within
Yoga Nidra is an Ancient Mystical practice that has significant medical and scientific health applications. There are many physiological, bio-chemical changes that are triggered by the stress response such as increasing serotonin, decreasing cortisone, cardiac output, stabilizing blood sugar, boosting immune system, increasing alpha brain waves and improving sleep. Research shows that regular practice of mindful meditation and relaxation has beneficial effects on insomnia, panic attacks, anxiety, diabetes, depression, fatigue, headaches, etc.
All levels of practice are welcome!
Explore the authentic teachings of Yoga as a medium to face stressful practical issues in your everyday life.  Stress causes over 80% of health-related illnesses. It is a silent killer and the most prevalent epidemic in our world today.  While it can be superficially eased by exercise or massage, subtle tensions are difficult to recognize and harder to release.
Entering into the Zero Stress Zone allows you to clear your perception and creates openings where there are blockages.  It promotes understanding where there was doubt and co-creative interaction where there was confusion and conflict.  This empowers you to tap into the extraordinary self-healing powers and spiritual potentials of your own intuition and abundance.
Yoga Nidra will experientially teach you how to create a conscious crossover from the linear, logical left brain to the intuitive right brain. It initiates the self-healing, self-balancing cathartic processes of the restorative and regenerative functions of your body. This will empower you to erase unconscious self-destructive habits and compulsive behavior patterns.
You will have the ability to employ powerful techniques to harness and harmonize the restless mind.  Train yourself to enter the deepest levels of regenerative relaxation, tranquility and stillness.  Learn to release the chronic stress that hijacks your creative vital life force.  This unique approach to Yoga will empower you to handle daily challenges in your personal and professional life, through times of difficult transition and health issues.
Leaders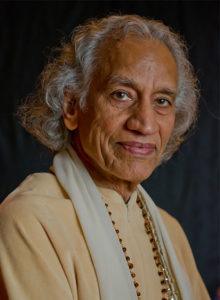 Gurudev Shri Amritji
Founder, Spiritual Director, Pioneer of Yoga in the West Gurudev Shri Amritji is the first carrier of the Lord Lakulish and Kripalu Shaktipat Lineage to the West. Over the years his charismatic presence and powerful teachings of this Lineage of Prana have spread worldwide. His teachings through this Shaktipat Lineage ignited the fire that began the initial renaissance of the Inner Dimension of Yoga in the 20th century. In the last 58 years, Amritji has founded some of the largest yoga and health centers in North America. Today there are more than 10,000 yoga, yoga nidra and yoga therapy teachers, teaching the inner dimension of yoga he developed, in more than 45 countries. Amritji resides in the thriving international Amrit Yoga Center he founded in Salt Springs, Florida.
Learn more about Gurudev Shri Amritji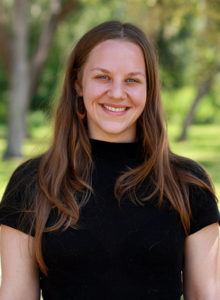 Nirali Lauren McCrea
Finding solace in yoga as a young teen, Nirali began practice and never turned back.  Her experience of yoga revolutionized after meeting Yogi Amrit Desai in 2006, commencing her spiritual journey into the inner depths of yoga. Inspired to move to the Amrit Yoga Institute in 2009, her annual involvement in the I AM Yoga® Teacher Training began. She currently serves as Assistant Director of Education under the direct guidance and mentorship of Kamini Desai, Ph.D, training teachers and overseeing the development and reach of education at the Amrit Yoga Institute. Having completed two separate 500-hour certification trainings, she skillfully blends intuitive insight with gentle humor to experientially guide students into the heart of yoga. In 2017, she was awarded the prestigious title "Spiritual Preceptor", acknowledging her dedication to yoga as an expression of her keen teaching ability and life's work.
Learn more about Nirali Lauren McCrea