Lineage of Light Initiation
With Gurudev Shri Amritji and Chandrakant
August 23 - 25, 2020
This program provides the opportunity to awaken trust in your own inner guru through your connection with an external Master and will provide a profound shift bringing you closer to the Lineage and the light of consciousness within you.
Mantra Initiation will be offered to those who desire to deepen their connection to the teachings and the Lineage. This initiation is the beginning energetic link with Gurudev and the teachings. This same mantra has been passed down from Dadaji to Bapuji, and from Bapuji to Gurudev. The mantra connects you to the Grace of the Lineage in times of conflict, confusion and frustration; as well as in times of grateful devotion and protection.
This program also offers the opportunity to receive a Sanskrit name from Gurudev. A new name represents new beginnings, exploring new life. The initiation is your opportunity to create a paradigm shift from relying on external resources and relationships to a returning to the source of love within.
You will be given powerful tools and techniques to return to the loving presence of the Guru within.
If you have taken this program before then Room and Board is free and please call to register.
Lead Teachers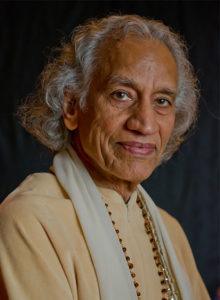 Gurudev Shri Amritji
Founder, Spiritual Director, Pioneer of Yoga in the West Gurudev Shri Amritji is the first carrier of the Lord Lakulish and Kripalu Shaktipat Lineage to the West. Over the years his charismatic presence and powerful teachings of this Lineage of Prana have spread worldwide. His teachings through this Shaktipat Lineage ignited the fire that began the initial renaissance of the Inner Dimension of Yoga in the 20th century. In the last 58 years, Amritji has founded some of the largest yoga and health centers in North America. Today there are more than 10,000 yoga, yoga nidra and yoga therapy teachers, teaching the inner dimension of yoga he developed, in more than 45 countries. Amritji resides in the thriving international Amrit Yoga Center he founded in Salt Springs, Florida.
Learn more about Gurudev Shri Amritji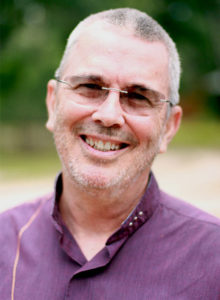 Chandrakant
Yogacharya, Meditation in Motion™ Lead Revealer Chandrakant is a senior teacher and seminar leader at the Amrit Yoga Institute in Salt Springs, Florida. He prepares, presents and leads professional trainings both nationally and overseas in the Integrated Amrit Method, Amrit Yoga, Amrit Yoga Nidra and the Quantum Breath Meditation, as well as a variety of other yoga and stress-reduction based programs. For the last eight years, Chandrakant has been instrumental in developing and presenting programs for the Amrit Yoga Institute. As a student and practitioner of yoga and meditation with Yogi Amrit Desai for almost forty years, his experience has given him a solid foundation for implementing programs that nurture and encourage positive changes in behavior and understanding through direct perception. In 2008, Yogi Desai bestowed upon Chandrakant the title of Yogacharya, preceptor of Yoga. This is the same title that Swami Shri Kripalunanda bestowed upon Yogi Desai in 1972. Chandrakant…
Learn more about Chandrakant