I AM Yoga® Seva Work Weekend (Free Event)
With Kalindi Edwina Hoffmann
July 3 - 5, 2020
Join your fellow Amrit Yoga Community for a 3 day retreat.
Explore Seva and Service, as a medium for personal growth & transformation.
Make a meaningful contribution while nurturing your heart and spirit through the Integrative Amrit Methods of Yoga and Yoga Nidra and enjoy the company of like-minded people.
Feel revitalized and inspired
Harness and harmonize the restless mind
Connect to the innate wisdom of your body and soul through yogic teachings and the practice of yoga asana and yoga nidra meditation
Reconnect with friends or make new ones!
You will have the opportunity to explore the practical application of yogic principles in everyday life actions, also known as karma yoga. Learn to infuse everything you do with meditative awareness, fully engaged and intrinsically fulfilled by how you are doing what you are doing.
Service Areas include (not a complete list):
Grounds
Housekeeping
Kitchen
Organizing Projects
Enjoy:
daily yoga and yoga Nidra
karma yoga experience (yoga in action through service)
delicious organic meals
fun and devotional evening sessions
the soothing balm of the natural forest, lake and nearby springs
Whether you are new to the Amrit Yoga Institute or a seasoned disciple, we are looking forward to welcome you!
Lead Teacher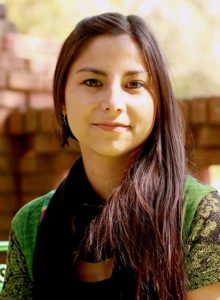 Kalindi Edwina Hoffmann
Senior Training Faculty Trained at the Amrit Yoga Institute, Kalindi has experienced the profound and transformational aspects of yoga as taught by Yogi Amrit Desai and Kamini Desai. She is devoted to giving what she has received. Currently, she is the organization's Director of Relations, one of its lead teachers, and program manager and assistant teacher for the Amrit Yoga Teacher Training. Kalindi is a powerful yet gentle teacher with the keen ability to connect understanding and direct experience with both skill and heart. She has a degree in Childhood Education and Development and is an RYT-500
Learn more about Kalindi Edwina Hoffmann