Dancing Mindfulness Facilitator Training Intensive
with Jamie Pragya Marich, Ph.D.
June 25 - 28, 2020
What is this Dancing Mindfulness about?
Mindfulness is the practice of noticing without judgment and returning to the present moment. Dancing Mindfulness is a practice and approach to expressive arts therapy developed by clinical counselor and trauma specialist Dr. Jamie Marich (Pragya). Dance is the primary avenue through which we access and cultivate mindful awareness. Dancing Mindfulness classes can be any length, and they can be designed to accommodate diverse populations in various settings (e.g., yoga studios, community gatherings, clinical settings, dance studios, churches, gyms). Dr. Jamie Marich designed Dancing Mindfulness as a practice that can be easily learned by people who are experiencing the call to facilitate. The intensive is also ideal for those wanting to develop a personal practice in Dancing Mindfulness. Drawing on her background as a trauma-focused clinician, expressive arts therapist, writer, and advocate, Jamie incorporates the principles of safety, flexibility, and individuality into the facilitation of Dancing Mindfulness. Continuing education available for many clinical professions; contact AYI/Dr. Jamie Marich for more information.
Lead Teacher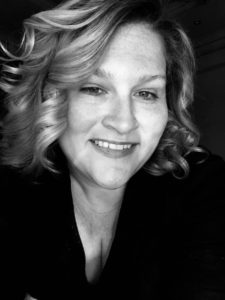 Jamie Pragya Marich, Ph.D.
Jamie Pragya Marich, Ph.D., LPCC-S, LICDC-CS, REAT, RYT-200, RMT travels internationally training on topics related to EMDR therapy, trauma, addiction, expressive arts and mindfulness while maintaining a private practice in her home base of Warren, OH. She is the developer of the Dancing Mindfulness practice and co-creator of the Yoga Unchained approach to trauma-informed yoga. After personally benefitting from Amrit yoga as part of her continued commitment to her own healing, Jamie completed the Posture of Consciousness Level I training at Amrit Yoga Institute in 2018. Jamie is the author of EMDR Made Simple: 4 Approaches for Using EMDR with Every Client (2011), Trauma and the Twelve Steps: A Complete Guide for Recovery Enhancement (2012), Trauma Made Simple: Competencies in Assessment, Treatment, and Working with Survivors, Dancing Mindfulness: A Creative Path to Healing and Transformation (2015). Her latest book (in collaboration with Dr. Stephen Dansiger) is EMDR Therapy and Mindfulness…
Learn more about Jamie Pragya Marich, Ph.D.