I AM Cooking 2: Advanced Vegetarian Cooking Workshop
with Chef Craig Cavaluzzi
May 1 - 3, 2020
Prerequisite: Students must have taken I AM Cooking 1
Continue your culinary education and gain more advanced vegetarian cooking skills and recipes with Chef Craig. Enjoy the healing grounds at the Amrit Yoga Institute while you immerse yourself in the wholesome aromas and flavors of organic, vegetarian cooking to bring even more healthy, nutritious meals to your table.
Course will cover:
Dips, including the following and more: Hummus Baba Ganoush, Guacamole, Cheese, Vegan cheese spread, Nut spreads.
Beverages Vegan Milks,( Homemade) Examples, Hemp milk, almond and cashew, milks, Kombucha, etc.
Superfood snacks, Examples, Health bars, made with superfoods, like hemp, Cacao green superfoods, Protein bars.
Superfood Smoothies Delicious drinks utilizing an abundance of superfoods.
Fancy Vegetarian classics like Spanakopita, Spinach rolls, Thai Summer rolls and Calzones
Quick easy classics Like Pesto, Chutneys, Fettuccine Alfredo and more!
Course will also include refresher information like the Consciousness-Energy-Body association, culinary skills and meal planning.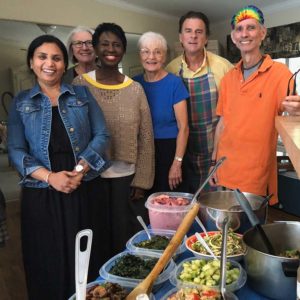 Lead Teacher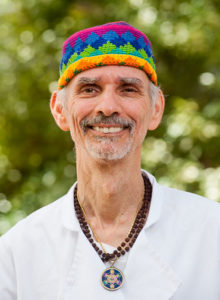 Chef Craig Cavaluzzi
Chef Craig has been practicing his culinary skills for more than forty years and has been combining his cooking skills, along with staff mentorship on the spiritual aspects of cooking, at the Amrit Yoga Institute for the last two years. He has worked in a variety of restaurants, large and small, and catered for myriad occasions with his own company, Healthy Meals Catering. A great majority of his time and experience has focused on and specialized in vegetarian cuisine. It is Chef Craig's view that any sincere individual who utilizes fundamentals, through time and application, will progressively improve and expand their culinary skills.
Learn more about Chef Craig Cavaluzzi