I AM Yoga® Teacher Reunion Retreat
with Gurudev Shri Amritji and Nirali Lauren McCrea
April 17 - 19, 2020
Join your fellow I AM teachers and facilitators for a reunion retreat!
Reconnect with friends you haven't seen in a while
Recharge from Darshan's with Gurudev
Revive with daily Amrit Yoga, Yoga Nidra and Yoga Therapy
Our Teachers Reunion will be a FUN way for you spend time with your fellow teachers and Gurudev at AYI and polish your teaching skills.
Here's your general daily schedule:
Yoga, Yoga Nidra, Yoga Therapy
Darshan with Gurudev
Free time to enjoy the property, each other, the springs, exploration
Elective Classes: You choose the electives that are pertinent to what you have trained in and are interested in refreshing
Amazing cuisine cooked by Chef Craig with organic veggies from local farm Crones Cradle
Fun and Devotional Evening Sessions: Kirtan, Fire Ceremony, Rasa Dance…
Donations appreciated but not expected
This program is open to all I AM Yoga® , I AM Yoga Nidra™ and I AM Yoga Therapy™ Teachers.
Lead Teachers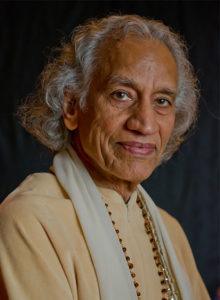 Gurudev Shri Amritji
Founder, Spiritual Director, Pioneer of Yoga in the West Gurudev Shri Amritji is the first carrier of the Lord Lakulish and Kripalu Shaktipat Lineage to the West. Over the years his charismatic presence and powerful teachings of this Lineage of Prana have spread worldwide. His teachings through this Shaktipat Lineage ignited the fire that began the initial renaissance of the Inner Dimension of Yoga in the 20th century. In the last 58 years, Amritji has founded some of the largest yoga and health centers in North America. Today there are more than 10,000 yoga, yoga nidra and yoga therapy teachers, teaching the inner dimension of yoga he developed, in more than 45 countries. Amritji resides in the thriving international Amrit Yoga Center he founded in Salt Springs, Florida.
Learn more about Gurudev Shri Amritji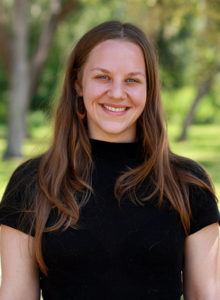 Nirali Lauren McCrea
Finding solace in yoga as a young teen, Nirali began practice and never turned back.  Her experience of yoga revolutionized after meeting Yogi Amrit Desai in 2006, commencing her spiritual journey into the inner depths of yoga. Inspired to move to the Amrit Yoga Institute in 2009, her annual involvement in the I AM Yoga® Teacher Training began. She currently serves as Assistant Director of Education under the direct guidance and mentorship of Kamini Desai, Ph.D, training teachers and overseeing the development and reach of education at the Amrit Yoga Institute. Having completed two separate 500-hour certification trainings, she skillfully blends intuitive insight with gentle humor to experientially guide students into the heart of yoga. In 2017, she was awarded the prestigious title "Spiritual Preceptor", acknowledging her dedication to yoga as an expression of her keen teaching ability and life's work.
Learn more about Nirali Lauren McCrea