The Eight Limbed Path – Patanjali's Yoga Sutras
With Devarshi Steven Hartman and Gurudev Shri Amritji
April 3 - 5, 2020
Join Devarshi Steven Hartman and Yogi Amrit Desai – in interactive, lively, experiential revelations about the legendary Patanjali's Sutras – 196 potent lines (threads) of clear direction towards one's personal transformation, clarity and inner peace. This short piece of unparalleled spiritual literature is packed with pithy advice, direction and a gradient approach to one's enlightenment and freedom. For thousands of years, this concise, four-chapter poem of wisdom, remains unmatched in presenting the pathway to contentment.
Devarshi is Author of an audio series about Patanjali's Yoga Sutras called The Simple Secrets to Inner Peace. He is an inspiring storyteller who makes the Sutras come alive and reveals how to apply these practices to your modern life. Devarshi has been a disciple and friend of Yogi Amrit Desai's since 1983, was a former longtime Kripalu Ashram resident, and the Dean of the Kripalu School of Yoga from 2004 to 2014. Devarshi is the Founder of the Pranotthan School of Yoga that leads 200-Hour and 500-Hour Yoga Teacher Trainings at All That Matters Studio in Rhode Island.
Yogi Amrit Desai (Gurudev) needs little introduction. Founder of Kripalu Ashram and Amrit Yoga Institute, Gurudev has dedicated his whole life to the practice and teaching of yoga at every level. His role in bringing and transmitting yoga knowledge to the west is unparalleled. His leadership, love, devotion to the thousands of students who have lived and learned in the spiritual communities that he has created have highly influenced the face of modern yoga in the world today. Gurudev's presence and innate wisdom are a rare gift not to be missed.
The wisdom contained in this brief ancient poem, laid out with the brilliance of a scientist, and the conversations and guidance between Gurudev and Devarshi into experiences will make the Sutra teachings come alive in you. Join their dynamic and spirited interactions as they unfold the teachings of the Sutras together, with you. Come learn why this tiny text has withstood the test of time, and continues to offer guidance and peace to the world.
All are welcome. You do not need to have any prior knowledge about Patanjali's Sutras, or have any interest in yoga asana, to attend.
In this training you will:
Become familiar with foundational principles laid out in the Sutras that contain the potential to change the way you view life and the way you live, teach and practice yoga.
Clarify and commit to your individual dharma (life purpose) with new vigor and inspiration.
Come to terms with some of life's most perplexing dilemmas, freeing up endless energy and gathering unprecedented courage for your future.
Learn to use the powerful practices of yoga, meditation and pranayama to integrate the teachings of the Sutras.
Recommended translation: Patanjali's Yoga Sutras – Mukunda Stiles
Lead Teachers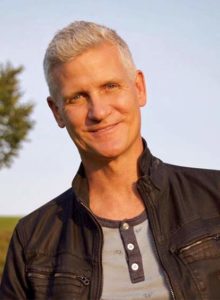 Devarshi Steven Hartman
ERYT, Founder of Pranotthan Yoga School, former dean of the Kripalu School of Yoga and former Director of Professional Trainings at Kripalu Center for Yoga and Health.  Devarshi has been a yoga student and teacher for over 40 years. Devarshi is the creator of two best-selling audio series The Essence of the Bhagavad Gita, and Satori – Simple Secrets to Inner Peace produced by Nightingale-Conant.  Devarshi lives in Palm Springs, CA and leads workshops and retreats around the country, teaches Pranotthan Yoga Teacher Trainings at the 200-hour, 500-hour levels and maintains his private practice in Life Coaching and healing Bodywork.  Devarshi is currently committed to making a difference in the lives of men and works in the realm of recovery and trauma Monte Recovery Center in Desert Hot Springs, CA.
Learn more about Devarshi Steven Hartman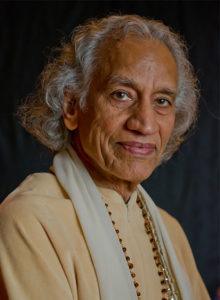 Gurudev Shri Amritji
Founder, Spiritual Director, Pioneer of Yoga in the West Gurudev Shri Amritji is the first carrier of the Lord Lakulish and Kripalu Shaktipat Lineage to the West. Over the years his charismatic presence and powerful teachings of this Lineage of Prana have spread worldwide. His teachings through this Shaktipat Lineage ignited the fire that began the initial renaissance of the Inner Dimension of Yoga in the 20th century. In the last 58 years, Amritji has founded some of the largest yoga and health centers in North America. Today there are more than 10,000 yoga, yoga nidra and yoga therapy teachers, teaching the inner dimension of yoga he developed, in more than 45 countries. Amritji resides in the thriving international Amrit Yoga Center he founded in Salt Springs, Florida.
Learn more about Gurudev Shri Amritji