I AM Wellness™ Retreat: Healing from Grief, Loss, and Transition
With Kalindi Edwina Hoffmann
September 24 - 27, 2020
Empower Yourself to Lead a Healthy and Balanced Lifestyle
Treat yourself to a long weekend of rest and rejuvenation on the shores of lake Kerr in the Ocala National forest. Take advantage of our retreat setting, healthy and delicious food choices, meditation, relaxation and I AM Yoga® practices built for all levels of experience. I AM Wellness™ spa treatments are included in this weekend retreat as well as a private room and vegetarian meals. Build your health and well being from the inside out. Give yourself a mini-vacation that feeds you–body and soul. All yoga, meditation and classroom sessions are optional and afternoons are free to enjoy reflection time, additional I AM Wellness™ spa services and the beauty of our local area. Upon registration, you will have the option to meet remotely with one of our health consultants to help choose the best I AM Wellness™ spa services for your needs prior to your arrival.
Program includes:
Private room with a Shared bathroom
Vegetarian organic Meals (breakfast, lunch and dinner)
One 60 minute I AM Wellness™ Professional Consultation: Ayurvedic Lifestyle or Conscious Living. Best done prior to arrival to help you choose services that will support your unique needs
Three 60 minute I AM Wellness™ spa treatments
Ayurvedic cooking workshop with expert vegetarian chef, Craig Cavaluzzi
Daily I AM Yoga® and I AM Yoga Nidra™
Evening Experiential/educational sessions with expert teachers
Additional I AM Wellness™ services beyond the three included can be scheduled beforehand at healing.amrityoga.org
These unique practices empower you to skillfully handle challenges in your personal and professional life that create chronic stress and rob you of your creative vital life force.
**As it relates to the institute's Cancellation Policy, the "Start Date" for the I AM Wellness™ Retreat begins with your initial consultation**
Lead Teacher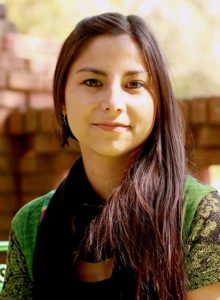 Kalindi Edwina Hoffmann
Senior Training Faculty Trained at the Amrit Yoga Institute, Kalindi has experienced the profound and transformational aspects of yoga as taught by Yogi Amrit Desai and Kamini Desai. She is devoted to giving what she has received. Currently, she is the organization's Director of Relations, one of its lead teachers, and program manager and assistant teacher for the Amrit Yoga Teacher Training. Kalindi is a powerful yet gentle teacher with the keen ability to connect understanding and direct experience with both skill and heart. She has a degree in Childhood Education and Development and is an RYT-500
Learn more about Kalindi Edwina Hoffmann