I AM Yoga Therapy™ Training
with Chitra Marie Bailey and Ashvini Kenyon Gatlin
January 30 - February 11, 2020
This training counts towards AYI's 800 hour I AM Yoga Therapy™ Training!
 Don't miss a rare opportunity for in-depth study with Chitra Marie Bailey and Ashvini Kenyon Gatlin. This 100 hour training takes you deep into the Anatomy of Energy – how energy can remove the root cause of stress in your body and your life.
 When energy flow is disturbed, it eventually surfaces as symptoms – such as headaches, stomach problems, and chronic tension. If we treat only the symptoms, the root cause remains and will reappear in another form. I AM Yoga Therapy™ is about removing the root – thereby resolving symptoms at the cause level.
Release the stagnated energy causing stress and tension in your body and life
Experience deeply impactful releases and optimize vitality in yourself and others
Awaken the innate wisdom of your body and facilitate others in listening to their body's wisdom
Activate the regenerative potential of the body with assisted yoga poses and energetic techniques.
Learn how to re-program the mental and emotional patterns that produce dis-ease
Boost immunity, range of motion, posture, and mobility
Reduce stiffness, pain and inflammation
Empower yourself with the master key that will help you to disengage from the root cause of stress.
 I AM Yoga Therapy™ is ultimately a practice of clearing the obstructions to the True Self with the help of a facilitator who acts as the witnessing presence in which energy is allowed to move. This approach to yoga therapy is first and foremost a spiritual practice of integrating the human experience back to source.
 Ideal for yoga, bodyworkers and other health and healing professionals seeking complementary modalities to bring to their clients. This training is also suited for in-depth self-study and exploration.
---
Required Reading:
Body Mind by Ken Dychtwald
Focusing by Eugene Gendlin
Suggested Reading:
The Pathwork of Self-Transformation by Eva Perriakos
Emotional Clearning by John Ruskan
Leaders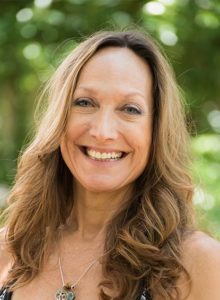 Chitra Marie Bailey
Senior Training Faculty "Chitra" Marie Bailey, Psy. D. is a senior faculty member at the Amrit Yoga Institute in Salt Springs, Florida where she is a trainer in the Amrit Method of Yoga Therapy and Amrit Method Yoga Nidra Professional Trainings. She has a Doctorate in Clinical Psychology and spent 16 years in her first career as a psychologist. She holds several Amrit Method certifications including I AM Yoga (ERYT-500), Yoga Nidra, and Amrit Yoga Therapy. She is a certified member of the International Association of Yoga Therapists (C-IAYT). A Yogi through and through, Marie fell in love with the Amrit Methods when she first met Gurudev and his daughter Kamini in 2009. Marie is a practicing Yoga Therapist, Yoga Nidra facilitator, and Yoga teacher. She currently calls Jacksonville, FL her home.
Learn more about Chitra Marie Bailey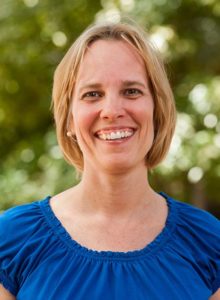 Ashvini Kenyon Gatlin
E-RYT 200, RYT 500, I AM Yoga Therapy™ Facilitator  Kenyon has been teaching yoga and stress reduction since 2001. She is the author of Relax With Life, Applying Yoga Principles To Reduce Stress. Kenyon helps people from all walks of life to live with less stress and more joy. Kenyon is certified RYT 500 I AM Yoga® Instructor, I AM Yoga Nidra™ Facilitator and I AM Yoga Therapy™ Facilitator. She has been teaching at the Amrit Yoga Institute since 2012, studying directly with Gurudev Shri Amritji.
Learn more about Ashvini Kenyon Gatlin