I AM Yoga® Weekend Retreat
With Kalindi Edwina Hoffmann
March 20 - 22, 2020
A Return to Balance & Peace
Need a weekend away? Want to get to know us?
Join us for a weekend of relaxation, regeneration, and self-exploration! Experience and learn unique practices that will empower you to skillfully handle personal and professional life challenges that create chronic stress and rob you of your vital life force. This retreat serves as an ideal introduction for those who have been advised to reduce stress levels by providing simple yet profound techniques that can be applied in any situation or circumstance.
No prior experience? No problem! Our program is appropriate for beginners and seasoned practitioners alike! This retreat offers a perfect blend of easily accessible guidance linked with the experience and insight to the inner dimension of yoga as a way to return to lasting balance and peace, on the mat and in life.
This immersive weekend retreat is the ideal opportunity to experience the essence of the Integrative Amrit Methods™ approach to Yoga, Yoga Nidra, and Yoga Therapy. Receive these rare and ancient teachings from our expert teachers, and, from our spiritual founder, the pioneer of delivering authentic Yogic practice to the West, Gurudev Shri Amritji.
"If it does not change your life, it is not Yoga"

~ Gurudev Shri Amritji
---
What to expect:
A typical retreat offers
Organic, vegetarian meals
Daily Yoga classes and Yoga Nidra (guided sleep meditation) experiences
High-quality experiential and classroom learning
Mindfulness practices giving rise to greater health, happiness, and overall well-being
Darshan (wisdom talk) with Gurudev Shri Amritji*
The opportunity to nurture your body, mind, and soul with our exceptional holistic wellness services
Learn to:
Reduce stress and manage anxiety
Improve Sleep
Harness and harmonize the restless mind
Neutralize habitual reactions and develop the capacity to live in appropriate response to life
Effortlessly recalibrate the nervous system to a felt sense of lasting balance and peace
Awaken your body's healing potential
Enroll today and escape the demands and stresses of everyday life by treating yourself to a mini-vacation. Our Yoga Retreat Center, nestled in the serene setting of the Ocala National Forest, offers the optimal environment for nourishing the body, managing the mind and nurturing the soul. Come home to yourself and feel revitalized, refreshed, and inspired to realize lasting balance and peace.
Easy to practice
Accessible to beginners and seasoned practitioners alike
Profound in its impact
---
Testimonials
Still wondering what makes a weekend stay with us a uniquely worthwhile investment of your time and resources towards your well-being?
Unlike many get-aways, our yoga retreat is not just about a change of scene, but about a change of heart into a more meaningful and fulfilling experience of life. It opens the door to experience the profound, transformational impact that authentic yoga is intended to reveal. Our expert staff intimately guides you through this journey of Self-discovery, not to become a 'better', more flexible you, but a 'realer', more confident you. It reveals how yoga can reverse the effects of stress, conflict, and anxiety, allowing you to access a life of greater relaxation, harmony, and balance.
Whether you are looking for rest and relaxation, personal growth, or a refreshing approach to yoga as a way of life – discover the possibilities and be inspired by what others share about this evolutionary experience!
"I came to this program not at all knowing what to expect and was totally surprised and pleased with a wonderful life-changing experience." ~ Mary Hofmann
"This experience has furthered my healing process. I have found myself again." ~ Rhonda Woodard
"I learned a enormous amount of information to help me become a better [and] more fulfilled me." ~ Betty Townsel
"I had a spirit filled weekend building community, learning new ways to practice living a conflict-less life and finding more peace within myself and the world around me." ~ Julie Schafer
---
Example Daily Schedule
Friday
1:00 pm – 4:00 pm Registration
Up until 3:30pm Optional Wellness Appointments
4:00 pm – 5:15 pm Welcome Yoga
5:15 pm – 7:00 pm Free time/Optional Wellness Treatments
7:00 pm – 9:00 pm Evening Session
9:00 pm – 10:30 pm Free time/Optional Wellness Treatments
10:00 pm Lights out & Silence begins
Saturday
7:00 am – 8:30 am Morning Yoga
10:00 am – 12:00 pm Morning Session
12:15 pm – 12:45 pm Optional Yoga Nidra
1:30 pm – 3:30 pm Free time/Optional Wellness Treatments
3:30 pm – 5.30 pm Afternoon Session
5:30 pm – 7:00 pm Free time/Optional Wellness Treatments
7:00 pm – 9:00 pm Evening Session
9:00 pm – 10:30 pm Free time/Optional Wellness Treatments
10:00 pm Lights out & Silence begins
Sunday
7:00 am – 8:30 am Morning Yoga
10:00 am – 12:00 pm Morning Session/Darshan with Gurudev (when in residence)
12:00 – 12:30 pm Closing Session
12:15 pm – 12:45 pm Optional Yoga Nidra
12:30 pm – 1:30 pm Lunch
12:30 pm onward Optional Wellness Treatments
Lead Teacher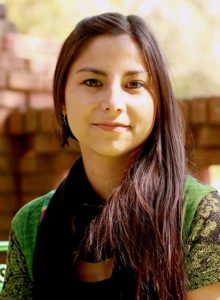 Kalindi Edwina Hoffmann
Senior Training Faculty Trained at the Amrit Yoga Institute, Kalindi has experienced the profound and transformational aspects of yoga as taught by Yogi Amrit Desai and Kamini Desai. She is devoted to giving what she has received. Currently, she is the organization's Director of Relations, one of its lead teachers, and program manager and assistant teacher for the Amrit Yoga Teacher Training. Kalindi is a powerful yet gentle teacher with the keen ability to connect understanding and direct experience with both skill and heart. She has a degree in Childhood Education and Development and is an RYT-500
Learn more about Kalindi Edwina Hoffmann