On the Road Programs
Find Yoga & Yoga Nidra Programs Near You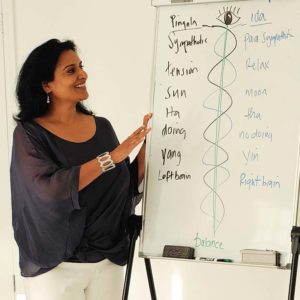 With Kamini Desai, Ph.D
July 28 - August 7, 2022
Yoga Nidra I: Immersion 5 days/50 hours Sleep Meditation: Rest, Recharge and Recreate Your Life from the Inside Out Utilizing the practice of I AM Yoga Nidra this Immersion provides a unique and transformative map to life mastery. Day by day, our expert teachers lay out the ancient spiritual foundations of Yoga Nidra including the Kleshas, Koshas, Turiya and the science behind the brainwaves to understand how our lost connection to essential wholeness results in stress, living in unconscious repetitive karmic patterns, and robs us of our health, vitality and fullest potential. As a result of an anxious mind and tired body, conditions such as dis-ease, depression, stress, anxiety, and sleep problems set in. We can no longer access our highest self-expression and greater purpose. Combine the Benefits of Mindfulness Meditation with Deep Relaxation With our exclusive five-tool approach and in-depth practice of Yoga Nidra, you will experientially empower yourself…
Learn More
Register Now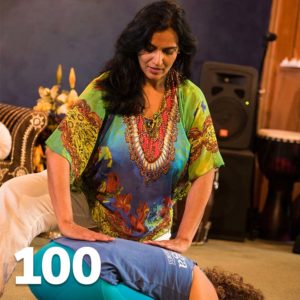 With Kamini Desai, Ph.D
August 26 - September 2, 2022
Prerequisite: I AM Yoga Therapy I: Touch-Free Certification Body Psychology Training I AM Yoga Therapy II is a continuation of I AM Yoga Therapy I "Innovative and profound." "This course has had a deep, personal impact on me and my vision of what yoga is all about." "My clients say they have never felt so relaxed before!" Learn advanced techniques of yoga therapy to physically support and coach your client through body limitations and psychosomatic tensions. Remove struggle and help your client receive maximum opening and benefit in assisted variations of classical yoga poses. These techniques enhance the effect of physical poses and support emotional integration – especially when combined with our unique coaching methods. The methods of yoga therapy you learn here work at a deeper layer than traditional yoga therapy, allowing people to access experiences ranging from stress relief and stretch to release of old feelings, fears and psychosomatic causes of disease.…
Learn More
Register Now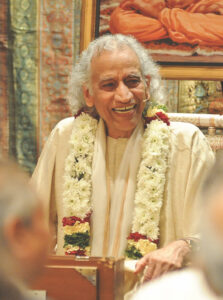 With Gurudev Shri Amritji
October 14 - 16, 2022
Ocala Hilton
An occasion not to be missed... We are thrilled to come together, celebrate Gurudev's life of service and honor his revolutionary contribution to yoga and meditation in the West!  Friday 7:00pm-9:00pm Opening & Satsang with Mickey Singer Saturday 7:00am-8:00am Yoga 8:00am-10:00am Poolside Buffet Breakfast 10:00am-12:00pm Darshan with Gurudev 12:00pm-2:00pm Break 2:00pm-3:00pm Afternoon Activities 6:00pm-7:00pm Gala Reception 7:00pm-9:00pm Gala Dinner and Celebration Sunday 7:00am-8:00am Yoga 8:00am-10:00am Poolside Buffet Breakfast 10:00am-12:00pm Darshan with Gurudev How to Book Lodging (not included in price): Ocala Hilton 3600 SW 36th Ave, Ocala, FL 34474 Call to book: 352-854-1400, OR Book Online: https://www.hilton.com/en/hotels/ocfohhf-hilton-ocala/?SEO_id=GMB-AMER-HI-OCFOHHF&y_source=1_MTIyMDg4MC03MTUtbG9jYXRpb24ud2Vic2l0ZQ%3D%3D Please note: 1. At the advice of the hotel, we do not have a designated room-block for our event. This is because room-rates fluctuate from day to day and ensures our participants can book the best rates available. 2. The Ocala Hilton is about an hour away from the Orlando International Airport (MCO)…
Learn More
Register Now
Sorry, no programs exist here.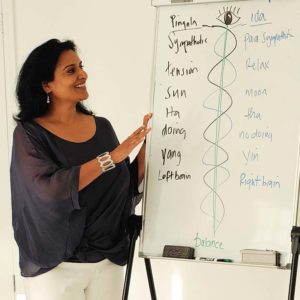 With Kamini Desai, Ph.D
July 28 - August 7, 2022
Yoga Nidra I: Immersion 5 days/50 hours Sleep Meditation: Rest, Recharge and Recreate Your Life from the Inside Out Utilizing the practice of I AM Yoga Nidra this Immersion provides a unique and transformative map to life mastery. Day by day, our expert teachers lay out the ancient spiritual foundations of Yoga Nidra including the Kleshas, Koshas, Turiya and the science behind the brainwaves to understand how our lost connection to essential wholeness results in stress, living in unconscious repetitive karmic patterns, and robs us of our health, vitality and fullest potential. As a result of an anxious mind and tired body, conditions such as dis-ease, depression, stress, anxiety, and sleep problems set in. We can no longer access our highest self-expression and greater purpose. Combine the Benefits of Mindfulness Meditation with Deep Relaxation With our exclusive five-tool approach and in-depth practice of Yoga Nidra, you will experientially empower yourself…
Learn More
Register Now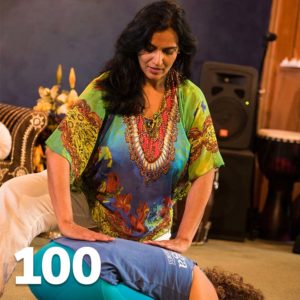 With Kamini Desai, Ph.D
August 26 - September 2, 2022
Prerequisite: I AM Yoga Therapy I: Touch-Free Certification Body Psychology Training I AM Yoga Therapy II is a continuation of I AM Yoga Therapy I "Innovative and profound." "This course has had a deep, personal impact on me and my vision of what yoga is all about." "My clients say they have never felt so relaxed before!" Learn advanced techniques of yoga therapy to physically support and coach your client through body limitations and psychosomatic tensions. Remove struggle and help your client receive maximum opening and benefit in assisted variations of classical yoga poses. These techniques enhance the effect of physical poses and support emotional integration – especially when combined with our unique coaching methods. The methods of yoga therapy you learn here work at a deeper layer than traditional yoga therapy, allowing people to access experiences ranging from stress relief and stretch to release of old feelings, fears and psychosomatic causes of disease.…
Learn More
Register Now
Sorry, no programs exist here.