On the Road Programs
Find Yoga & Yoga Nidra Programs Near You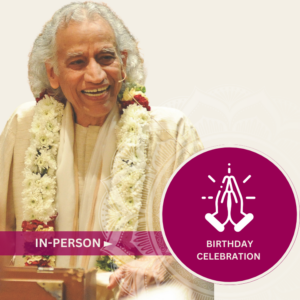 With Gurudev Shri Amritji, Chandrakant, Malay Desai, Jagdish Tom Buckland and Nirali Lauren McCrea
October 13 - 15, 2023
Ocala Hilton
An occasion not to be missed... We are thrilled to come together, celebrate Gurudev's life of service and honor his revolutionary contribution to yoga and meditation in the West!  Friday 7:00pm-9:00pm Darshan with Gurudev Saturday 7:00am-8:00am Yoga & Yoga Nidra 8:00am-10:00am Poolside Buffet Breakfast 10:00am-12:00pm Darshan with Gurudev 4:00pm-6:00pm Gallery Reception 7:00pm-9:00pm Ecstatic Chanting & Dance Sunday 7:00am-8:00am Yoga & Yoga Nidra 8:00am-10:00am Poolside Buffet Breakfast 10:00am-12:00pm Darshan with Gurudev Financial Aid available. Email
[email protected]
for more information. How to Book Lodging (not included in price): Ocala Hilton 3600 SW 36th Ave, Ocala, FL 34474 Call to book: 352-854-1400, OR Book Online: https://www.hilton.com/en/hotels/ocfohhf-hilton-ocala/?SEO_id=GMB-AMER-HI-OCFOHHF&y_source=1_MTIyMDg4MC03MTUtbG9jYXRpb24ud2Vic2l0ZQ%3D%3D Please note: 1. At the advice of the hotel, we do not have a designated room-block for our event. This is because room-rates fluctuate from day to day and ensures our participants can book the best rates available. 2. The Ocala Hilton is about an hour away…
Learn More
Register Now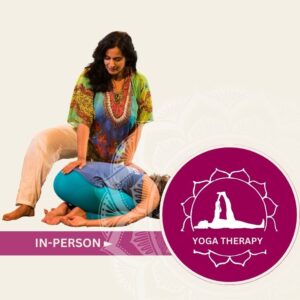 With Kamini Desai, Ph.D
July 26 - August 2, 2024
Amrit Yoga Institute (Forest Side)
Prerequisite: I AM Yoga Therapy I: Touch-Free Certification Body Psychology Training I AM Yoga Therapy II is a continuation of I AM Yoga Therapy I Module 3 (partial) of 800 Hour I AM Yoga Therapy™ Curriculum "Innovative and profound." "This course has had a deep, personal impact on me and my vision of what yoga is all about." "My clients say they have never felt so relaxed before!" Learn advanced techniques of yoga therapy to physically support and coach your client through body limitations and psychosomatic tensions. Remove struggle and help your client receive maximum opening and benefit in assisted variations of classical yoga poses. These techniques enhance the effect of physical poses and support emotional integration – especially when combined with our unique coaching methods. The methods of yoga therapy you learn here work at a deeper layer than traditional yoga therapy, allowing people to access experiences ranging from stress relief and stretch…
Learn More
Register Now
Sorry, no programs exist here.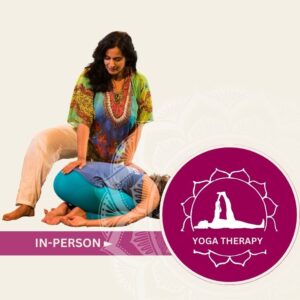 With Kamini Desai, Ph.D
July 26 - August 2, 2024
Amrit Yoga Institute (Forest Side)
Prerequisite: I AM Yoga Therapy I: Touch-Free Certification Body Psychology Training I AM Yoga Therapy II is a continuation of I AM Yoga Therapy I Module 3 (partial) of 800 Hour I AM Yoga Therapy™ Curriculum "Innovative and profound." "This course has had a deep, personal impact on me and my vision of what yoga is all about." "My clients say they have never felt so relaxed before!" Learn advanced techniques of yoga therapy to physically support and coach your client through body limitations and psychosomatic tensions. Remove struggle and help your client receive maximum opening and benefit in assisted variations of classical yoga poses. These techniques enhance the effect of physical poses and support emotional integration – especially when combined with our unique coaching methods. The methods of yoga therapy you learn here work at a deeper layer than traditional yoga therapy, allowing people to access experiences ranging from stress relief and stretch…
Learn More
Register Now
Sorry, no programs exist here.