On-the-Road Programs
OUR DYNAMIC PROGRAMS &  EXCEPTIONAL TEACHERS IN YOUR AREA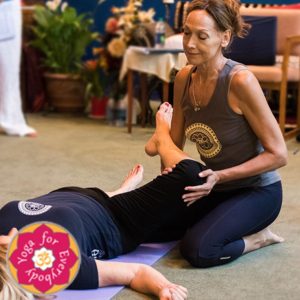 with Chitra Marie Bailey
September 11 - October 27, 2019
Yoga For Everybody
Book now and get $300.00 off listed prices. Early Bird valid until Jul 27, 2019.
at Yoga for Everybody, Fairfield, CT Part 1: September 11-15, 2019 Part 2: Oct 23-27, 2019 Life is energy. It is meant to flow through us, each time leaving us broader, richer and evolving us for having known it. When we experience more intensity than we can handle, we shut this process down and create blocks in the body. The Amrit Method of Yoga Therapy is designed to not only treat visible physical symptoms, but is aimed at addressing the invisible mental and emotional blocks that contribute to them. Using gravity supported, static poses held by the facilitator, or with the use of the wall or props ,you will learn how to surface and release blockages held in body zones such as legs, buttocks, hamstrings, heart and shoulders. This rejuvenating and releasing experience enhances your understanding of the energetic aspects of yoga and how to use it for yourself and others as…
Learn More
Register Now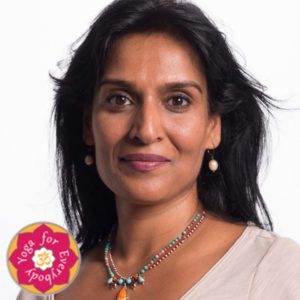 with Kamini Desai, Ph.D
January 16 - 19, 2020
Yoga for Everybody
Book now and get $200.00 off listed prices. Offer valid until Dec 15, 2019.
Prerequisites: I AM Yoga Nidra™ Professional Training Dive deeper into the esoteric and practical applications of I AM Yoga Nidra™. Drawing on little-known teachings of the Upanishads, scripture study of the Yoga Sutras, and rare teachings from our Lineage, we will explore the origins of Yoga Nidra as an ancient mystical practice. We go deeper into the anatomy of the koshas, the importance of the wisdom body and how Yoga Nidra benefits all koshas. You will understand the higher and lower mind, how the ego is created and how the ego can be used in service of the Self. New techniques for yourself and your students include new body rotations, breath and awareness cards, kosha experiences and prana/mother divine Yoga Nidra. You will also learn basics of Yoga Nidra as a form of yoga therapy, using protocols to aid those seeking emotional integration and solutions for trauma, PTSD and other…
Learn More
Register Now