21-Day Package (Jan 21-Feb 10)
The Power of Scripture in Practice at the Kripalu Samadhi Mandir, Malav (Jan 21-Jan 27)
Sacred Lineage Tour with Gurudev Shri Amritji & Kamini (Kayavarohan Temple, Krishna Cow Sanctuary where Gurudev first met Bapuji & Gurudev's childhood village of Pratappura) 
India's most popular tour - Golden Triangle - including Jaipur, Agra (Taj Mahal), Delhi (Jan 28-Feb 3)
Awaken the Power of Prana Shakti with Live Music at the Jim Corbett National Park-Tiger Reserve (Feb 4-Feb 10)
Option to relax at Malav or on your own (Jan 28-Feb 3)
Option to travel with AYI staff escort to/from India (Jan 19-Feb 12)
 *Program begins Jan 21 at 4pm at Malav and ends at noon on Feb 10th at the Jim Corbett National Park
**Check in begins Jan 20 and ends Feb 11th (early check in and late check out options available)
The Power of Scripture in Practice
A Yogic & Spiritual Lifestyle Retreat
Learn directly from the first yoga guru who brought the inner dimension of Patanjali's Ashtang Yoga to the West in 1960. Gurudev reveals the hidden meaning of Patanjali's yoga sutras and the yoga of the Bhagavad Gita. Philosophical, mystical teachings are made practical and readily available to initiate a self-healing and transformative impact in your life. This has been his unique contribution to the global yoga community.
This is a rare opportunity where Gurudev and Kamini will be teaching together. Kamini decodes Gurudev's mystical teachings into practical, scientific applications that make them accessible to everyone. Enjoy this energetic dance between Gurudev and Kamini as you connect your practice to all levels of your body and being through spiritual teachings.
What you can expect:
How to apply the ancient sacred teachings of Pantanjali's Yoga Sutras and yoga of the Bhagavad Gita to give wings to your current practice
Workshops weaving spiritual principles into the practice of I AM Yoga, Yoga Nidra and Yoga Therapy and into your love life, family life, and work life
Powerful therapeutic applications of spiritual teachings for healing and transformation
Journey into the ancient roots of I AM practices founded in the Lakulish/Kripalu lineage
Field trip to sacred lineage sites including: Kayavarohan Temple, Krishna Cow Sanctuary where Gurudev first met Bapuji & Gurudev's childhood village of Pratappura
Daily Yoga and Yoga Nidra
Chanting & prayers at Bapuji's temple
Kirtan (high energy music and chanting) with local musicians
Three delicious meals a day with afternoon tea (chai) breaks
Time to reflect and explore
The Roots of our Lineage
The Integrative Amrit Methods are a unique distillation of ancient yogic secrets that were revealed by the renowned master of Kundalini Yoga, Swami Kripalu, to Amritji directly. He has since established practices that authentically maintain their mystical eastern roots while being accessible and relevant to the western psyche. Amritji is the first to bring the inner, meditative dimension of yoga to the West and seamlessly incorporate it into a popular hatha yoga practice.
About the Kripalu Samadhi Mandhir
Bapuji's body is buried beneath this incredible temple. It is a powerful energy vortex and the epicenter of our Lineage. Nearby, Bapuji spent many years in sadhana. At this sacred place, Gurudev Shri Amritji was invited by Bapuji to study the secrets of Kundalini yoga. This is recorded in the book Letters from Swami Kripalu to Yogi Amrit Desai, 1966-1973. Bapuji's devoted family of Shri Kirit Bhai have played a significant role in carrying forward the legacy of the Lineage of Lord Lakulish and Swami Kripalu by building and maintaining the Kripalu Samadhi.
About the Ashram
The sacred samadhi space of Bapuji represents the roots of our lineage. It is the birthplace of the I AM Yoga Practices that Gurudev distilled from Bapuji's teachings. The ashram provides a natural, peaceful setting permeated by the powerful vibrations and living presence of Bapuji and Dadaji, as well as Gurudev and Kamini. The morning devotional ceremonies of puja and aarti to Dadaji open your heart and connect you to the masters whether you have physically met them or not. Our guests have found the accommodations and food, along with the ashram lifestyle and trainings, to be deeply nurturing.
registration options
Registrations close November 15th! Don't miss the deadline!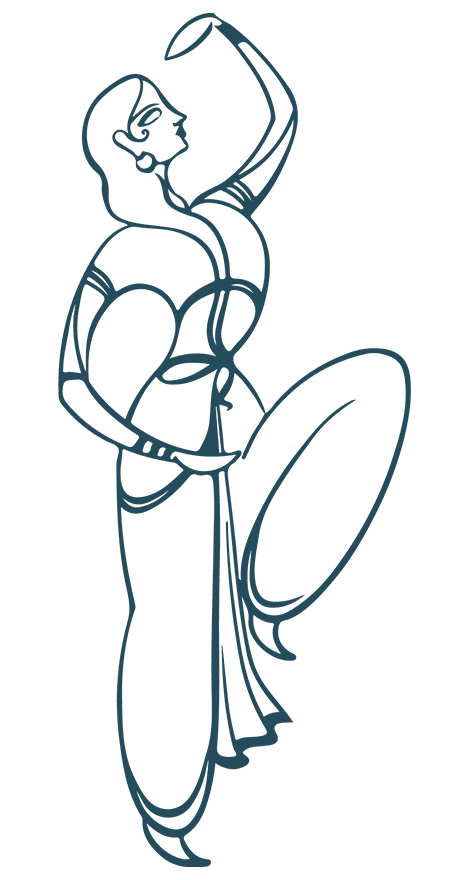 21-Day PACKAGE: Jan 21-Feb 10
Malav, Golden Triangle Tour & Jim Corbett National Park
Save 10%. Starts at $4350
The Power of Scripture in Practice in Malav (Jan 21-27, 2020)

Sacred Lineage Tour with Gurudev Shri Amritji & Kamini Desai

Golden Triangle Tour (Jan 28-Feb 3, 2020)

Awaken the Power of Prana Shakti, Jim Corbett National Park (Feb 4-10, 2020)

Tuition for two programs included

Meals and housing included

Option to travel with AYI staff escort to/from India (extra charge)

Single and shared double housing options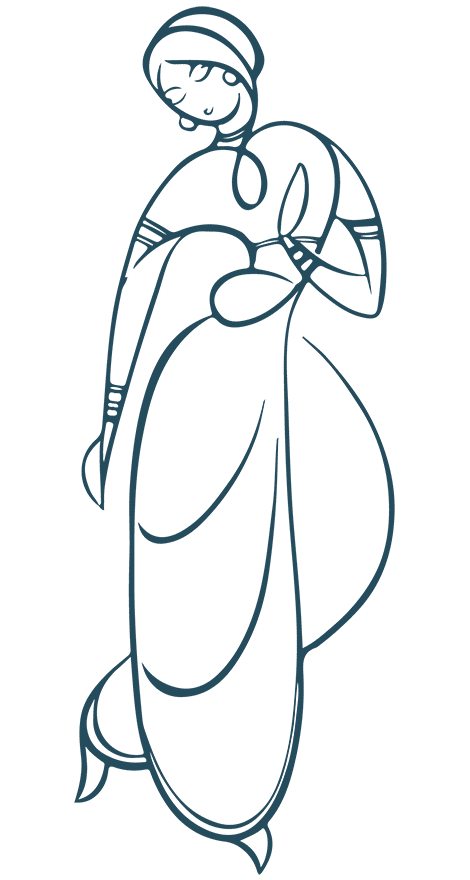 *Original illustrations by Amritji
To combine any 2 segments or customize your trip, please call 352-685-3001
The Power of Scripture in Practice
Kripalu Samadhi Mandir, Malav
Yogic Lifestyle & Scripture Studies

Lineage Tour with Amritji & Kamini

All meals and housing included

Single, shared double & dorm housing options
Golden Triangle Tour
Jaipur, Agra, Delhi
Visit to major sites in Jaipur, Delhi, Agra

Trip to Taj Mahal & Akshardham Temple

Major meals and housing included

Single and shared double housing options
Awaken the Power of Prana Shakti
Acorn Resort, Jim Corbett National Park
Awaken the Power of Prana Shakti

Safari excursion of the National Park

All meals and housing included

Single and shared double housing options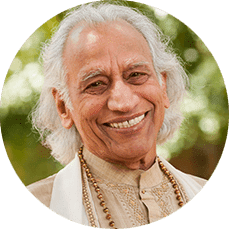 Gurudev Shri Amritji
Founder & Spiritual Director, Amrit Yoga Institute
Gurudev Shri Amritji is the first to carry the light of the Lord Lakulish and Kripalu Shaktipat Lineage to the West. Over the years, his charismatic presence in delivering these powerful teachings of this Lineage of Prana have spread worldwide. These teachings, through this Shaktipat Lineage, have ignited a fire that began the initial renaissance of the Inner Dimension of Yoga in the 20th century.
Over the last 58 years, Amritji has founded some of the largest yoga and health centers in North America. Today, there are more than 10,000 yoga, yoga nidra and yoga therapy teachers, delivering this inner dimension of yoga throughout 45 countries. Amritji resides in the thriving international Amrit Yoga Instiute he founded in Salt Springs, Florida. More at amritji.org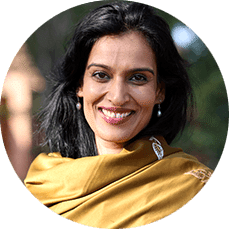 Shri Kamini Devi
Executive Director, Amrit Yoga Institute
Shri Kamini Devi is the author of the book Yoga Nidra: The Art of Transformational Sleep, Executive Director of the Amrit Yoga Institute, and acclaimed worldwide teacher. Considered an expert in Yoga Nidra, Yoga Therapy and practical yoga for the inner dimension of life, she received the teachings of Yoga as taught by her father Yogi Amrit Desai and HH Swami Kripalu—a self-realized master of energy yoga. Holding a PhD in psychology, Kamini uses science to verify what Yogis have known for thousands of years. Her corporate clients have included Sony, Mars Candy Company and Kelloggs. For more information visit: kaminidesai.com. You can find her videos on YouTube.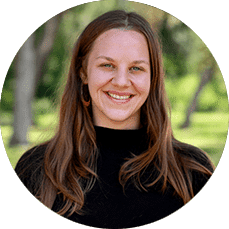 Nirali Lauren McCrea
Education Director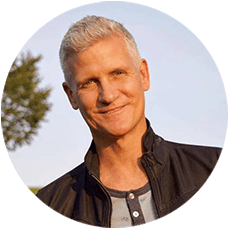 Devarshi Steven Hartman
Yogi, Co-Founder
The Pranotthan Yoga School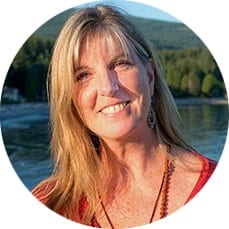 Hasu Marney Coulter
Senior Training Faculty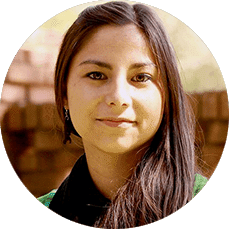 Kalindi edwina hoffmann
Senior Training Faculty
Do I need a Passport and/or Visa to go India? How do I get them?
You need both to enter India.
Your passport must be valid for up to 6 months following your return to the United States (or country of origin) from India and have at least 2 blank passport pages. If you need to acquire or renew a passport, it may take 6 weeks to 3 months to process passport renewal. Start soon by visiting U.S. Passports and International Travel.
There are multiple Visas to select from. Consider the length of your stay in India and then select one of the two options listed below:
If your stay in India is less than 60 days, we recommend applying for an Electronic Tourist Visa (eTV) here: https://visas.travisa.com/india-evisa  The process is faster it is less expensive than a traditional Visa. Note: You cannot subsequently convert this type of visa to extend your stay; if you feel that is a possibility for you, please apply for the Multiple entry Visa directly below.
If your stay in India is more than 60 days, you will need a Multiple Entry Visa: https://visas.travisa.com/traveler-contact-services
Note: Visa applications often request a local address:
The Kripalu Samadhi Mandir
GJ SH 193
Malav, Taluka, Kalol
District: Panchamahals
State: Gujarat
Code: 389340
Country: India
Please visit http://www.kripalusamadhimandirmalav.com/contact/ for more information, noting that addresses in India may not necessarily appear as you are accustomed to.
What airports should I fly in and out of in India?
The Power of Scripture in Practice (Kripalu Samadhi Mandir, Malav): 
Fly into/out of Vadodara (Vadodara International Airport) or Ahmedabad (Sardar Vallabhbhai Patel International Airport). Program starts at 10am on Jan 21st. Arrive by Jan 20th or Jan 19th for early check in ($50 extra).
Pack Light and save room for purchases. At the Kripalu Samadhi Mandir, you can support the local community by having your clothes inexpensively laundered daily.
 Golden Triangle Tour:
We will be leaving Malav on the evening of Jan 27th to fly to Jaipur. If you plan to meet us for the trip starting with the tour, plan to arrive in Jaipur by the evening of Jan 27th. The tour ends in Delhi on Feb 3rd. There is an option to stay at Malav from Jan 28-Feb 2 for $50/night.
 Awaken the Power of Prana Shakti
We will be taking a train from Delhi to Jim Corbett National Park on the morning of Feb 3rd. If you are planning on joining us for this portion of the trip only, please plan to arrive in New Delhi by the night of Feb 2nd.
What vaccinations do I need?
Visit the CDC website for recommended vaccinations. Consult and arrange for vaccinations with your physician. We suggest having at least the MMR, Hep A, Typhoid vaccinations administered. You may inquire about weekly Malaria tablets as well (Mefloqine/Larium or Chloroquine). Please consult your physician regarding medical history, vaccination recommendations, and dosage.
Will my cell phone work in India? Will I have internet access?
In Malav: WiFi is available at Kripalu Samadhi Mandir. You can utilize WiFi calling at all locations where WiFi is available; however, to use a phone without interruption and in areas without WiFi, you may need to get an international sim card or talk service provided in advance. Please contact your cell phone service provider for more information.
 Golden Triangle Tour/Jim Corbett National Park: WiFi will be available on-site and in some local eateries and sites. You may need to get an international sim card or talk service in advance if you wish to make phone calls. There are also several applications available for compatible phones that permit free messaging such as "WhatsApp".
Ready to register? call 352 685 3001
Still have questions? contact our lead coordinator!